Sun, 10th Dec 2023 13:38 (GMT +7)
Vietnam welcomes over 5.5 international visitors in six months
Thursday, 29/06/2023 | 08:23:41 [GMT +7]
A
A
The Vietnam National Administration of Tourism (VNAT) on June 28 announced that the country welcomed over 5.57 million foreign tourists in the first six months of 2023.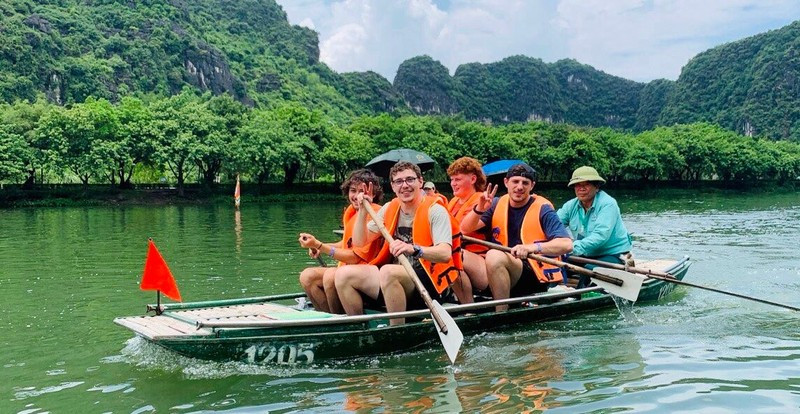 The number of domestic tourists during the period was estimated at 64 million. Total revenue from tourists was estimated at 343.1 trillion VND (14.6 billion USD).
In June alone, Vietnam welcomed over 975,000 international travellers, an increase of 6.4% from the previous month.
Major markets of Vietnam's tourism were the Republic of Korea, China, Taiwan (China), the US, Malaysia, Japan, Singapore, Cambodia, Thailand, and Australia.
The search volume for Vietnam's tourism via Google's market trend tracking tool has kept growing from the beginning of this year. It was the only Southeast Asian nation listed in the top 10 destinations with the highest growth worldwide.
According to the VNAT, the increasing search volume for Vietnam indicates a strong demand recovery. So, Vietnam sees good opportunities to attract international visitors in the coming time.
In a relevant development, the National Assembly on June 24 approved extending tourist e-visas from 30 to 90 days, starting from August 15, 2023.
Upon being granted an e-visa, a foreigner can enter and exit an unlimited number of times within 90 days, without having to go through procedures for obtaining a new visa.
Citizens of countries that are unilaterally exempted from visas by Vietnam will be granted temporary residence for 45 days (up from 15 days) and can be considered for visa issuance and temporary residence extension according to regulations.
Such new policies are expected to help Vietnam attract a large number of international visitors, especially during the peak season starting around September, according to the VNAT.
This year, Vietnam is striving to serve 110 million tourists, including 8 million foreigners (the target was set before China, the primary tourist market to Vietnam, announced its reopening in February), and earn around 650 trillion VND (27.6 billion USD) from tourism services.
Source: Nhan Dan