Fri, 8th Dec 2023 09:51 (GMT +7)
Van Don dried Sa Sung - the seafood gold
Wednesday, 12/07/2023 | 16:16:05 [GMT +7]
A
A
In Quang Ninh province, "Sa Sung", a species of sea worm, mainly concentrates on the island communes of Minh Chau and Quan Lan in Van Don district.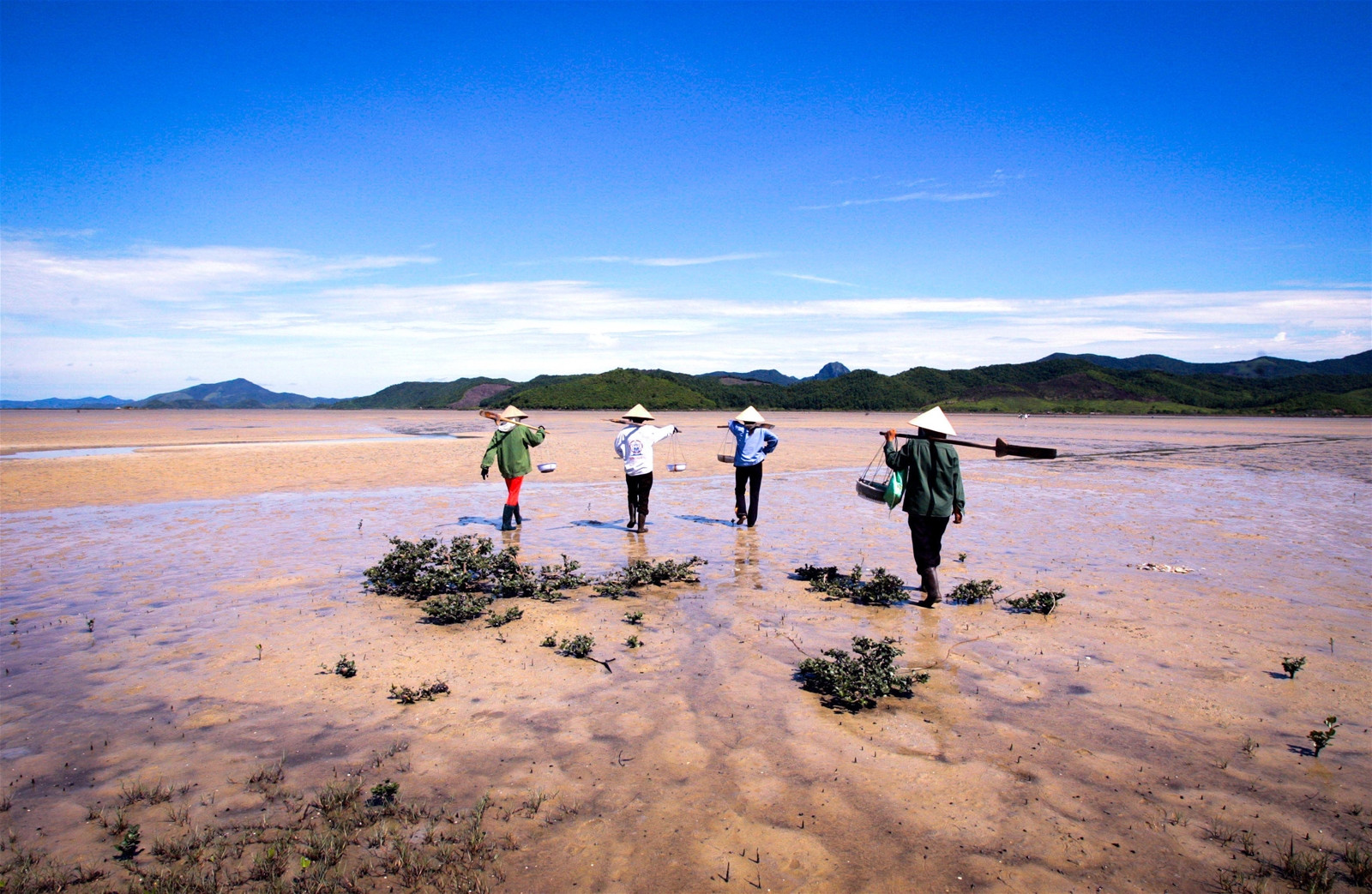 Known in English as peanut worms, sa sung were first cataloged in 1827 by a French zoologist.
Catching "sa sung" has long been a common job done by generations of local people in Van Don district. These worms are raked from the sand by fisherwomen working the tidal flats.
In order to catch sa sung living in the holes deep in the sand, diggers have to be really skillful. It is crucial to combine the movement of feet and hands to shovel the sand off.
A kilogram of sa sung sells for VND3.7-6 million per kilogram, depending on the type and time of the year. That's why this product is called by the nickname 'pure gold' in Quang Ninh.
This "upstream" seafood comprises a variety of nutritional values such as amino acids, glycine, alanine, glutamine, succinic and many taurine and minerals. Fresh Sa Sung can be used to make fried, baked and cooked dishes or make porridge. Most notably, they are a common ingredient in 'pho,' Vietnam's famed beef noodle dish,throughout the northern region.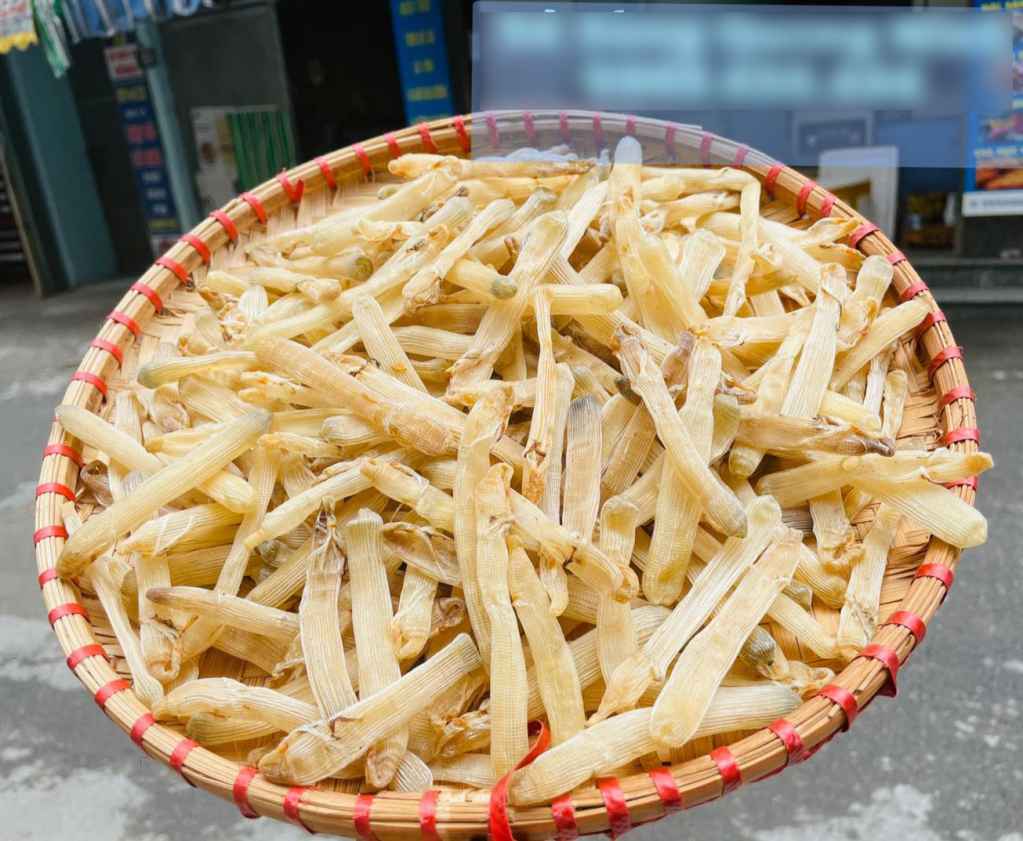 According to experienced sasung-catchers, consumers should choose to buy dried sasung which seems thick and sandless as well as has an ivory color and a typical aroma of seafood.
Tourists are able to buy this special product at the centre market of Cai Rong, any seafood agents in Van Don district, or various OCOP shops across the province.
In order to ensure the sustainable development of sa sung in the face of the dangers of depleting exploitation and marine pollution, the Provincial People's Committee issued a decision on conserving the genes of Sipunculus Nudus Linnaeus, 1766 in Quang Ninh province in 2016. The provincial center for Science, Technology and Aquatic Seed Production has currently conserved and operated 10 hectares of sasung conservation area in the localities of Van Don, Dam Ha, Hai Ha and Mong Cai.
By Ha Phong