Fri, 24th Mar 2023 07:10 (GMT +7)
The Tay's cultural values shine at the Then singing exchange program
Wednesday, 08/02/2023 | 11:33:02 [GMT +7]
A
A
As part of Luc Na Communal House Festival 2023, a cultural exchange program was held on February 6 at the courtyard of Luc Na communal house in Binh Lieu district's Luc Hon commune to highlight the beauty of the traditional 'Then' singing and the 'dan tinh' (gourd lute) of the Tay ethnic minority groups in three provinces of Quang Ninh, Lang Son and Cao Bang.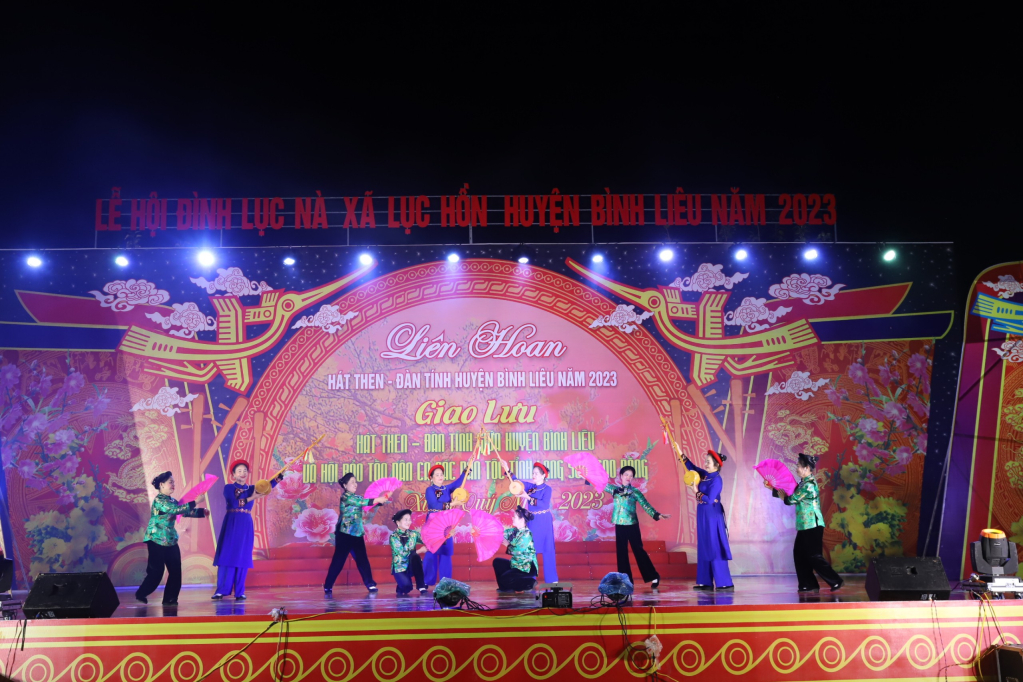 Nearly 100 artists and actors from "dan tinh" and Then singing clubs in Binh Lieu district, Lang Son province's Lang Son city and Cao Bang province's Hoa An district altogether delivered 18 impressive performances praising the love for labour and for the country.
The Then singing night offers a good opportunity for artisans, actors and actresses of the Tay ethnic minority groups to meet and exchange together as well as introduce the traditional-cultural identities of their localities.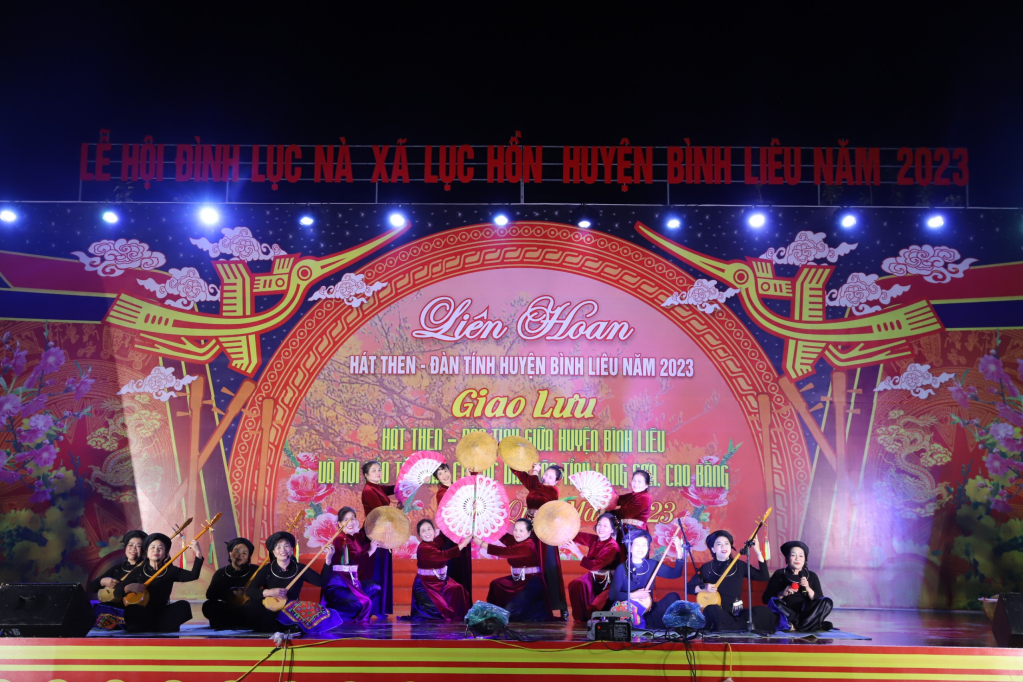 The event also aims to promote the image of the land and people of Vietnam as well as the cultural and tourism potentials and values, particularly the 'Then' art form and 'dan tinh' - a traditional stringed musical instrument, to both visitors of the country and international friends.
Additionally, the festival significantly contributes to raising public awareness of preservation and development of 'Then' singing as well as serving the cultural and spiritual life of local people.
By La Lanh - Hoang Gai