Fri, 22nd Sep 2023 09:12 (GMT +7)
The "Dinosaur Spine" in Binh Lieu
Monday, 29/05/2023 | 15:43:02 [GMT +7]
A
A
"Dinosaur Spine", the beautiful path to the milestone No. 1305, has recently become an attractive destination for various tourists to the border district of Binh Lieu.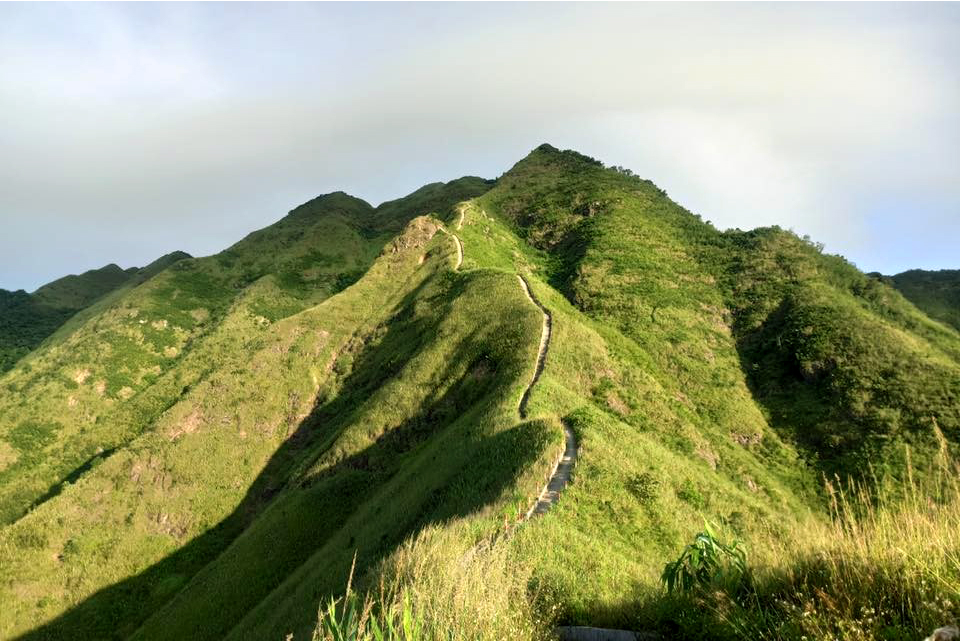 Along with poetic bays, Quang Ninh is also home to majestic mountains and forests, among which the long, unwinding road going straight through the hills in Binh Lieu is the highlighted spot.
"Dinosaur Spine" - Milestone 1305 is a picturesque landscape of Binh Lieu that everyone knows about. It is renowned for the poetic yet dangerous beauty, challenging tourists who are passionate about discovery and adventure.
The place lies on the Chinese border road in the western of Hoanh Mo commune in Binh Lieu district, about 270km from Hanoi and more than 100km from Ha Long city to the northeast. Visitors can travel to Binh Lieu by motorbike or car. From Binh Lieu town to "Dinosaur spine" - Milestone 1305, there are two routes for visitors to choose.
On the first route, visitors depart from Binh Lieu town, go along National Highway 18C about 3-4 km, then turn right into Ngan Chuong village and go towards the milestone No. 68 about 23km. You will then reach a parking lot - the stop on the way upwards the landmark No. 1305.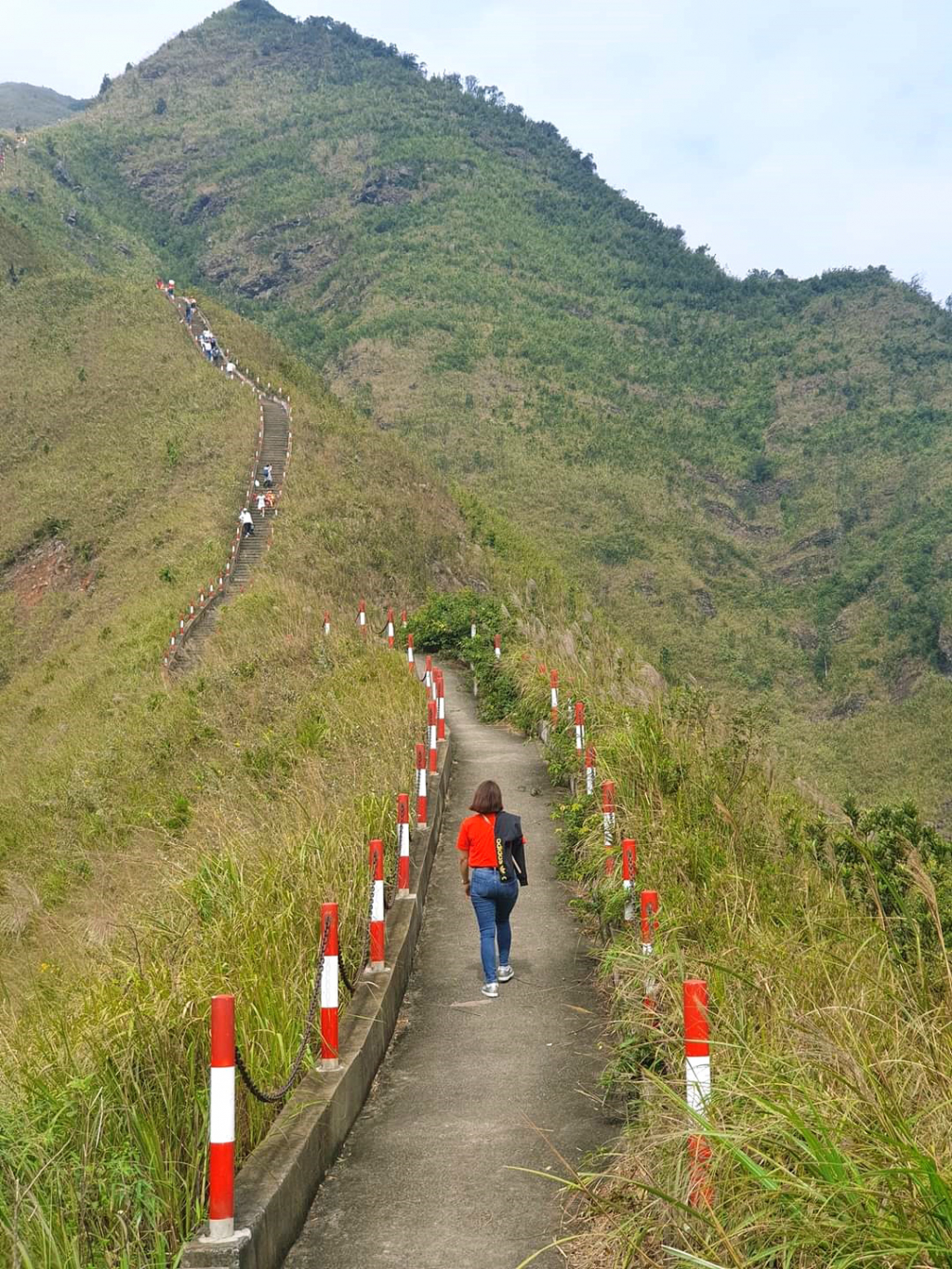 Secondly, from Binh Lieu townlet, visitors run on the road heading towards Hoanh Mo border gate, turn left across Hai Nac bridge, then continue to turn right and go for more than 20km to the stop at the milestone No. 1305.
These journeys offer visitors extraordinary experience along the winding border patrol route with the great scence of majestic mountains and vast forests on its two sides. The romantic scenery is poetic yet wild and magnificent at the same time. However, there are many sharp turns, and even extremely steep ones, so visitors need to be careful.
From the milestone No. 1305 stop, visitors will park their vehicles and walk along with the concrete steps about 2km.
This "spine of dinosour" is called a must-see place for trekkers to Binh Lieu. The path is very challenging due to its length, its height and its slope but it's worth a try. Walking in the majestic, wild mountain scenery and grasping the panoramic views of the district with winding roads, pine forests and terraced rice fields offers trekkers extraordinary senses.
Although visitors can explore the wild and majestic beauty of Binh Lieu's "Dinosaur Spine" at any time of the year, the most beautiful time is around October and November when Binh Lieu becomes wild and romantic on warm sunny days.
If you have the opportunity to come to Binh Lieu, try once to conquer the "Dinosaur Spine" and take a check-in photo at the Milestone 1305. It will definitely be a very impressive and memorable experience in your journey.
By Thu Chung