Tue, 6th Jun 2023 06:42 (GMT +7)
Seeing Ha Long Bay from a seaplane
Tuesday, 30/08/2022 | 15:25:10 [GMT +7]
A
A
Traveling on cruise ships to visit Ha Long Bay gives visitors a sense of closeness to nature while flying on a seaplane to admire the scenery from above leaves any nature-lovers with an overwhelming and distinct impression.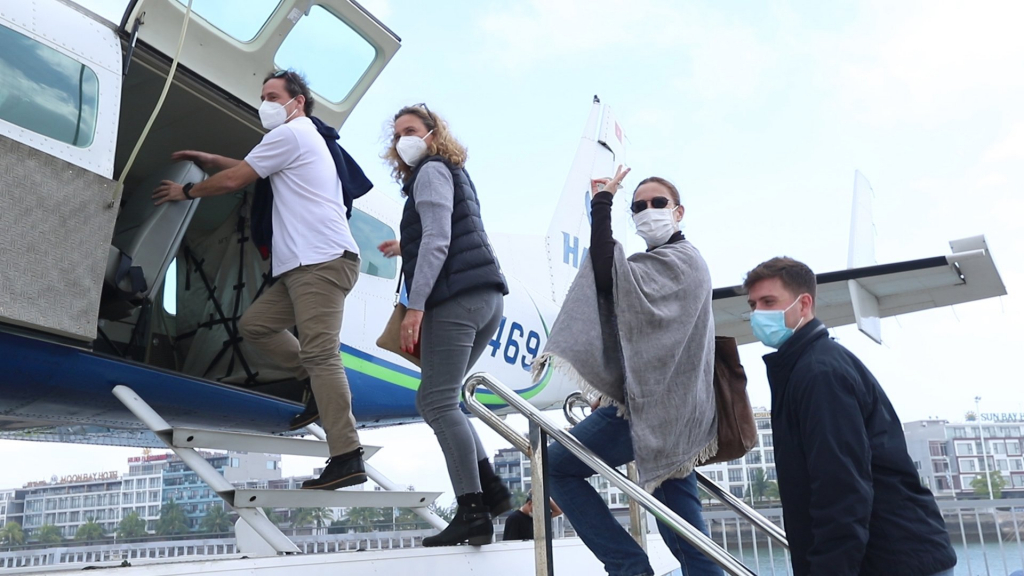 The service of seaplane flying over Ha Long Bay, provided by Hai Au Aviation Joint Stock Company, has been quite familiar to tourists in recent years. The company started operating flights over Ha Long Bay on September 2014, and it so far has offered hundreds of thousands of passengers the unique experience of seeing a giant, vivid and exquisite Ha Long Bay from above.
The seaplane harbour is located right on Tuan Chau Island, just a short distance from the Tuan Chau marina.
Plenty of tourists choose both ways including yacht tours and seaplane flying services  to have the complete view of Ha Long Bay. Cruises visit the bay often lasts several hours, but a scenic flight with Hai Au's "swimming iron bird" usually lasts only 25 minutes including 10 minutes for take -offs and landings on the water and 15 minutes for their flying at an altitude of about 300m.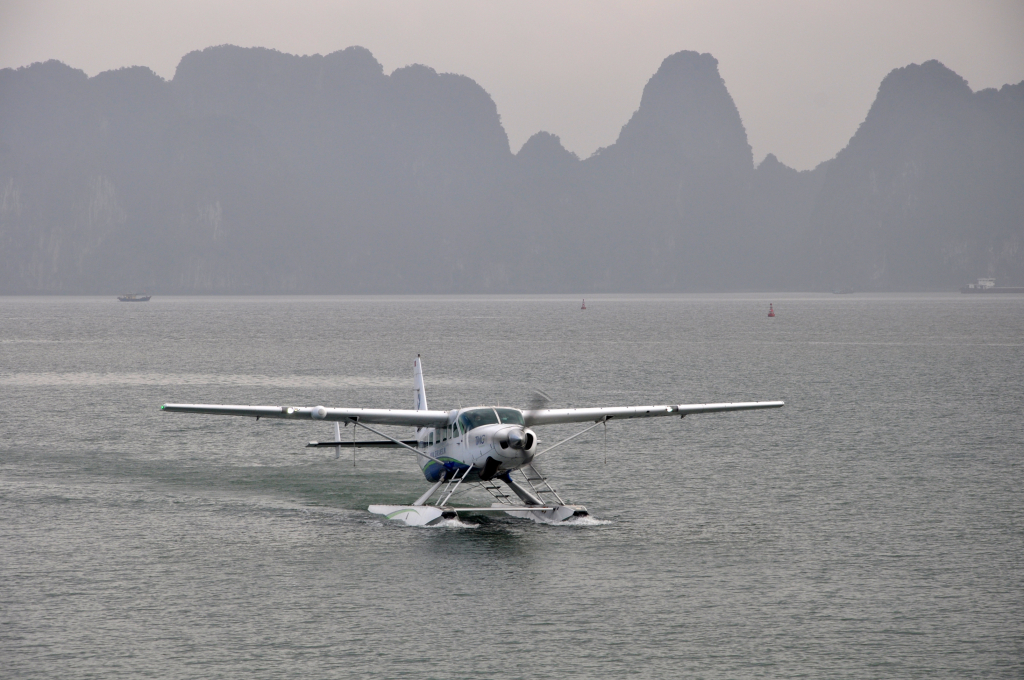 If you are an adventuresome passenger, the seaplane is definitely a unique chance to admire the beauty of Halong Bay from a different angle. Within 15 minutes on the sky, it allows travellers to soar through the sky above clear waters, green rainforests of UNESCO-listed landscape and emerging limestone islands.
The coolests part of this activity in Halong Bay is getting a bird's eye view of beautiful islands like Bo Hon island, Cong Do island, and Dau Be island.
The flight also takes visitors over the urban areas of Ha Long city to see the beauty of the coastal city.
The activity is really ideal for those people who are seeking thrilling trips to Halong Bay.
Every day, Hai Au Aviation provides from 3 to 5 scenic flights to serve the needs of tourists.
By Phan Hang