Fri, 22nd Sep 2023 07:55 (GMT +7)
Over 990,000 tonnes of cargo cleared through Mong Cai's border gates and openings
Tuesday, 22/08/2023 | 16:42:26 [GMT +7]
A
A
According to customs data, more than 990,000 tonnes had gone through Mong Cai International Border Gate and other openings in the city.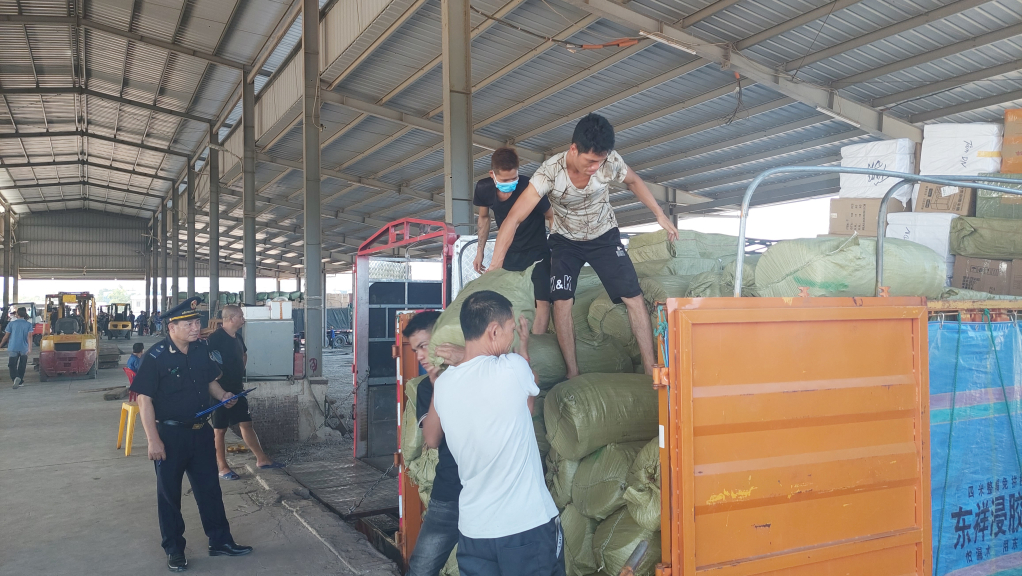 At Bac Luan 2 bridge border gate, there are 29,447 vehicles carrying 485,895 tons of import and export goods, up 61% over the same period in 2022.
29,789 vehicles carrying 484,092 tons of import and export goods (133 vehicles/day, 2,161 tons/day on average) went through Km 3+4 Hai Yen pontoon bridge. Main products included fruit, frozen seafood, dried seeds and other goods.
By Huu Viet