Fri, 8th Dec 2023 10:28 (GMT +7)
OECD forecasts Vietnam's economic growth at 6.5% this year
Thursday, 27/04/2023 | 09:36:38 [GMT +7]
A
A
The Organisation for Economic Cooperation and Development (OECD) has forecast that Vietnam's economy will grow firmly, with its GDP projected at 6.5% in 2023 and 6.6% next year, according to an economic survey announced at a ceremony in Hanoi on April 26.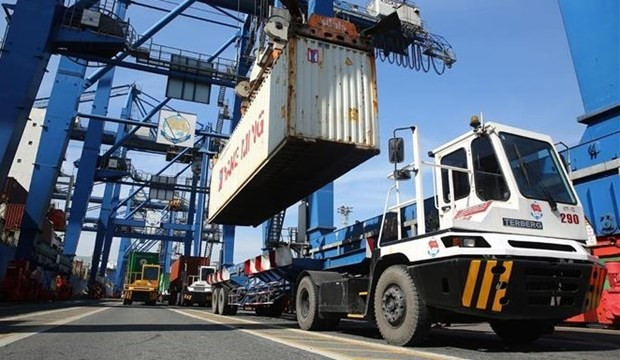 This is the first report on Vietnam's economy conducted by the OECD in conjunction with the Asian Development Bank (ADB).
Vietnam has made remarkable economic progress over the past decades, sustaining high growth, said Acting Deputy Director of the OECD's Economic Country Studies Branch Vincent Koen, calling extensive and continued reforms since the 1980s a key to this success.
He said the economy has also proven resilient to shocks, including the COVID-19 pandemic, noting that during the outbreak, Vietnam was outstanding among other Southeast Asian nations in terms of economic growth.
According to the OECD, the openness of Vietnam's economy leaves it exposed to geopolitical uncertainties and potential supply chain disruptions. Weathering significant challenges ahead, Vietnam needs to make additional efforts to advance structural reforms that will further strengthen market forces.
To reduce dependence on fossil fuels, new investment in coal should be halted and the implementation of a carbon market accelerated. As these reforms will require additional fiscal resources, the tax base should be expanded to enhance government revenues.
The survey suggested Vietnam consider providing targeted financial support to households strongly affected by high energy and food prices, prepare a concrete medium-term fiscal consolidation plan to further enhance revenue, expand the tax base, continue to simplify business regulations, and enhance digital skills.
To guide all economic sectors to a low carbon path, a clear and predictable long-term climate change strategy should be prepared. This strategy should include an energy sector reform which is crucial to upscale investment in renewable strategy, it said.
Source: Nhan Dan