Sun, 28th May 2023 12:35 (GMT +7)
Ha Long Bay listed among the world's top 10 stunning natural wonders
Tuesday, 08/11/2022 | 16:37:03 [GMT +7]
A
A
Live Science, a USA-based well-known science website, has recently listed the World Heritage site, Ha Long Bay, among its list of 10 stunning natural wonders travelers should visit during their holiday.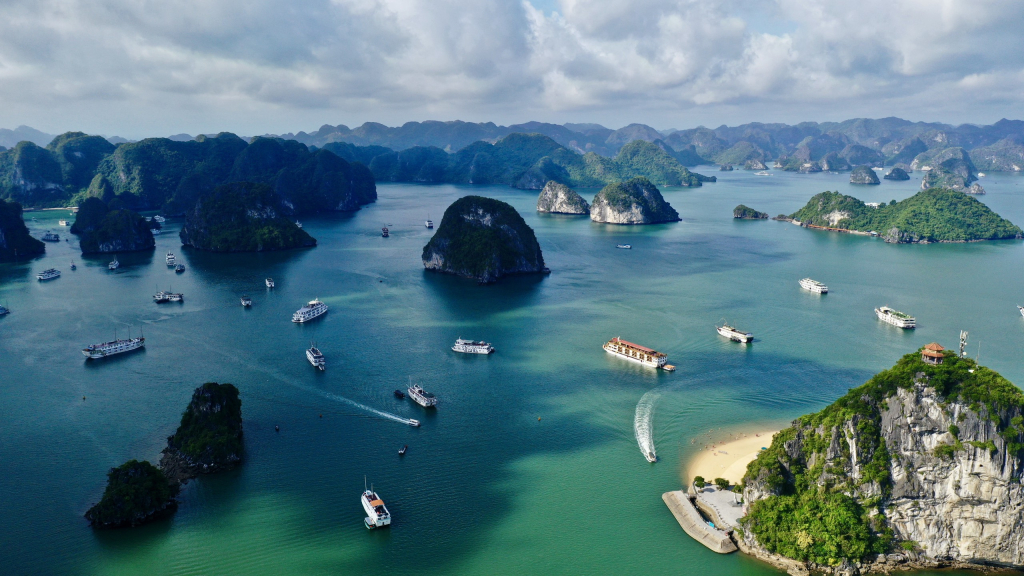 According to the website, there are roughly 1,600 islands nestled throughout this 580-square-mile, equal to 1,500 square kilometres, bay in the Gulf of Tonkin.
It noted that a layer of limestone had slowly developed over the course of 500 million years, meaning that by the end of the Permian period 251 million years ago it was 3,280 feet, equal to 1,000 metres, thick.
"The hunk of rock was then weathered by the sea, but really took a beating in the last ice age. The slab broke apart, and the fragments are the islands we see today," says Live Science.
Since its recognition as a UNESCO natural world heritage in 1994, Ha Long Bay in Quang Ninh Province, around two hours from Hanoi, has found a spot on the global tourism map, with travel bloggers and filmmakers hailing its emerald waters and thousands of towering limestone pillars topped by rainforests.