Fri, 8th Dec 2023 09:48 (GMT +7)
Ha Long Bay - Cat Ba Archipelago honoring boosts tourism growth
Tuesday, 17/10/2023 | 16:50:14 [GMT +7]
A
A
Ha Long Bay - Cat Ba Archipelago in the northeastern province of Quang Ninh and neighboring Hai Phong City has been officially recognized as a world natural heritage site by the United Nations Educational, Scientific and Cultural Organization (UNESCO).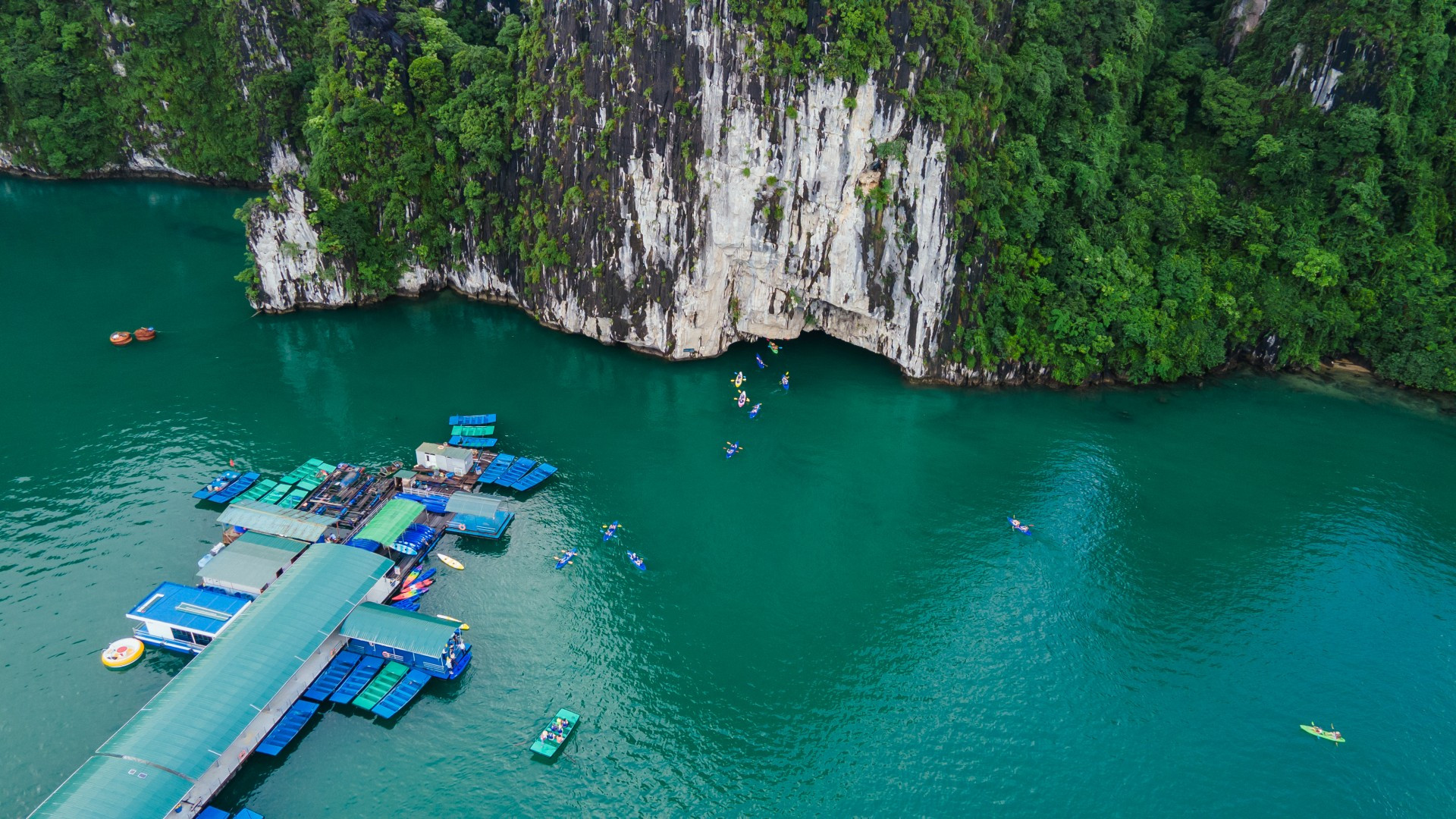 According to the Ministry of Culture, Sports and Tourism's Department of Cultural Heritage, Ha Long Bay - Cat Ba Archipelago was added to the World Heritage List due to the beauty of its natural landscapes, including charming vegetation-covered limestone islands, breathtaking limestone islets, and impressive karst formations.
With 1,133 limestone islands of various shapes and sizes (775 limestone islands of Ha Long Bay and 358 limestone islands of Ca Ba Archipelago) covered in rich vegetation on sparkling emerald water, the Ha Long Bay - Cat Ba Archipelago appears like a chessboard made of precious stones. The water is lush and peaceful, and the pristine white sand beaches are smooth and beautiful.
The Ministry of Culture, Sports and Tourism said the Ha Long Bay - Cat Ba Archipelago boasts a rich diversity of island and ocean ecosystems. It is home to various rare animals and plants, and houses the country's largest maritime forest with an area of more than 17,000 hectares.
It is the habitat of 4,910 species of plants and animals on land and in the sea, of which 198 species are on the International Union for Conservation of Nature's Red List of Threatened Species, 51 endemic species. The primeval forest area of about 1,045.2ha on Cat Ba Island is one of the important factors creating the ecological value and biodiversity of the heritage. In particular, the Cat Ba Langur (Trachypithecus poliocephalus) is a rare species, on the list of animals at highest risk of extinction. There are about 60-70 individuals distributed only in Cat Ba.
In September 2016, the Prime Minister allowed the city of Hai Phong to work with Quang Ninh Province to plan the nomination of Ha Long Bay - Cat Ba Archipelago as a world heritage site.
Both Ha Long Bay and Cat Ba Archipelago were recognized as special national sites. The region has the Cat Ba National Park and Lan Ha Bay, the latter of which has been recognized as one of the most beautiful bays in the world. Cat Ba Archipelago has been recognized as a world biosphere reserve, while Ha Long Bay was twice recognized by UNESCO as a World Natural Heritage site, in 1994 and 2000.
Representative of the Hai Phong Department of Tourism said the fact that Cat Ba Archipelago was recognized as a world natural heritage site will contribute to promoting socioeconomic development and improving the quality of life of Cat Ba residents, as well as the country's image and position.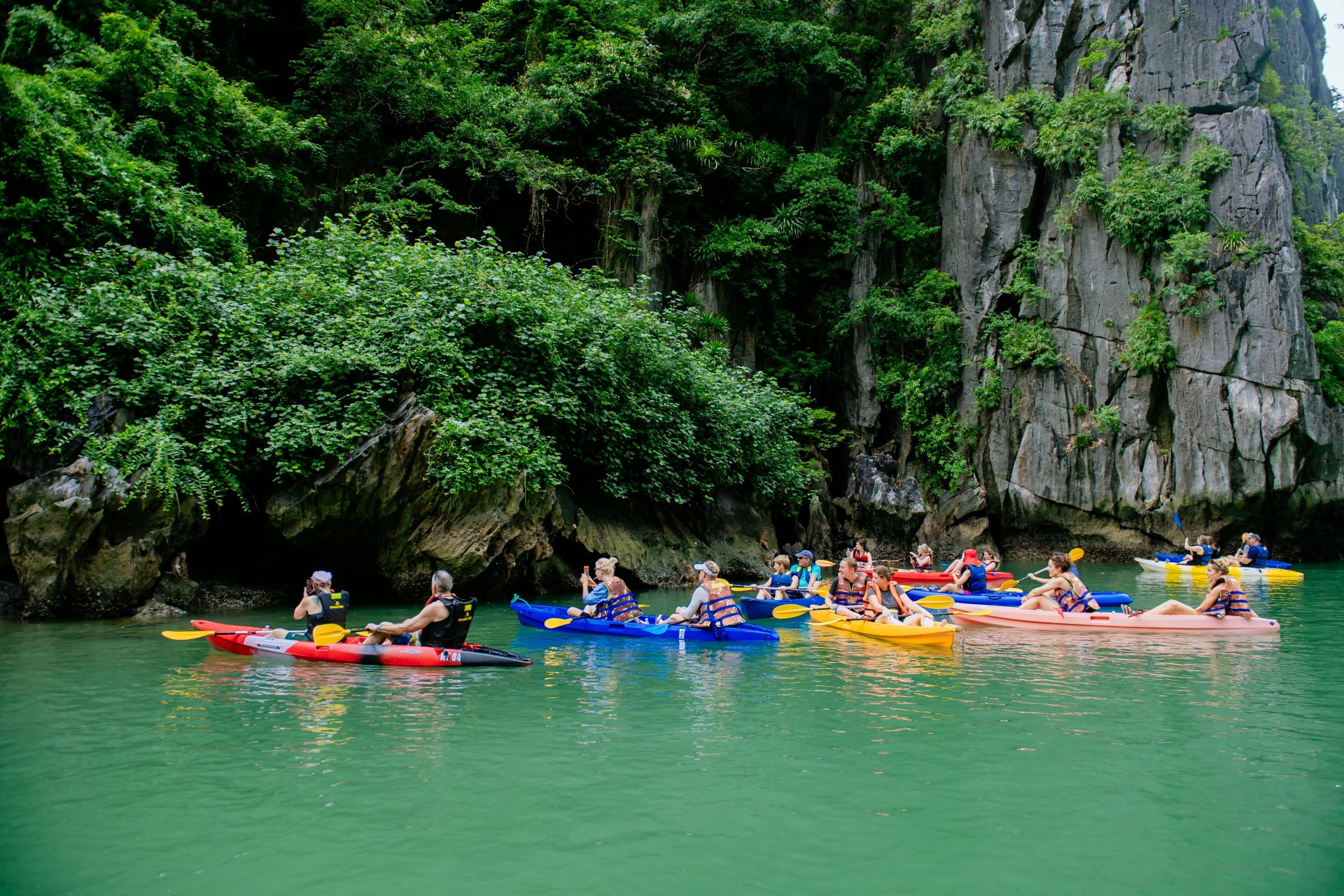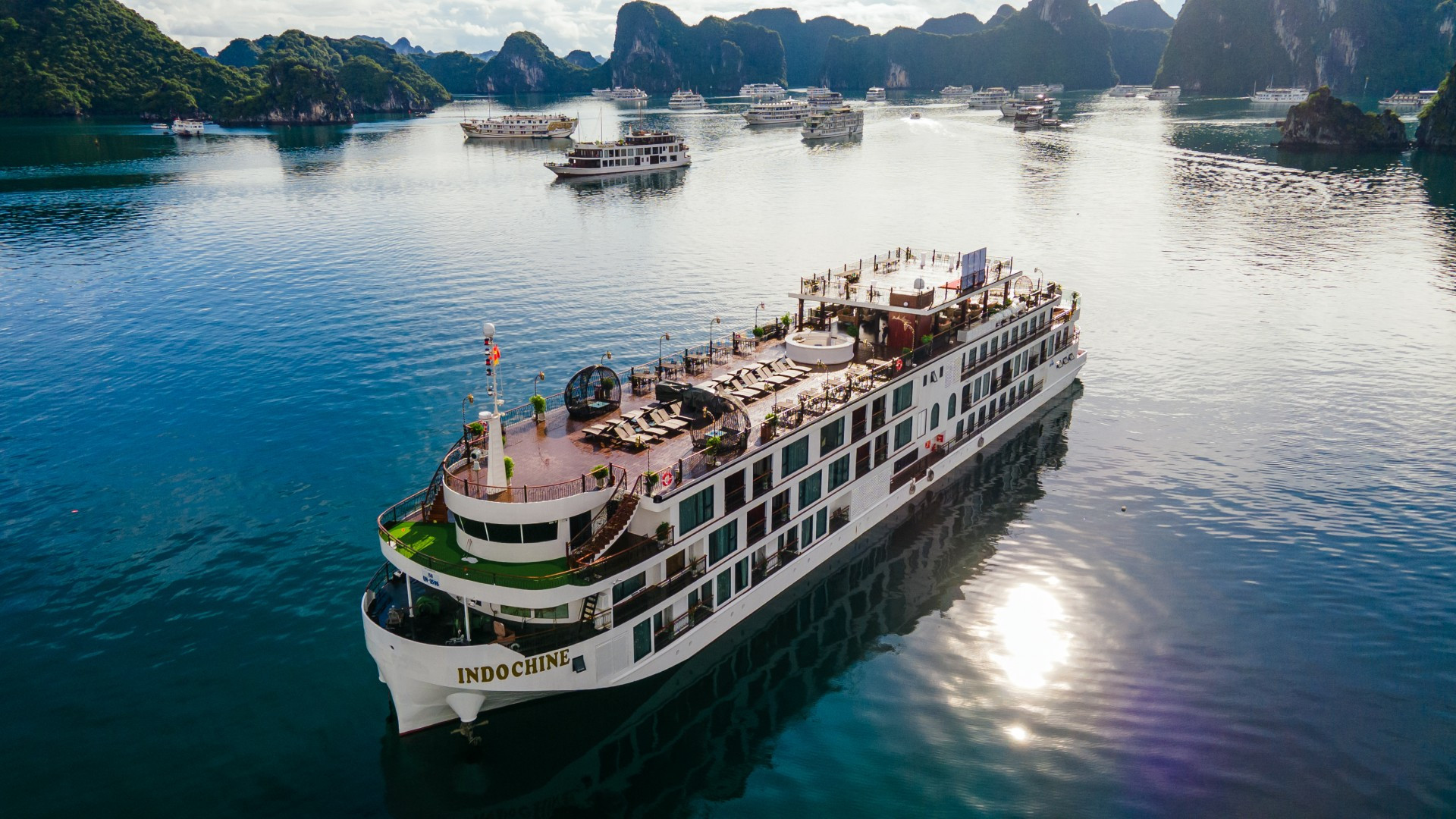 Environmental protection
Chairman of Vietnam Tourism Association (VITA) Vu The Binh said the environmental pollution in the area remains serious and needs to be solved by local and relevant authorities.
Pham Ha, President of Lux Group, a cruise operator on Ha Long and Lan Ha bays, said that apart from urgent environmental protection, Quang Ninh Province and Hai Phong City should cooperate to take advantage of the Ha Long Bay - Cat Ba Archipelago, and form and develop attractive related tourist offerings to prolong visitors' stay and increase tourists' spending.
General Director of Indochine Primeum Cruise Le Phuong Nhi said the honoring of Ha Long Bay - Cat Ba Archipelago offers opportunities for the city of Hai Phong to promote cruise tourism development. Like many other tourism businesses, Indochine Primeum Cruise hopes Quang Ninh and Hai Phong authorities will join hands to create perfect tourist offerings to improve the destinations' competitiveness compared to other Southeast Asian venues.
Hai Phong and Quang Ninh representatives said they will further work together to preserve the natural environment and promote tourism development.
Source: VEN