Wed, 29th Nov 2023 16:10 (GMT +7)
Digital transformation an inevitable trend in journalism
Wednesday, 21/06/2023 | 08:32:28 [GMT +7]
A
A
In the trend of digital transformation, many media agencies have leveraged new technological platforms, resulting in the continuous growth of several newspapers.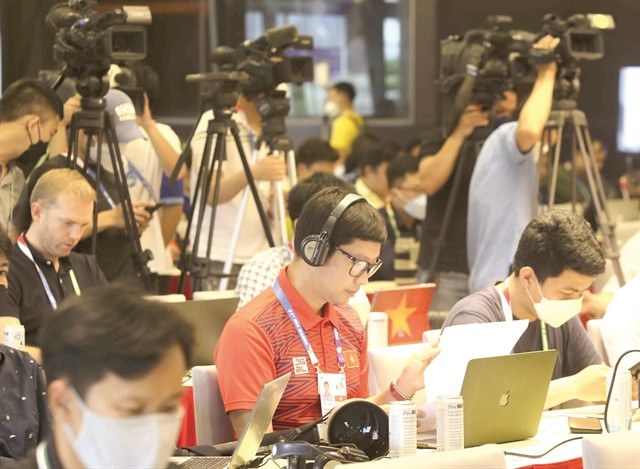 HÀ NỘI – Digital transformation is a critical path that press agencies must follow swiftly and decisively to avoid lagging behind, losing readership, and facing inevitable consequences for their survival, Editor-in-Chief of Nhân Dân (The People) newspaper and Chairman of the Vietnam Journalists Association Lê Quốc Minh has said.
During a recent event on the digital transformation of journalism organised by the Ministry of Information and Communications in collaboration with Google, Minh stated that digital transformation would not discriminate between large and small newspapers.
A small newspaper, equipped with an effective digital transformation strategy to retain a loyal readership and maintain content delivery to readers, would be more likely to succeed in digital conversion than larger newspapers lacking proper strategies, he said.
Minh expressed his belief that along with content transformation, digital transformation in journalism also entailed a cultural transformation within the newsroom. This included leveraging artificial intelligence (AI) systems to manage infrastructure and optimising operational processes for administrators, editors, and reporters.
He further emphasised that each media agency would have its unique approach to digital transformation and invest in technologies that align with their newsrooms.
Readership as the central focus
Readers' news consumption habits are changing from gathering news from print newspapers and television to scanning news and information through applications or on social media platforms like Facebook, Zalo, Youtube, WhatsApp, and more.
In the trend of digital transformation, many media agencies have leveraged new technological platforms, resulting in the continuous growth of several newspapers.
VietnamPlus, the online newspaper of the Vietnam News Agency, serves as an example. The online newspaper constantly updates itself on digital transformation trends and adopts a multimedia approach to information delivery, expanding its presence across multiple platforms to a diverse readership.
VietnamPlus has succeeded in expanding its distribution on digital platforms as a reliable news source. In addition to its Vietnamese-language Facebook fanpage, VietnamPlus has established accounts on widely-used platforms such as Zalo, TikTok, MyClip, and Twitter.
The news and articles produced by VietnamPlus are also presented in a modern style, such as Mutex clips (commentary displayed through subtitles on copyrighted music), which cater to viewers' preferences and habits of watching videos on smartphones and tablets.
Currently, some modern media products are utilising AI to increase user engagement and deliver personalised messages to readers with different needs. VietnamPlus, for example, employs AI tools to recommend content to readers in formats such as newsletters or editors' picks.
Nguyễn Hoàng Nhật, Deputy Editor-in-Chief of VietnamPlus, said that in the future, VietnamPlus would continue to develop on digital platforms, producing multimedia information products in line with new and modern journalism trends.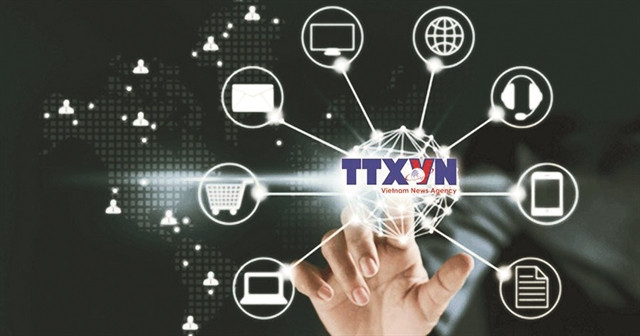 The Vietnam News Agency (VNA), along with VietnamPlus, have been early adopters of digital transformation to spread reliable information, contributing to political dissemination, ideology, and policies of the Party and the State and providing authentic information to the public.
The VNA's information sources and publishing units have incorporated various new forms of information such as infographics, long-form articles (integrating text, images, videos, and charts in a single product), mega stories (digital works of journalism including audio, video, images, and data), and timelines (chronological summaries). They have actively promoted information about Việt Nam on social media applications in multiple languages, including Vietnamese, Chinese, Russian, English, French, and Spanish.
Currently, the VNA has 14 verified Facebook fanpages focusing on disseminating official information and showcasing achievements in the nation's renewal, construction, and development, as well as the ongoing anti-corruption campaign initiated by the Party. Facebook pages in different languages have proven effective in fulfilling information supply tasks.
Mentioning the VNA's 2023 mission deployment, General Director Vũ Việt Trang highlighted that digital transformation would be the main trend of journalism in 2023.
This would require the VNA's units to uphold the core values, be adaptive and responsive to enhance the quality of information, and the strengths of each information unit and permanent agency at home and abroad to create the comprehensive strength of the major national multimedia agency.
Lê Quốc Minh emphasised that the future of journalism would depend on building closer interactive relationships with readers.
"A digital transformation strategy centred around readers can help boost revenue and advertising. Media agencies need to adjust their advertising plans based on understanding readers' trends and directly collecting readers' data," he said.
Building a suitable digital transformation strategy
According to Trần Anh Tú, Deputy Editor-in-Chief of the Information and Communication Magazine, digital transformation in the media refers to the strategy of each media agency. The application of digital technology enables media agencies to automate work processes in all departments, reducing time and operational costs.
With the adoption of new technologies such as AI and Big Data, the media can create various media products such as mega stories, timelines, 360-degree photos, and 360-degree videos.
Digital transformation and technology adoption will help media agencies establish systems to collect customer data, gradually moving towards enhancing customer experiences and meeting their needs.
Under the direction of the Ministry of Information and Communications, Việt Nam's journalism sector will have many digital ecosystems in the near future, such as digital radio platforms, digital newspaper platforms, and digital television platforms.
Tú also highlighted the development of new payment methods, specifically in the area of paid journalism.
Currently, some newspapers such as VietnamPlus by the VNA, and Ngày Nay E-magazine by Vietnamnet had applied various forms of paid journalism. However, more technology application was needed to provide payment capabilities for readers, he added.
Tú said each media agency needed to enhance direct information gathering from their primary readers. Analysing readers' behaviour and habits could only be achieved through the application of reader measurement technologies across media platforms.
Based on that, media agencies could create new information products suitable for various types of readers, thereby increasing revenue, he said.
Asserting that digital transformation is the inevitable path for journalism, Tú said that some media agencies had not been determined in their digital transformation. They still perceived no need for change as they continued to generate income without significant decreases or budget cuts.
The strategy for the digital transformation of journalism by 2025 with a vision towards 2030 targets that 100 per cent of media agencies will publish content on digital platforms, 90 per cent of media agencies will utilise analytics and data processing platforms, leveraging AI to optimise operations.
It also targets that 100 per cent of media agencies will operate and implement converged newsroom models and models aligned with the development of advanced global science and technology, producing content in line with digital journalism trends.
Media agencies will optimise revenue sources, with at least 50 per cent of them increasing revenue by a minimum of 20 per cent.
Tú affirmed that digital transformation would no longer be a choice but a mandatory requirement for each media agency to meet reader demands, keep up with the development of communication technology in the new era, and optimise resources and achieve higher efficiency in media revenue.
Source: Vietnam News