Wed, 4th Oct 2023 12:46 (GMT +7)
A bird's eye-view of Ha Long Bay from $85 seaplane tour
Monday, 05/06/2023 | 08:08:23 [GMT +7]
A
A
Though Ha Long Bay has long been famous for its cruises, a seaplane tour allows foreign tourists to see the UNESCO heritage site from a different angle, at over 300 meters.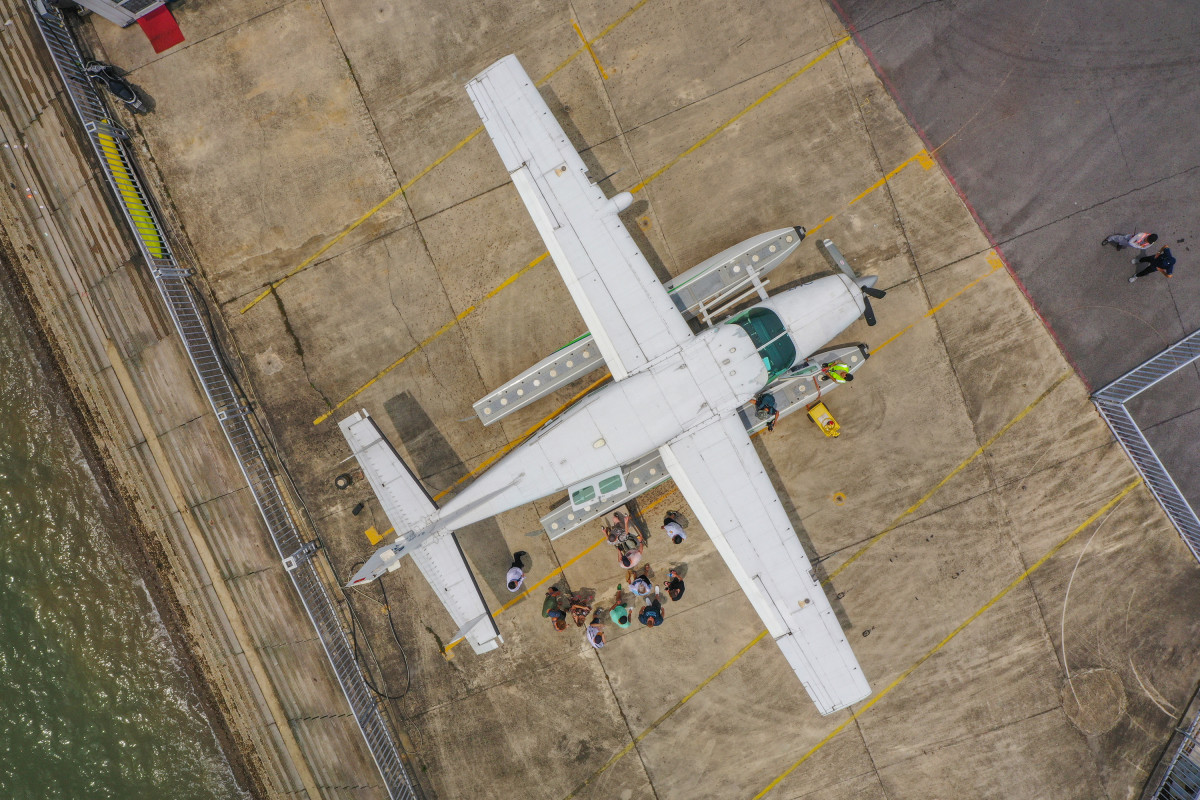 A seaplane takes off from Tuan Chau Marina on May 25.
Each tour lasts 25 minutes and costs VND1.6 million (US$68) for Vietnamese and VND2 million ($85) for foreigners.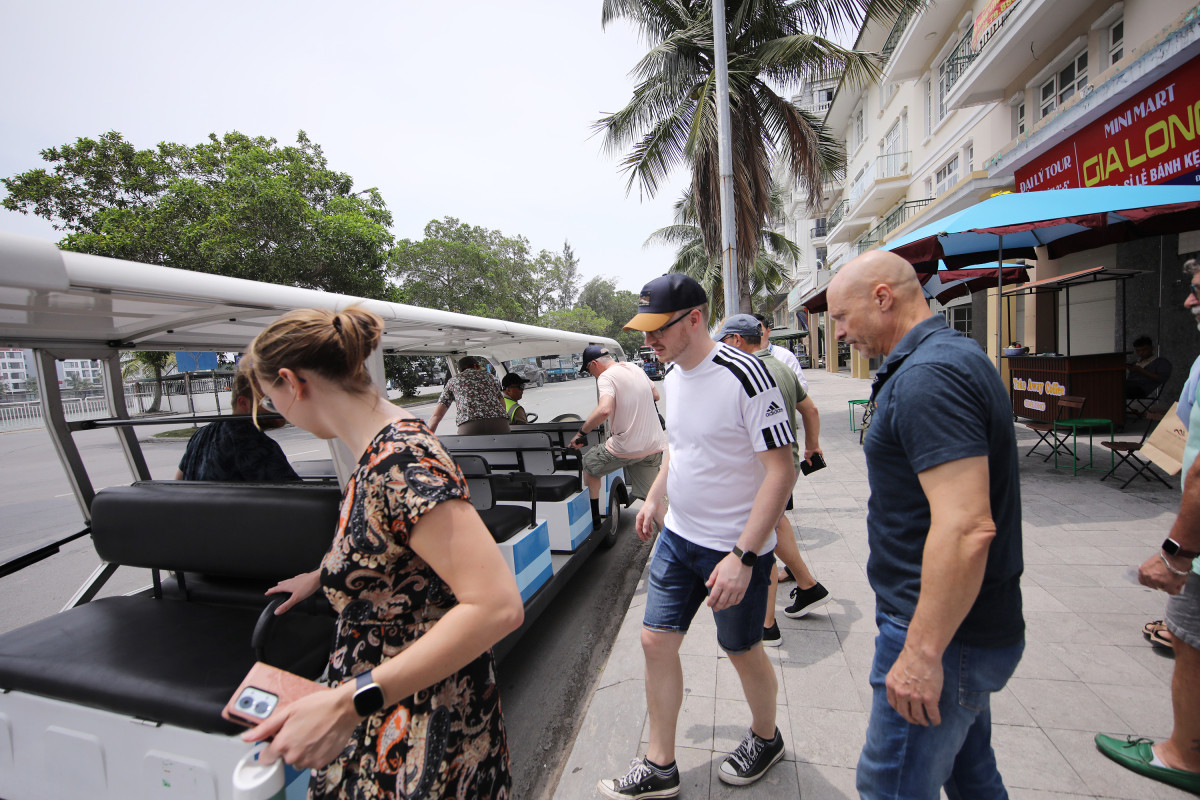 After buying tickets, tourists are transported by tram to the seaplane parking lot.
Dutch tourist Marco, who has enjoyed cruise tours many times while in Ha Long Bay, said he has never seen the scenery here from above.
"I was captivated by the beautiful scenery of Ha Long Bay with limestone mountains and turquoise waters," he said.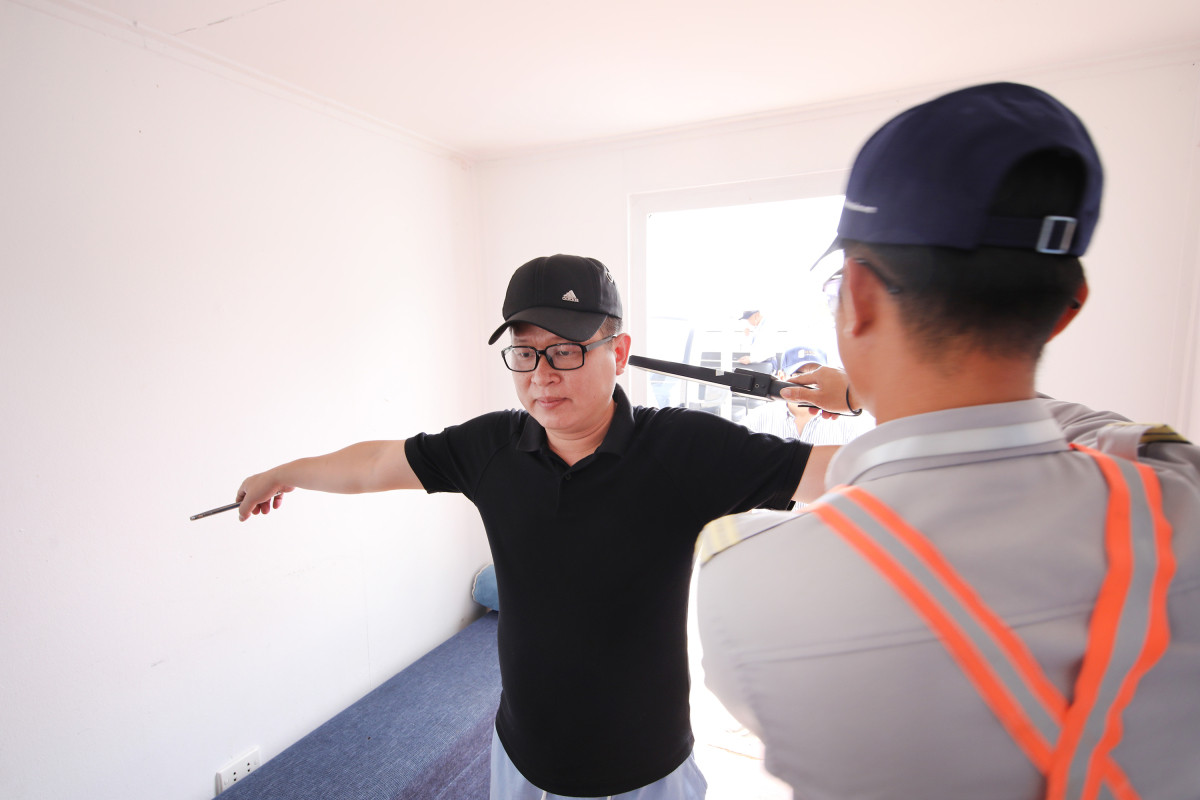 Before flying, visitors will be taken into a screening room for a security check, ensuring that no sharp or dangerous items are brought on board.
The tour is currently operated by Hai Au Aviation, the only private travel company to offer sightseeing flights of Ha Long Bay from above.
Since its debut in 2014, it has welcomed more than 100,000 passengers so far.
Nguyen Quan Tien, the 100,000th passenger from Hanoi, said he felt a bit nervous when he first experienced the seaplane tour.
Before flying, the captain also informed that it was windy, so the flight could be bumpy.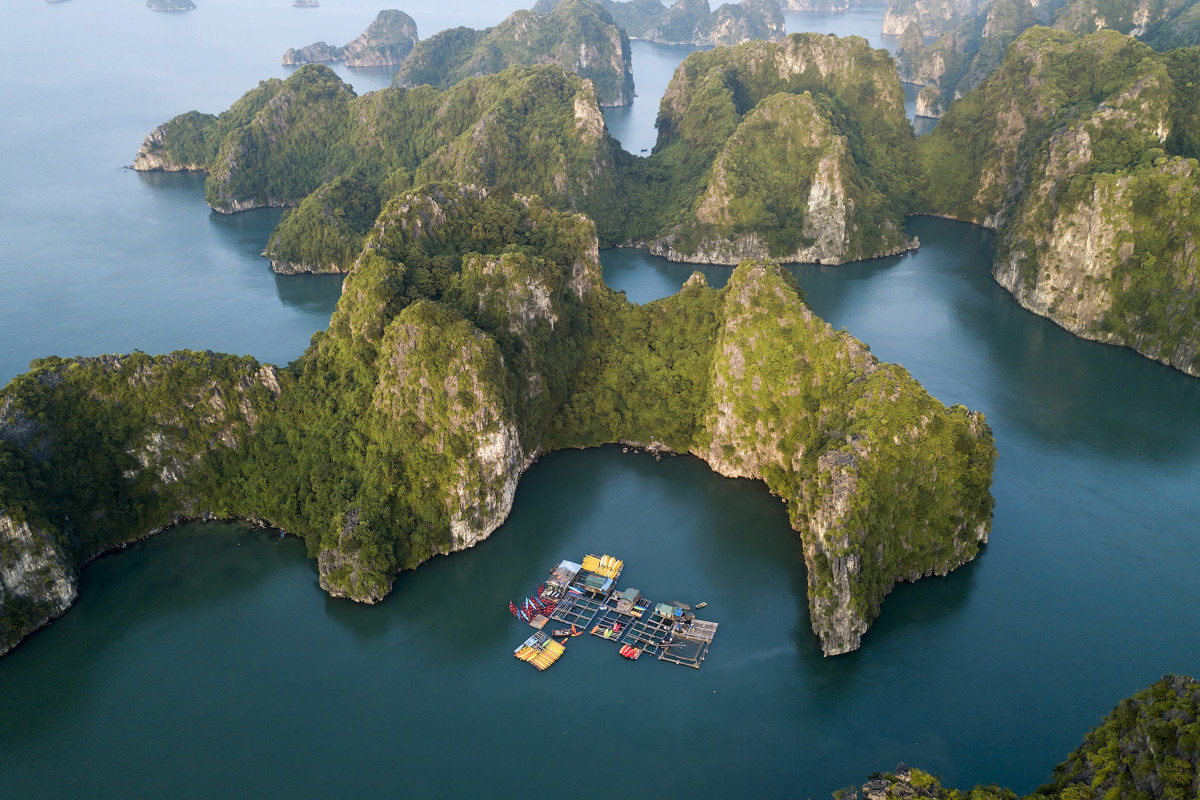 The flight takes tourists through Tuan Chau Island, Reu Island, Sung Sot Cave, Ti Top Island, Dinh Huong Islet andThienCung Cave.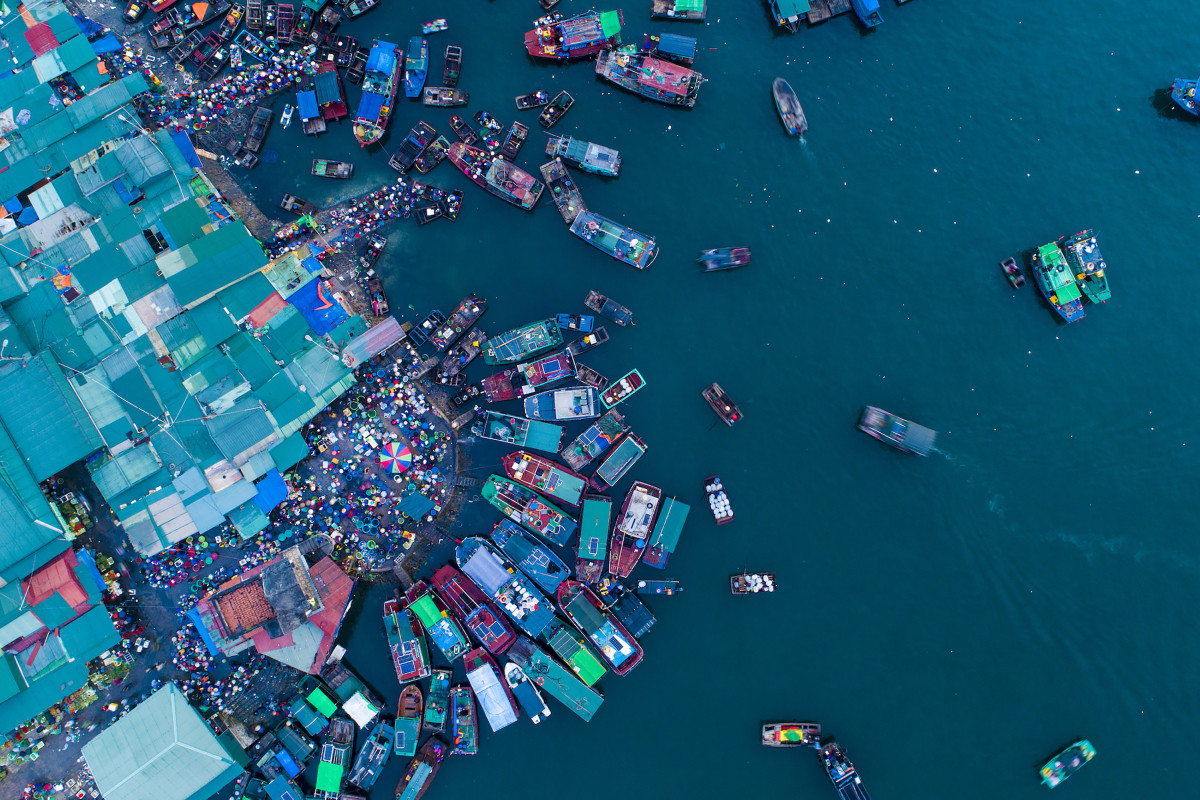 From above, tourists can admire the bustling scene of fishing villages in Ha Long Bay.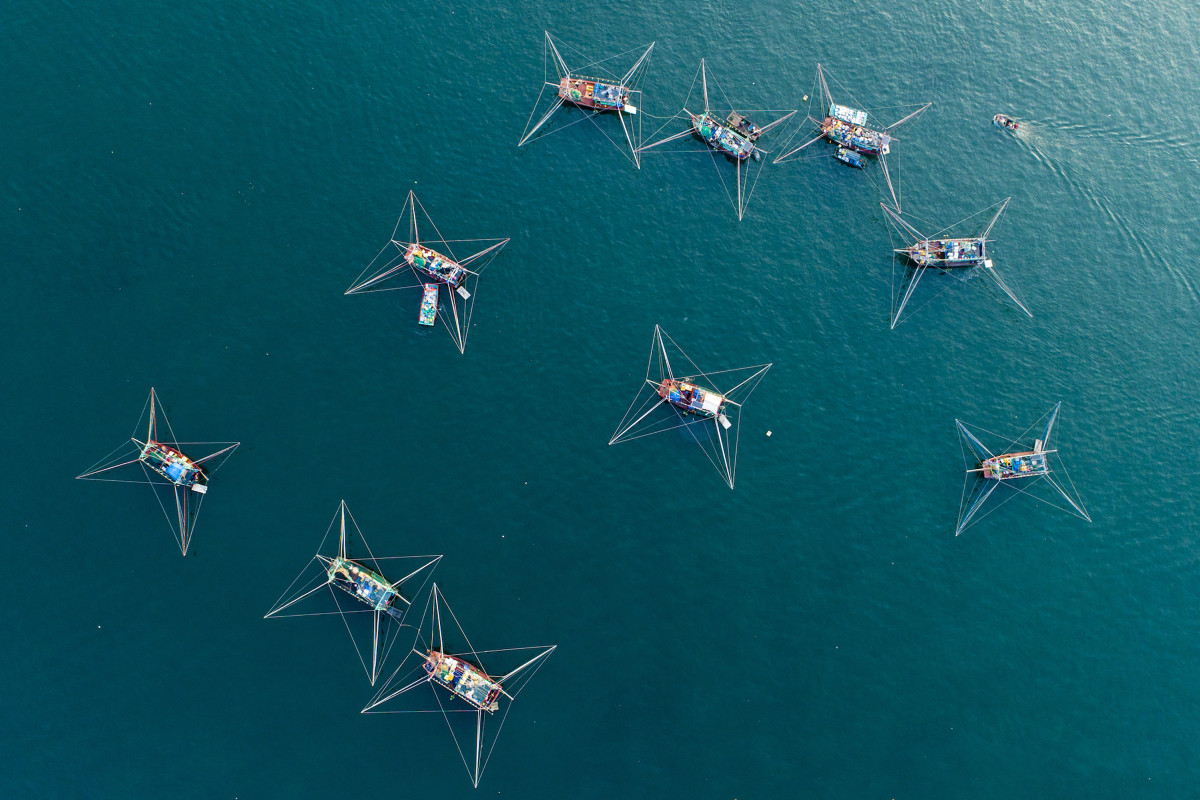 Fishing boats cast nets to catch fish seen from seaplane.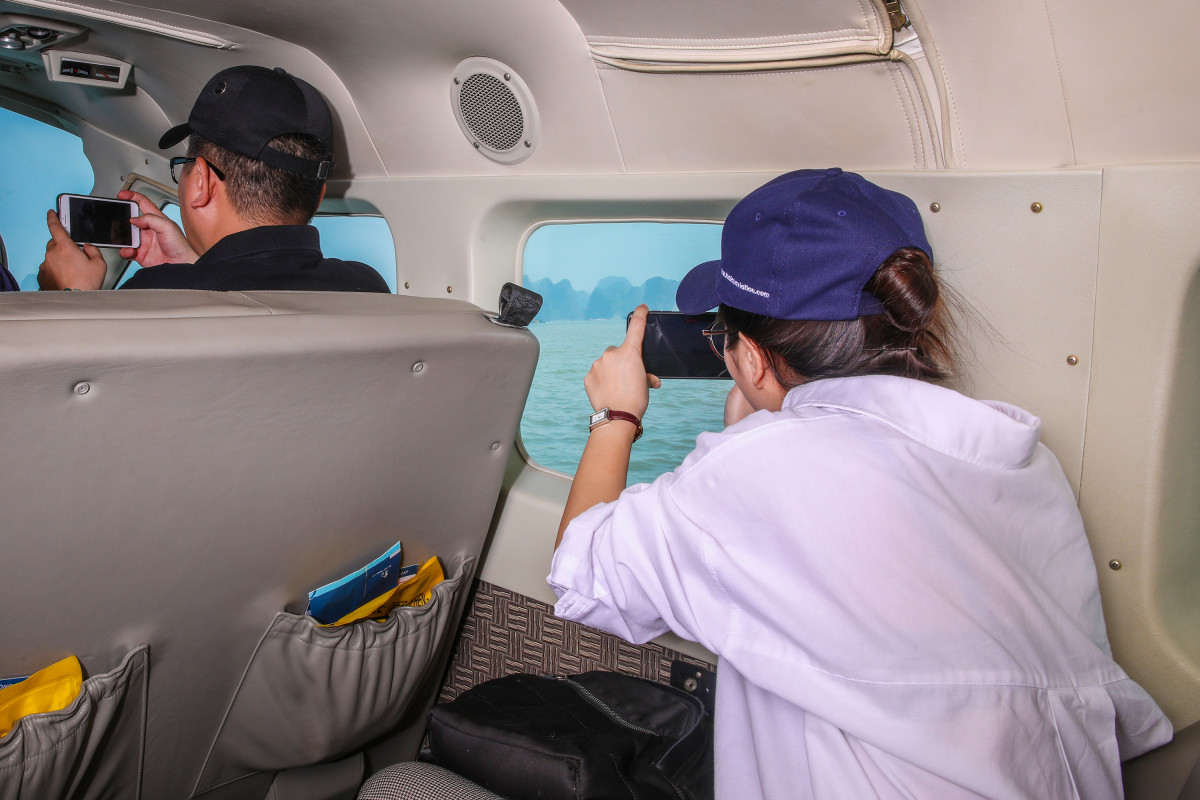 Each seaplane tour can accommodate up to 14 people, including two pilots.
Passengers are allowed to film, take photos, and even livestream.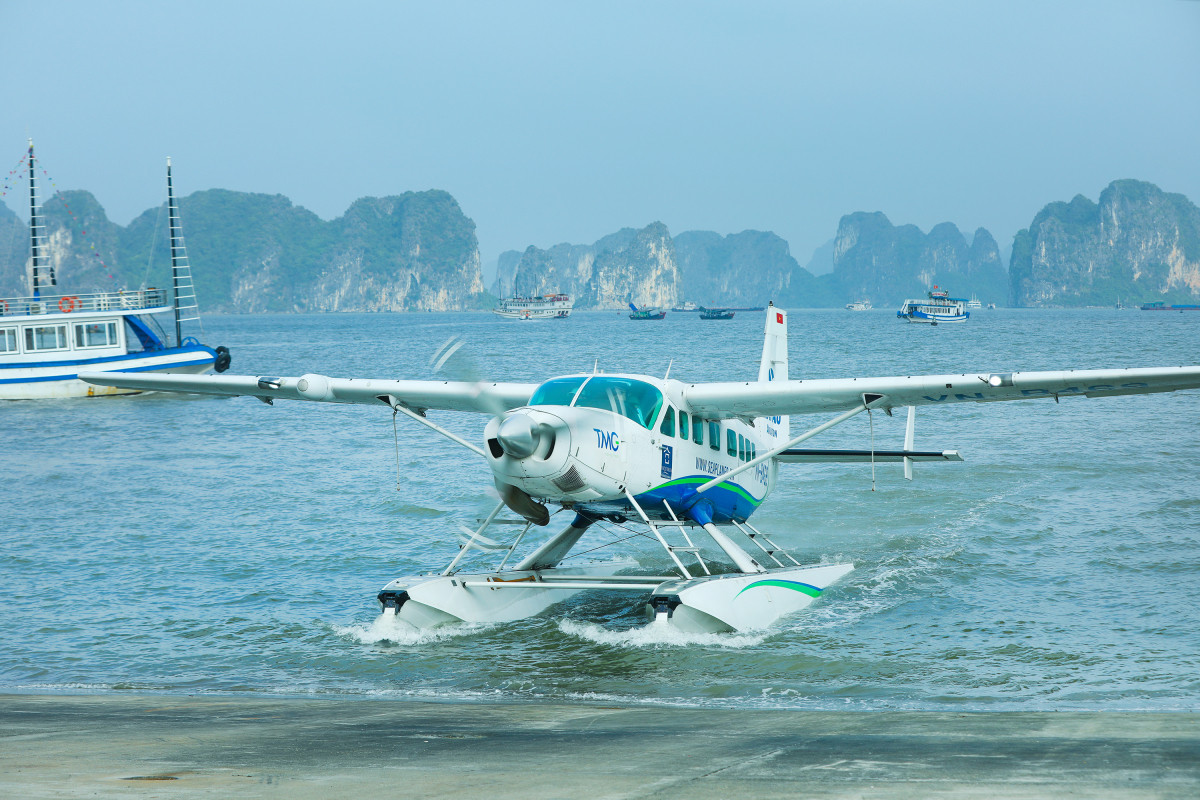 The Cessna Caravan C208B-EX 2014 (above) is equipped with modern aviation equipment such as weather radar, storm tracking system and GPS.
It is the largest single-engine aircraft in the world as well as the safest single-engine aircraft to land on water, according to the International Civil Aviation Organization.
Source: VnExpress