Fri, 8th Dec 2023 10:53 (GMT +7)
Việt Nam's tourism looks to digital transformation as growth driver
Wednesday, 11/10/2023 | 14:06:26 [GMT +7]
A
A
Large pools of internet users are expected to be the foundation for the development of smart tourism and accelerating digital transformation in the sector.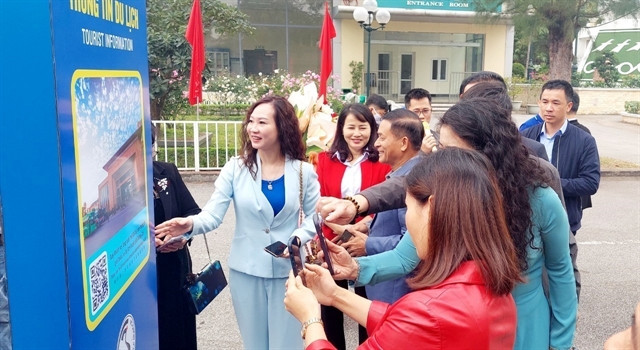 With a growing number of internet users and online services, Việt Nam's tourism industry is using digital transformation as a driving force to become a key sector of the national economy.
According to the International Telecommunication Union (ITU), the number of internet users worldwide has increased by 100 million this year.
Approximately 5.4 billion people have access to internet services, equivalent to 67 per cent of the global population.
Meanwhile in Việt Nam, the Ministry of Information and Communications said that data from the first half of the year showed that 78.59 per cent of the country's population had access to the internet, exceeding this year's target.
The number of mobile broadband subscribers also reached 85.7 million.
These large pools of internet users are expected to be the foundation for the development of smart tourism and accelerating digital transformation in the sector.
Vietnam National Administration of Tourism said statistics from Google Trends showed that from mid-March to early June this year, searches for Việt Nam's tourism grew by 10 to 25 per cent, placing seventh in the global ranking.
Markets with the most searches about Việt Nam include the US, Japan, Australia, India, South Korea, Singapore, the UK, Malaysia, Germany and France, which are the focus of the Vietnamese tourism sector.
Australia and India are two potential markets that have recently increased the number of flights and routes to Việt Nam.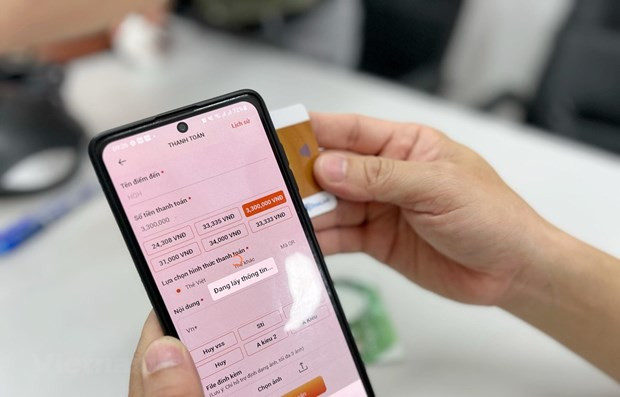 Việt Nam's tourism marketing strategy also underlines innovation, diversifying communication techniques and technology applications, with customisation for each market and period of time.
The Vietnam E-commerce Association (VECOM) has saids that more than 60 per cent of domestic tourists book their accommodation and tours online.
This figure is over 75 per cent for international visitors, most of whom are under 35 years old.
Another survey among international arrivals in Việt Nam shows that up to 71 per cent of them learn about destinations on the internet, and 64 per cent place bookings and purchase services online during their trip in Việt Nam.
With an internet connection and smart devices, they compare and choose services that suit their needs, including tours, accommodation and transport.
Online flight and hotel bookings have transformed tourist's behaviours, which requires service providers to adjust their operations for optimal results and competitiveness improvement.
At a high-level seminar on digital transformation as a driving force for tourism development, Minister of Culture, Sports and Tourism Nguyễn Văn Hùng said that digital transformation was a strategic mission that would require time and resources as well as specific goals and actions.
The key direction was to focus on smart tourism development that places customers at the centre, increasing the number of tourists and improving the state management capacity.
The sector was expected to be a new potential area for green and sustainable growth.
Acknowledging the achievements regarding digital transformation in tourism such as technology applications in tourist services, smart destinations, promotional campaigns and tourism databases between authorities and travel agencies, minister Hùng stressed that more work was needed to make tourism a key sector for development.
One of these tasks would be to perfect policies and legal frameworks related to smart tourism and its ecosystems.
The industry also needed to develop applications that make use of the sectoral databases to better support tourists, state management agencies and travel businesses.
It was also necessary to promote public-private partnerships in mobilising resources for digital transformation and human capacity enhancement in tourism.
Industry experts believe that businesses should be proactive in investing and accelerating the digital transformation progress, while support policies will further improve the competitiveness of the sector.
Source: VNS