Sun, 28th May 2023 14:45 (GMT +7)
Van Don - Mong Cai highway to open to traffic on August 1, 2022
Thursday, 21/07/2022 | 16:03:39 [GMT +7]
A
A
The Van Don - Mong Cai highway, which is part of the Hanoi - Quang Ninh highway, plays a strategic role for the socio-economic development of Quang Ninh and other northern localities.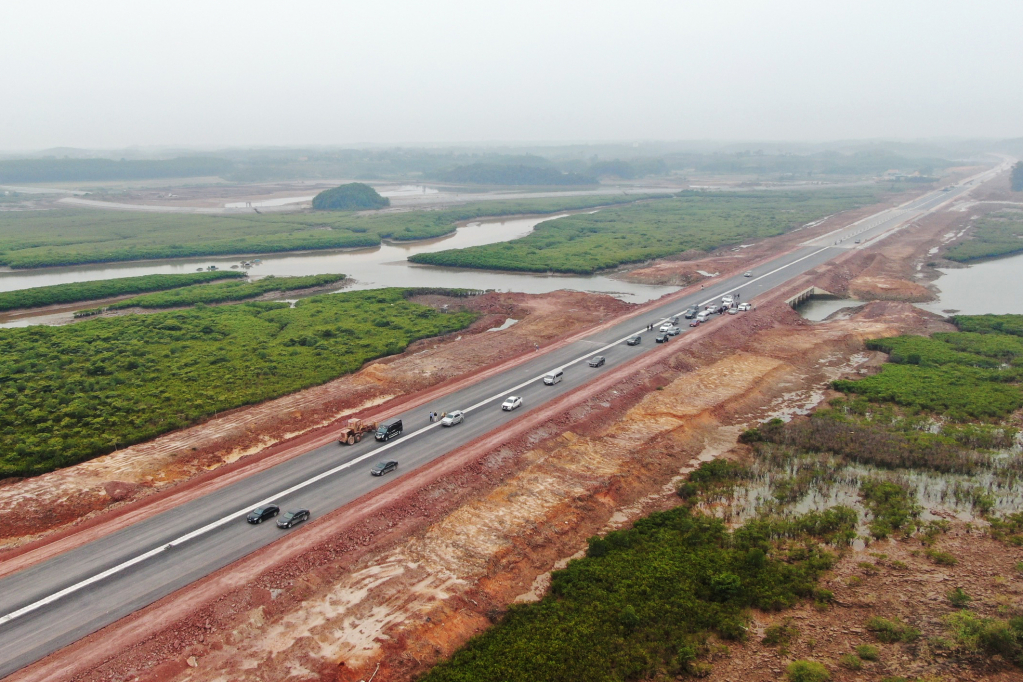 Invested by Sun Group, the 80.2 km highway has four lanes running through the districts of Van Don, Tien Yen, Dam Ha and Hai Ha and Mong Cai city.
The highway aims to create favourable conditions for Quang Ninh to make breakthrough developments and promote economic links in the region.
According to the management board of Quang Ninh transport construction investment projects, the construction of the highway project started on April 3, 2019, divided into two sub-projects. 

The Van Don - Tien Yen route is 16.8 km, with total public investment of 3.66 trillion VND (nearly 158 million USD). Meanwhile, the Tien Yen – Mong Cai route is 63.26 km, implemented in the form of a public-private partnership (PPP) under a build-operate-transfer (BOT) contract with total investment of more than 8.5 trillion VND (over 366.9 million USD).   

Once completed, the road will shorten the travel time from Van Don to Mong Cai from two hours to nearly one hour. More importantly, Quang Ninh province will boast the longest cross-provincial highway in Vietnam, forming the only coastal highway connecting the Quang Yen coastal economic zone, the Van Don economic zone, and the Mong Cai border gate economic zone.
Experts said by promoting modern technical infrastructure, developing sustainable socio-economic policies and opening legal corridors, Quang Ninh province is creating confidence for big investors to implement breakthrough projects, contributing to realising the locality's sustainable goals.
By QMG Reporters