Sun, 28th May 2023 14:06 (GMT +7)
UNDP: Efficient management and conservation of biodiversity reserves for the community and environment
Friday, 04/11/2022 | 08:42:10 [GMT +7]
A
A
November 3, 2022, marks the 1st celebration of the International Day for Biosphere Reserves. Viet Nam, having the second highest number of Biosphere Reserves (BR) in Southeast Asia, strives to foster a well-balanced relationship between humans and nature.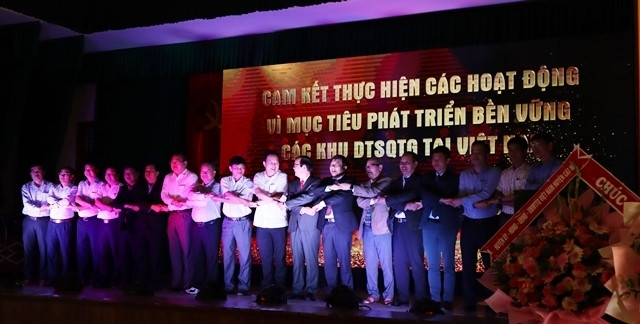 Over the last decades, Biosphere Reserves have provided restorative and community-centered opportunities for ecosystem conservation and sustained economics. Celebrating the first International Day for Biosphere Reserves, UNDP is proud to highlight its work on Biosphere Reserves management that fortifies our commitment to environmental resilience against increasing climate-induced threats and the promotion of indigenous and local livelihoods.
The design of an integrated Biosphere Reserves management is paramount to addressing the existential challenges and to ensuring the longevity of our shared existence with the environment.
UNDP's commitments to facilitating the sustainable relationship between humans and nature is reflected in its 44-year operation in Viet Nam, delegating interventions on biodiversity and natural resources conservation that go hand-in-hand with livelihoods development for local communities.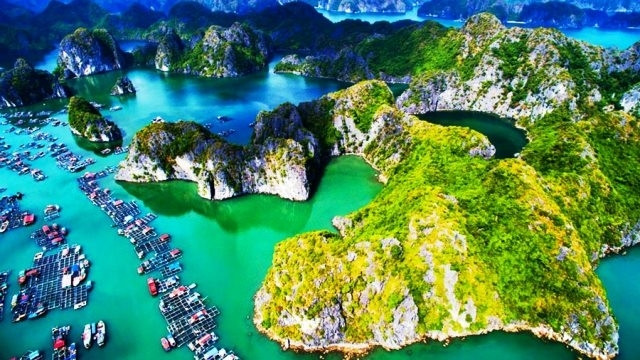 From establishing wetland protected areasin Thai Binh and Thua Thien Hue, conserving forest biodiversity and improving the flow of ecosystem services through sustainable forest management embedded in a coordinated landscape-level approach and augmenting resilience for food production models and supply chains in the Central Highlands, to promoting benefit-sharing from the use of traditional knowledge on genetic resources for indigenous communitiesin Northern mountainous areas, UNDP adheres to the critical pillars fostering the reconciliation of harm-induced development and conservation, including the promotion of socio-economic fabric of the rural areas and the protection of their attendant environment.
At the same time, gender mainstreaming and social inclusion are integrated in the project designs that maximize the level of representation and participation present in the processes leading to improved legal frameworks, effective cross-sectoral actions, as well as heightened capacities and awareness, from encouraging increased ethnic groups and women's participation in agriculture, forest-farming, and ecotourism value chains to supporting forest livelihoods for indigenous communities.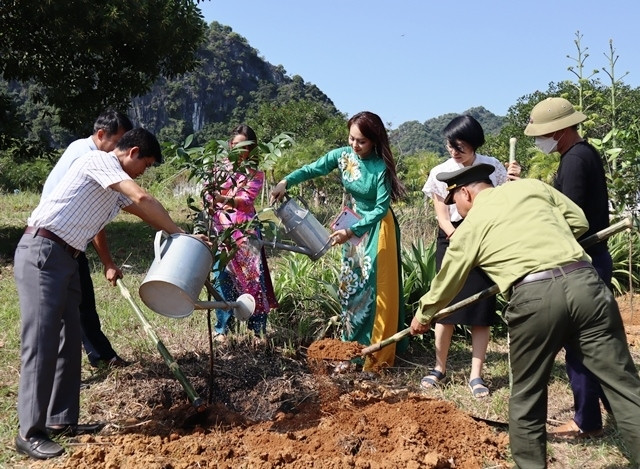 "The central role of national and provincial leaders is key to the future of biosphere reserves. On the occasion of the 1st International Day for Biosphere Reserves, we call for concerted and collective actions to protect nature and the environment and to prioritize the needs of local communities in conserving natural resources, maintaining the landscape, and increasing absorption of CO2 to reach the 2050 climate neutrality objective set by the international community" shares Ramla Khalidi, UNDP Resident Representative in Vietnam. Since 2015, UNDP has followed up on its myriad efforts and successes with regards to conservation activities in dialogues with the Ministry of Natural Resources and Environment (MONRE) and related agencies, ultimately culminating in the undertaking of the Biosphere Reserves Project (short for "Mainstreaming Natural Resource Management and Biodiversity Conservation Objectives into Socio-Economic Development Planning and Management of Biosphere Reserves in Viet Nam") which is funded by the Global Environment Fund (GEF), implemented by MONRE and UNDP, during 2020-2024.
The Biosphere Reserves Project is set out to promote crosssectoral management of BRs, facilitate the conservation of ecosystems in Cu Lao Cham-Hoi An, Dong Nai, Western Nghe An BRs, and foster local livelihoods. The ameliorated management of BRs shall be enabled by improved legal and institutional infrastructures, with cross-sectoral actions on the grounds to deliver the restoration and better management of 4,000 hectares of degraded forest land, sustainable management of 60,000 hectares of set-aside areas (spaces outside Protected Areas with high conservation values), and improvement of economic livelihoods for 2,500 households with at least 20% increase in average income, of which 9,350 people will receive direct benefits with 40% being women.
Source: en.dangcongsan.vn