Sun, 10th Dec 2023 14:32 (GMT +7)
Tran Quoc Nghien Temple Festival kick-starts in Ha Long city
Monday, 01/05/2023 | 14:35:52 [GMT +7]
A
A
The Tran Quoc Nghien Temple (Duc Ong Temple) Festival opened on April 30 at the Tran Quoc Nghien Temple in Ha Long city.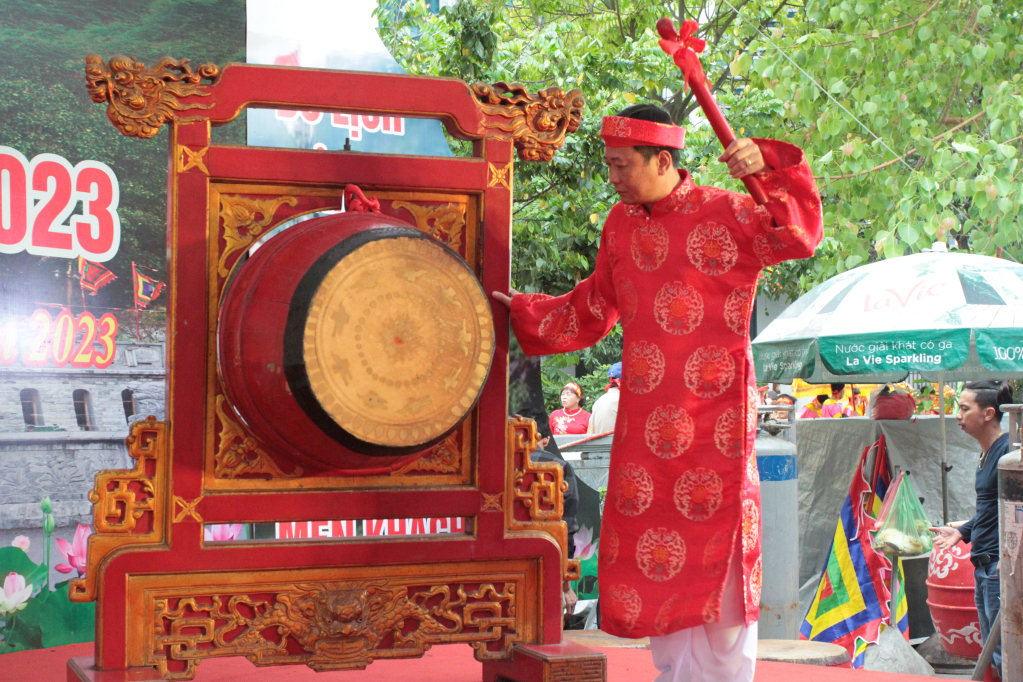 Situated in an elevation at the foot of Bai Tho Mount, the Temple is dedicated to Tran Quoc Nghien, one of Tran Hung Dao's sons and a brave, talented general in the resistance against the Yuan-Mongol invaders.

Tran Quoc Nghien was also famous for his filial piety, and faithfulness. In memory of his great contributions to the locality, the boat owners who often pass by Bai Tho Mount together set up a temple dedicated to him.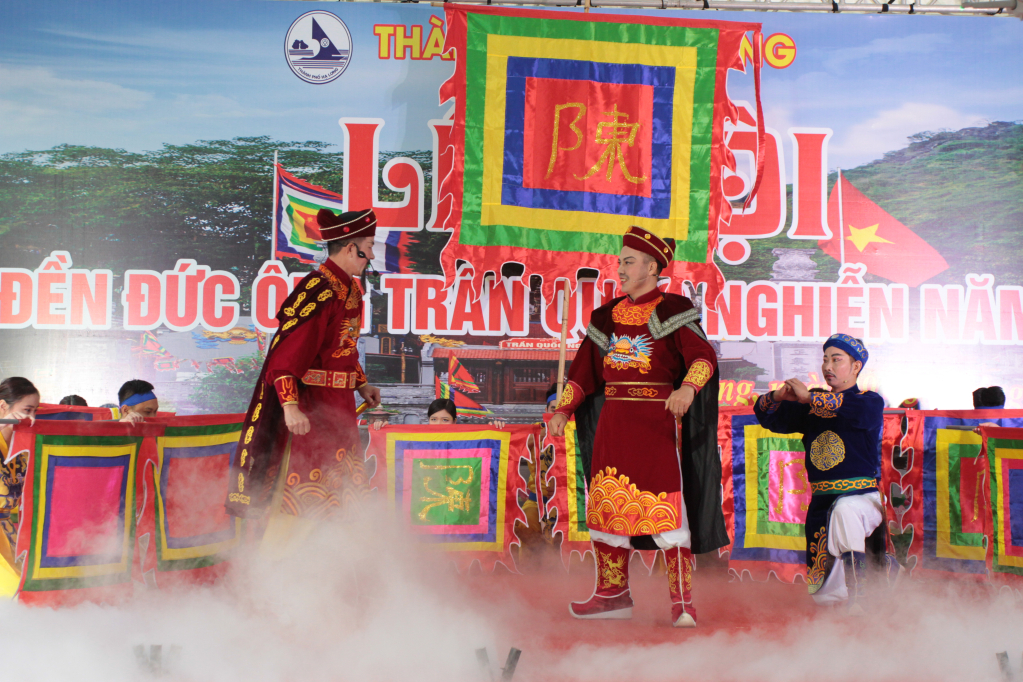 The temple has a three-compartment Ceremonial Hall, and a Back Sanctuary. The Holy Mother Temple lies to the right of the main temple. Inside the main temple, the middle altar is dedicated to Tran Quoc Nghien. The other two altars on the right and left sides are dedicated to the First Lady and Second Lady respectively. The Temple has a set of eight ornamental weapons, and various worshipping objects. It has undergone many restorations.
The festival opened with a palanquin procession pass by Le Thanh Tong Road to Long Tien pagoda and then back to the Duc Ong Temple.
Locals and tourists also attended the temple to do incense offerings to show gratitude to Tran Quoc Nghien for his great merit.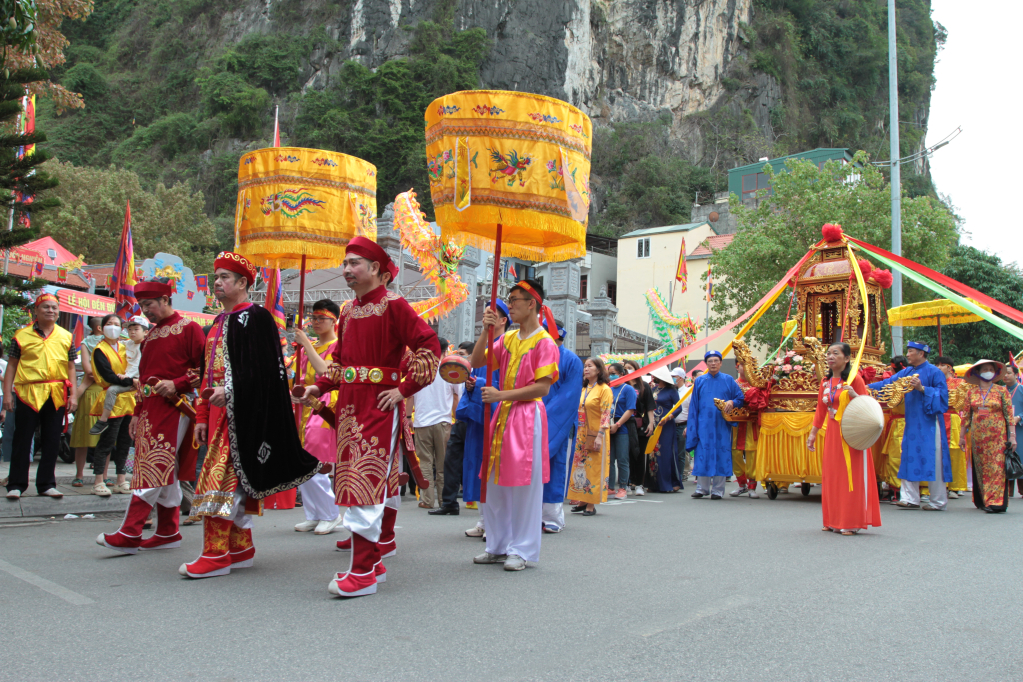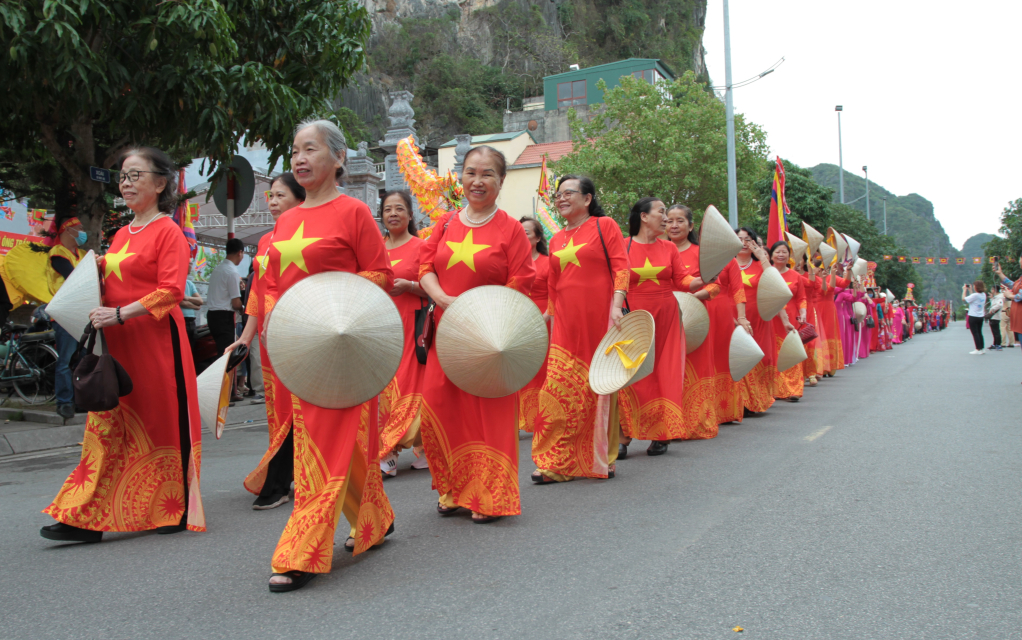 A series of cultural activities were held during the festival to commemorate the national hero, educate patriotism for the people and promote the local tourism.
The annual festival solemnly organized within the Ha Long Quang Ninh Tourism Week also aims to contribute to public awareness-raising of the preservation and promotion of the cultural and historic value of the national historic site complex of Bai Tho Mountain, Long Tien pagoda and Duc Ong Temple.
The festival is famous for its scarceness and attracts lots of tourists every year.
By Pham Hoc