Thu, 23rd Mar 2023 18:32 (GMT +7)
Tourism sector needs more effective measures to attract young travellers
Friday, 17/02/2023 | 08:39:58 [GMT +7]
A
A
Vietnam is in a golden population structure period, which brings about great potential to develop a tourism market segment for young travellers.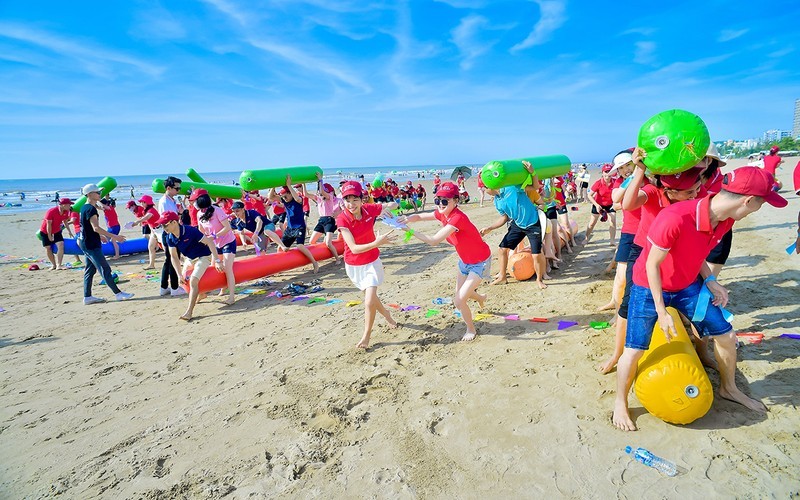 This was agreed by delegates at the workshop entitled 'Youth's tourism trends and solutions to attract young visitors in Vietnam', held by the Institution for Tourism Development Research (ITDR) under the Vietnam National Administration of Tourism.
Speaking at the event, ITDR Director Nguyen Anh Tuan reported that in the past, most tourists were in the middle-aged group with quite stable incomes. He noted with pleasure that, thanks to the development of global tourism and improved living conditions, young people have an increasing demand for travelling, making them a potential market for Vietnam's hospitality sector.
UNWTO also forecast that there will be almost 300 million international youth trips per year from 2020.
Dr Le Quang Dang, who led a study on the tourism trends of Vietnamese young people, said that in the 'Power of Youth Tourism' report, the United Nations World Tourism Organisation (UNWTO) estimates that around 20% of the 940 million international tourists travelling the world in 2010 were young people aged from 15 to 35, with almost 190 million international trips.
UNWTO also forecast that there will be almost 300 million international youth trips per year from 2020.
According to the United Nations Population Fund (UNFPA), Vietnam is in a golden population structure period with people aged from 15 to 35 making up 30% of its population.
These figures confirm that young people are the generation with the most potential for tourism and a promising segment for the breakthrough of the country's hospitality sector.
Dr. Le Quang Dang pointed out that young people travel not simply to discover a place with sightseeing activities but they also target to gain experiences and look for long-term meaningful values from their trips.
With dynamism, youth, passion for travelling and exploring new things, Vietnamese young people have updated a series of interesting travel trends such as solo travel, check-in tourism, green tourism, charity tourism, or backpacking.
Dang's study found that Vietnamese young travellers usually prefer destinations with beautiful and pristine natural landscapes and engage in activities such as taking photos, camping, walking, mountain climbing, stream bathing, beach bathing, and teambuilding.
Furthermore, there are destinations in big, bustling cities, with activities such as participating in events, festivals and concerts, bars, discos, walking streets, night markets, and more.
Regarding destinations in big, bustling cities, the young holidaymakers are attracted by festivals, music galas, bars, walking streets, and night markets.
Regarding accommodation facilities, most young tourists often do not spend much on luxury and expensive places, opting instead for affordable accommodations such as motels, budget hotels, homestays, farmstays, and camping.
A survey with more than 300 young tourists aged from 15 to 35 showed that their travel journeys often lasts from 2 to 4 days each, and often fall on weekends or holidays. There are also tourists who travel longer than 5 days but they account for just around 11%, mainly in the age group from 25 to 35 who have stable jobs and incomes.
Dang's study also shows that trips to sea and islands region is most attractive for young Vietnamese tourists, followed by those to highland and mountainous tourism, urban areas, community-based tourism, and agri-tourism. This can be considered as a valuable reference for localities and tourism businesses to design effective strategies to attract young travellers.
Many experts argue that although their spending level for a trip is usually not too high, young tourists have a high demand for travel, and they are willing to plan many trips in the year. They are also a source of tourists in the future as their travelling needs can last until they enter middle ages and old ages.
Therefore, it is crucial to develop a business strategy to promote the market share of young tourists.
It is crucial to develop a business strategy to promote the market share of young tourists.

In addition, young visitors will help to foster tourism development in localities they visited by sharing their itineraries on online platforms.
As young tourists usually care about prices, businesses also need to have an appropriate strategy create tourism value chains, increase travel experiences to stimulate spending and encourage them to stay longer and bring them back better.
In addition, instead of booking package tours, young people prefer self-designated schedules, customised tours, and booking services online.
Therefore, localities and businesses need to invest more in digital transformation in business activities, and tourism management. It is also important to actively step up communication activities through online platforms, social networks while increasing the digital experience for young tourists during their trips.
More efforts are needed to raise the awareness and responsibility of young tourists regarding green tourism and responsible tourism in order to ensure sustainable tourism development.
Source: Nhan Dan