Wed, 29th Nov 2023 16:03 (GMT +7)
The primitive beauty of Khe Ria waterfall
Friday, 07/04/2023 | 15:13:28 [GMT +7]
A
A
Located inside the Dong Son - Ky Thuong Nature Reserve in Ha Long city, Khe Ria waterfall is seen as an attractive place for adventurous tourists.
Tourists need to walk about 4 kilometers from Dong Son commune to Khe Ria waterfall. They should also be accompanied by rangers working at the nature reserve since this site is still fully pristine and hasn't experienced mass tourism yet.
Rangers will lead you to go through bamboo forests and primeval wood, wade across dozens of streams where you can see some rocks covered with moss for thousands of years immerse in the water and listen to the soothing sound of  stream water flowing. Another  interesting thing on the journey is that you must be find it amused to see a forest of yellow flowers that dye the whole forest yellow.
Crossing the yellow flower forest, tourists have to walk for about half an hour to get to Khe Ria waterfall. Yet, they can hear the sound of water pouring down from the high mountain and feel their faces cool with the spray of water when they are about a hundred meters away from the waterfall.
Not only in the rainy season but also in the dry season, the waterfall still has a lot of water, according to forest rangers. From a height of about 50m high, water pours down to form a clear and cool lake of about 500m2 wide. Mossy cliffs and drooping tree roots on the two sides of the waterfall look like an ancient wall.
Age-old flowing water has turned rock formations in this area into different strange shapes that can satisfy the imaginationof those who have once been to Khe Ria waterfall.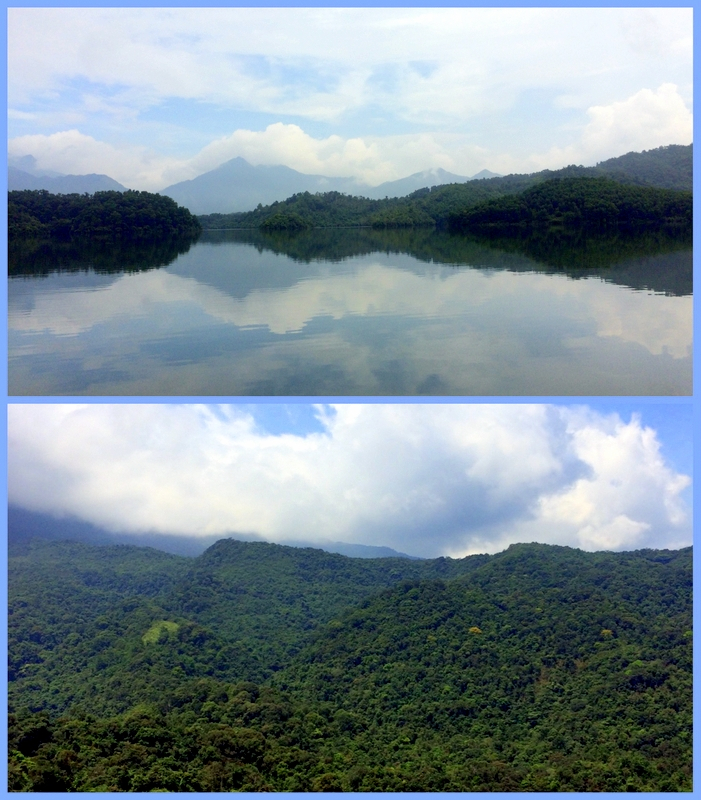 Around the top of the waterfall lies a natural forest system which include many types of trees such as bamboo, fillings, brooches, figs, etc. They are interspersed with colorful flowers like flowers, peonies, forest bananas, forest star fruit, etc.
The climate here seems really moderate. It is still as cool as autumn even during hot summer. The fog spreads everywhere in the early morning like the scene tourists often see in Lao Cai province's famous Sapa.
Research has currently been done at Khe Ria waterfall by the authorities to turn the waterfall area into an attraction in the future.
Dong Son- Ky Thuong Nature Reserve is located in Dong Son, Dong Lam and Ky Thuong communes, Hoanh Bo district, Quang Ninh province . It lies on a mountain ridge, which runs from west to east. The natural vegetation here comprises lowland evergreen forest and lower montane evergreen forest. It also supports viable populations of few mammal and bird species of conservation importance.
By Anh Vu