Sun, 10th Dec 2023 14:17 (GMT +7)
Summer OCOP Quang Ninh Fair attracted over 55 thousand visits
Thursday, 04/05/2023 | 11:20:45 [GMT +7]
A
A
The Summer OCOP (One Commune - One Product) Trade Fair 2023, held at the Quang Ninh Exhibition of Planning and Expo Center in Ha Long city between April 28 and May 3, attracted over 55 thousand visits and earned about VND 17.4 billion.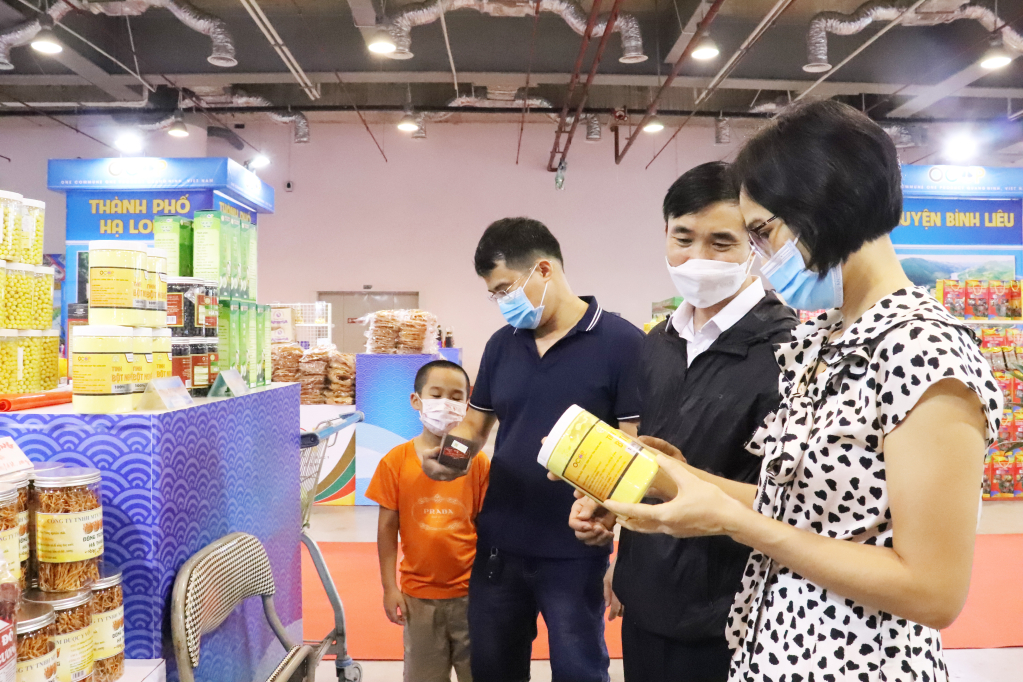 The six-day fair  included 370 standard kiosks which displayed and sold thousands of typical products made in the province, namely Tien Yen chicken, Mong Cai Mong Cai sausage, Dam Ha grilled pork leg, Quang Yen spring rolls, Hoanh Bo guava, Van Don seafood, etc. as well as a variety of agricultural goods produced in other provinces and cities nationalwide.

There were also booths showcasing products of craft villages and ornamental plants, and a cuisine corner selling street foods, beverages, and dishes made by local restaurants.
All of the OCOP products are certified to ensure food safety and hygiene, with clear origins and have confirmed their position in the domestic market.  
Having been launched since October, 2013, the "Quang Ninh province - One commune, one specific product" program aims to develop and promote traditional products which has a competitive advantage, contributing to restructuring the economy in urban Quang Ninh and satisfying the criteria on "economy and organizational form of production", one of national criteria for building a new countryside.
The policy of the province in the development of OCOP products is also to pay special attention to the quality factor with the promotion of potential advantages and also the culture, production customs, and habits of the local people.
By Minh Duc