Fri, 24th Mar 2023 07:34 (GMT +7)
Spiritual tourism sites attracted plenty of tourists last weekend
Monday, 27/02/2023 | 15:11:40 [GMT +7]
A
A
A variety of pagodas, temples and other spiritual tourism sites in Quang Ninh saw the overwhelm influx of tourists last weekend.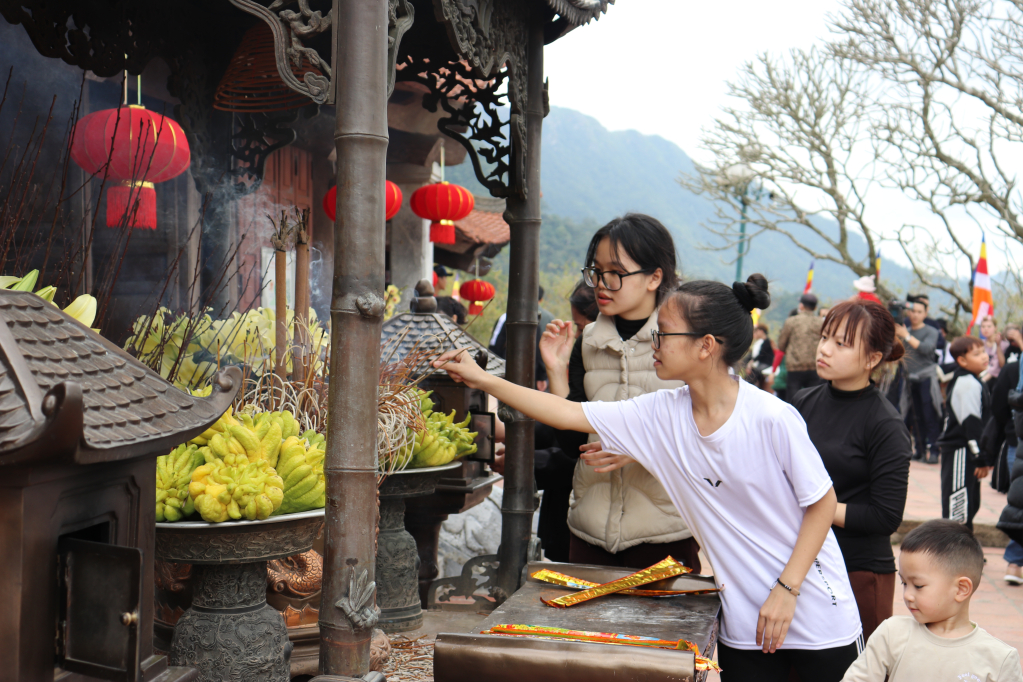 Some spiritual attractions seeing a sharp increase in the number of tourists include the Complex of Yen Tu Monuments and Landscapes (over 20,000 tourist arrival), Cam Pha city's Cua Ong temple (nearly 20,000 tourist arrivals), Dong Trieu town's Tran Dynasty relic site (nearly 3,000 tourist arrival), Ha Long city's Loi Am pagoda (about 1,500 tourist arrivals), etc.
Quang Ninh has more than 600 cultural heritages, including communal houses, pagodas, temples, shrines, scenic spots, heritage sites, and natural wonders of the world. 
Besides the Yen Tu Buddhist relics, which has become too popular to travelers, travel firms have also begun organizing tours to other sites which witness the historical events of the nation.

These include the historical relics of the Tran dynasty in Dong Trieu district, the Bach Dang River area, the place where a historic battle took place in 938. The Vietnamese forces led by Ngo Quyen defeated the invading forces of the Southern Han state of China, putting and end to the centuries-long Chinese imperial domination in Vietnam.

Tourists can also be led to the Cua Ong Temple in Cam Pha district, Tra Co communal house in Mong Cai, Cai Bau Temple in Van Don. The time of tourists staying at the tourist sites tends to be prolonged. Travelers tend to spend as much time on visiting the spiritual relics as the time on relaxing on the Ha Long Bay.
By Hoang Quynh