Sun, 10th Dec 2023 15:20 (GMT +7)
Quang Ninh targets to turn into international tourism center
Wednesday, 27/09/2023 | 15:48:47 [GMT +7]
A
A
Under the newly-approved planning for the 2021-2030 period and vision to 2050, Quang Ninh province targets to become an international tourism and maritime economic center and a gateway in the northern economic region and the country as a whole by 2030.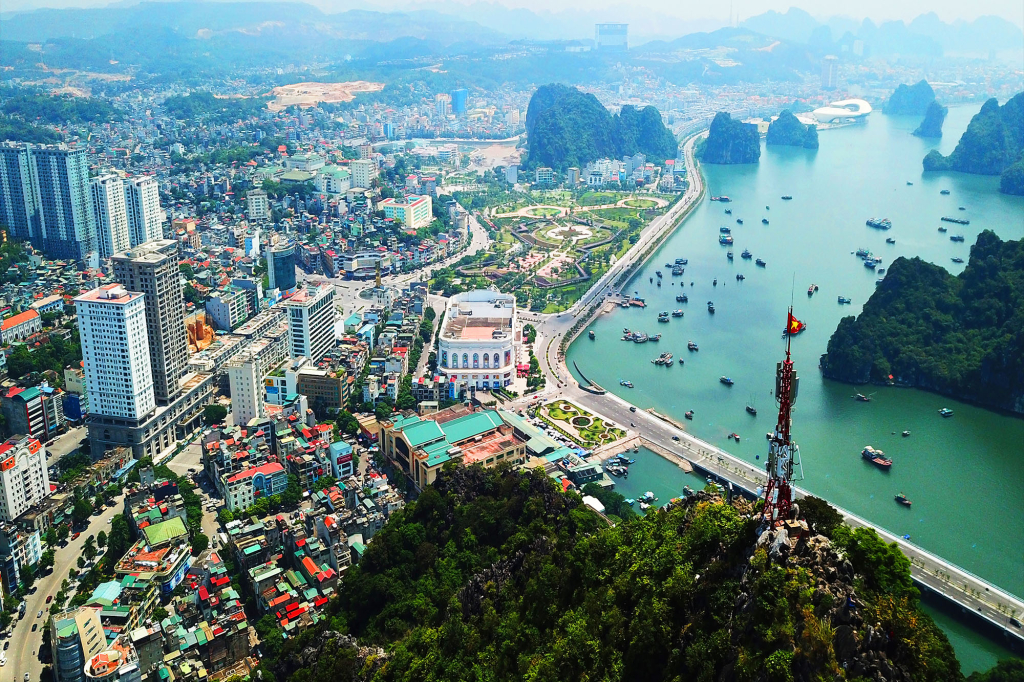 Accordingly, Quang Ninh strives for an average gross regional domestic product (GRDP) growth of 10 percent per year and a GRDP per capita of US$19,000-20,000 in the 2021-2030 period.
By 2025, the locality targets to welcome 25 million arrivals, including 8 million foreigners and the tourism sector's growth will achieve 6 percent per year. 
The population growth rate will reach 1.9 percent per year in the 2021-2030 phase and the locality will have a population of 2.64 million people by 2030. 
Quang Ninh targets to become one of the five leading localities in terms of human development index. 
The province aims to develop environmentally-friendly energy industry, maintain its status as an energy center of the nation and gradually transit to the development of clean energy and renewable energy. 
The province has defined a number of breakthrough measures for its development. These include the development of a healthy living ecosystem with outstanding support and encouragement policies to attract talent, develop high-quality human resources, and transform the structure of labour and employment. It also includes rapidly increasing the scale and quality of training within the population.
At the same time, the locality will build industrial parks and economic zones at suitable locations that are large enough with full infrastructure to attract investment in the processing, manufacturing and electronic manufacturing industries using green and renewable energy, etc.
By QMG Reporters