Thu, 5th Oct 2023 01:54 (GMT +7)
Quang Ninh Media Group won A prize of 17th National Press Awards
Thursday, 22/06/2023 | 09:38:39 [GMT +7]
A
A
On June 21, the 17th National Press Awards 2022 were presented at a ceremony in the capital city of Hanoi , the Vietnam Revolutionary Press Day. Quang Ninh province's Media Group achieved an A prize.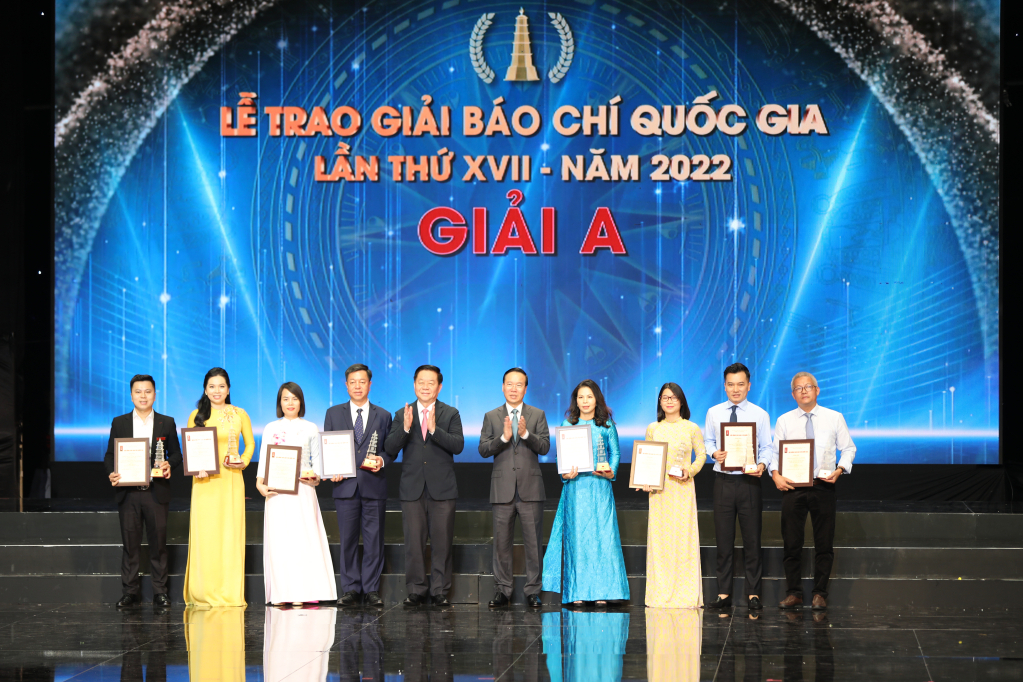 National Press Awards is the noblest award honouring outstanding press works and journalists each year.
According to the organizing board, 124 best journalism works were selected for the 2021 National Press Awards. The entries promptly covered Vietnam's major political events in 2022.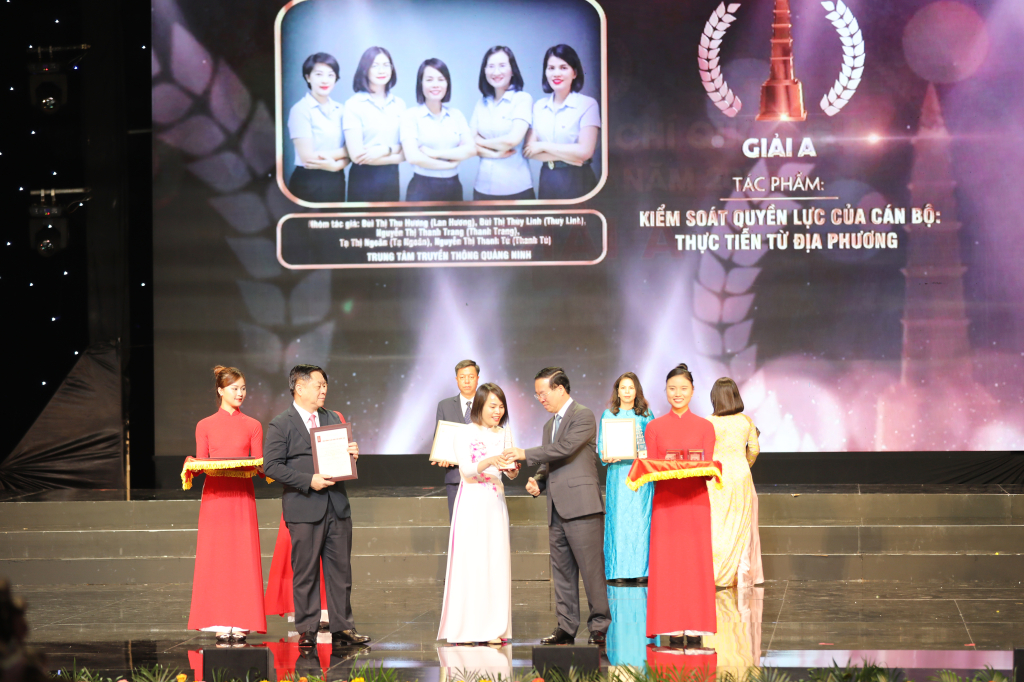 The judging panel said the entries fully and profoundly reflected the political, socio-economic and cultural affairs, defence, security and foreign relations of the country last year. Many works have shown in-depth analysis, critical perspectives, and positive social impact, displaying professionalism, attractiveness, and the spirit of modern journalism.
This year, the National Press Awards presented eight A, 24 B, 46 C and 45 consolation prizes.
Quang Ninh province's Media Group won one A prize for an outstanding work done by a group of excellent journalists including Bui Thi Thu Huong, Bui Thi Thuy Linh, Nguyen Thi Thanh Trang, Ta Thi Ngoan, and Nguyen Thi Thanh Tu.
By Do Phuong