Wed, 4th Oct 2023 13:03 (GMT +7)
Quang Ninh conference highlights cooperation in shrimp industry
Monday, 11/09/2023 | 14:16:13 [GMT +7]
A
A
The National Agricultural Extension Centre (NAEC) and Quang Ninh Province jointly held a conference on September 9 to review the model of linkage and cooperation in the shrimp farming industry.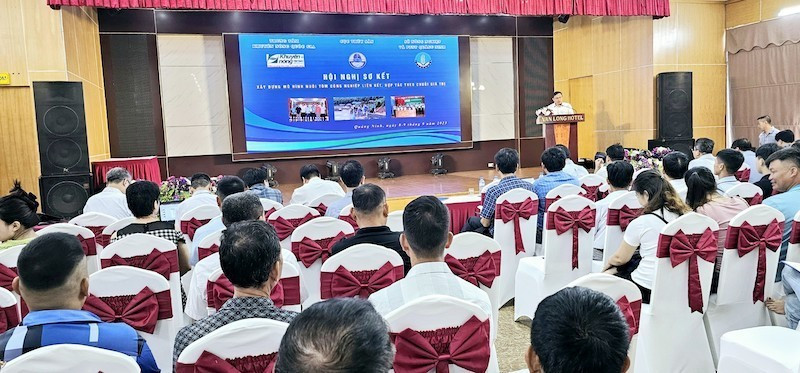 According to Nhu Van Can, Deputy Director of the Department of Fisheries, the conference was an opportunity for managers, scientists, enterprises and cooperatives to share information, build sustainable links and address difficulties facing the shrimp industry.
It was also a forum to discuss appropriate measures to develop more effective linkages and cooperation.
Vietnam produced 674,000 tonnes of shrimp in the first eight months of 2023, and exported 2.22 billion worth of shrimp during the period, according to the NAEC.
Ngo Tat Thang, Deputy Director of the Quang Ninh Department of Agriculture and Rural Development, stated that Vietnam's shrimp farming costs remain higher than other countries in the region due to high feed prices and increased fuel costs for equipment in operation and transport.
Furthermore, inappropriate technology has made output disproportionate to the farming scale.
At the conference, enterprises and cooperatives made presentations on the application of science and technology and cooperation in brackish water shrimp farming to enhance the industry's value chain.
To enhance the effectiveness of cooperation in shrimp farming, localities should organise small farms into cooperatives to create large-scale farming areas and establish connections with suppliers of input materials and product distributors, thereby reducing intermediary processes.
Source: Nhan Dan