Fri, 22nd Sep 2023 09:19 (GMT +7)
Party Secretary Nguyen Xuan Ky congratulated QMG on the occasion of Vietnam Revolutionary Press Day
Wednesday, 21/06/2023 | 17:17:11 [GMT +7]
A
A
On the occasion of the 98th anniversary of the Vietnam Revolutionary Press Day (June 21, 1925 - 2023), Secretary of the Provincial Party Committee cum Chairman of the Provincial People's Council, Nguyen Xuan Ky, visited Quang Ninh Media Group (QMG) to express his congratulations this morning.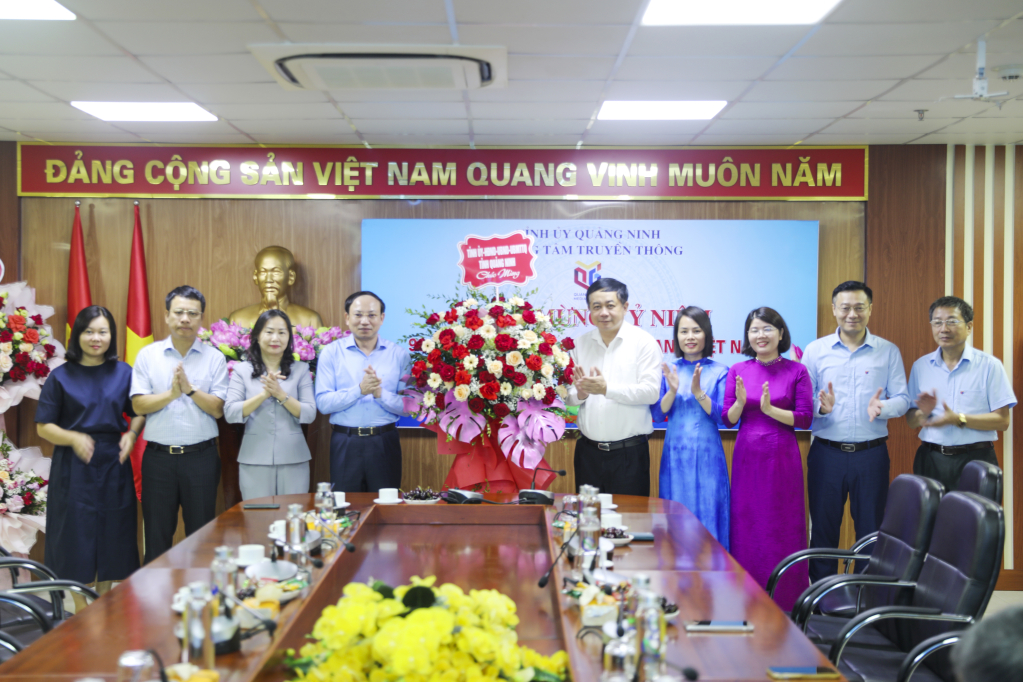 As reported by the QMG Director cum Editor - in- chef Mai Vu Tuan, Quang Ninh press has tried its best to fulfill the role as a sharp communication tool to popularise policies effectively, an efficient means of social supervision and criticism, and a broad social forum to enable the people to exercise their right to democracy and their role of social mastery, supervision and criticism.

After five years of establishment, QMG has become a multi-media agency that provides various forms of news services, ranging from printed newspapers, radio, television, online newspapers, multimedia services, and books.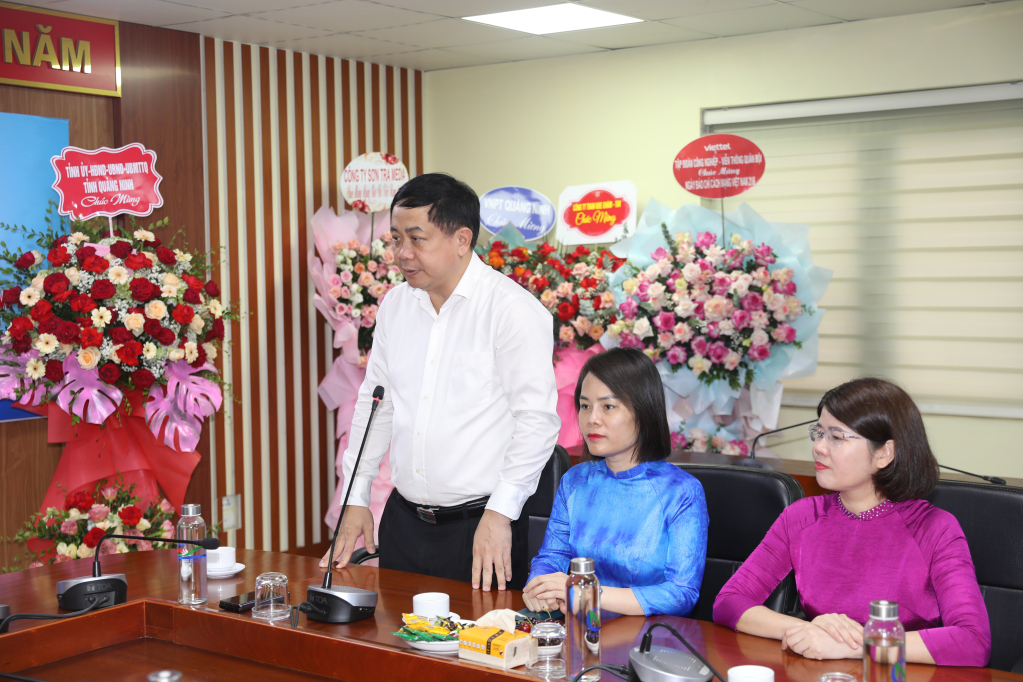 Its reporters, journalists and technical staff have received diverse awards of different levels from provinal to national ones.
Provincial Party Secretary Nguyen Xuan Ky lauded QMG for effectively acting as a bridge between the Party, the State and the people, guiding and motivating the people to follow the Party and State's guidelines and policies.
He asked QMG to maintain and uphold its pioneering and key role in communication work, working as a sharp ideological weapon of the Party and State in any stage of the province and the country.
The agency needs to continue fueling even stronger aspirations, resilience and determination in every citizen and business, encouraging and motivating the spirit of innovation, contributing to successfully achieving the socio-economic development goals this year.
By Do Phuong