Thu, 23rd Mar 2023 17:26 (GMT +7)
Ngoa Van Spring Festival 2023 opens
Tuesday, 31/01/2023 | 10:31:31 [GMT +7]
A
A
The Ngoa Van spring festival officially opened in Dong Trieu town on January 30 (the 9th day of the first lunar month).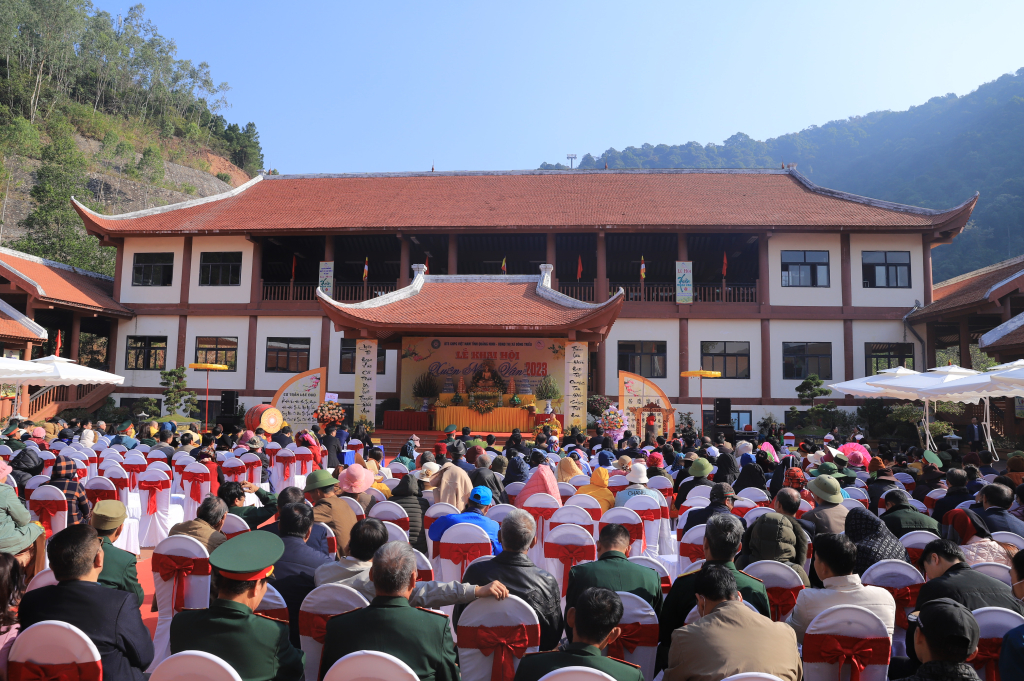 After three years of being suspended due to Covid-19, the Ngoa Van Spring Festival 2023 opened in Dong Trieu town on January 30 and will run for about three months.
The opening ceremony involved a ritual to pray for national peace and prosperity and an incense offering ceremony in gratitude for the merits of Buddha Emperor Tran Nhan Tong and other predecessors.
The event also included cultural and sports activities taking place before the opening day, namely a cycling tournament, "cheo" singing performances, etc...
The festival has created an opportunity for a variety of Buddhist monks, nuns and followers across Vietnam to make a pilgrimage to the national relic site since the opening day.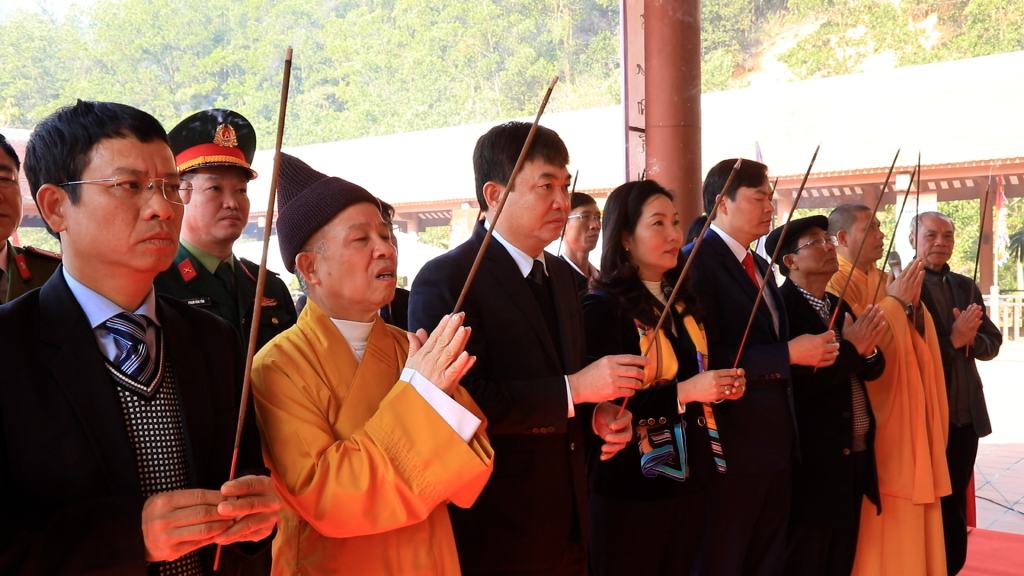 Ngoa Van Pagoda means "Pagoda in the Clouds". At an altitude of 600 metres above sea level, the pagoda has a beautiful landscape, leaning against the cloud-covered Ngoa Van peak. This is where King-Monk Tran Nhan Tong, the third king of the Tran dynasty and the founder of Truc Lam Zen Monastery, attained Nirvana.
Its surreal scenery makes this sacred place a perfect destination for those who want to find inner peace and pray for a happy and peaceful year.
As one of 14 historical relic sites of the Tran Dynasty (1225-1400), the pagoda was approved by the Government as a special National Heritage in 2014.  It has also been developed as one of 14 tourism destinations in Quang Ninh to meet the demand for the spiritual tourism of monks and pilgrims across the country.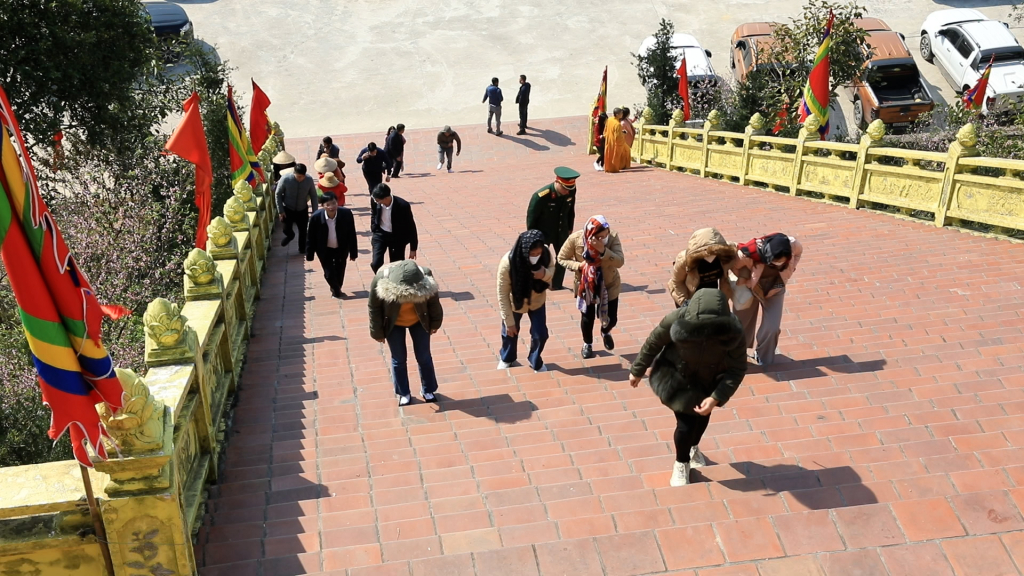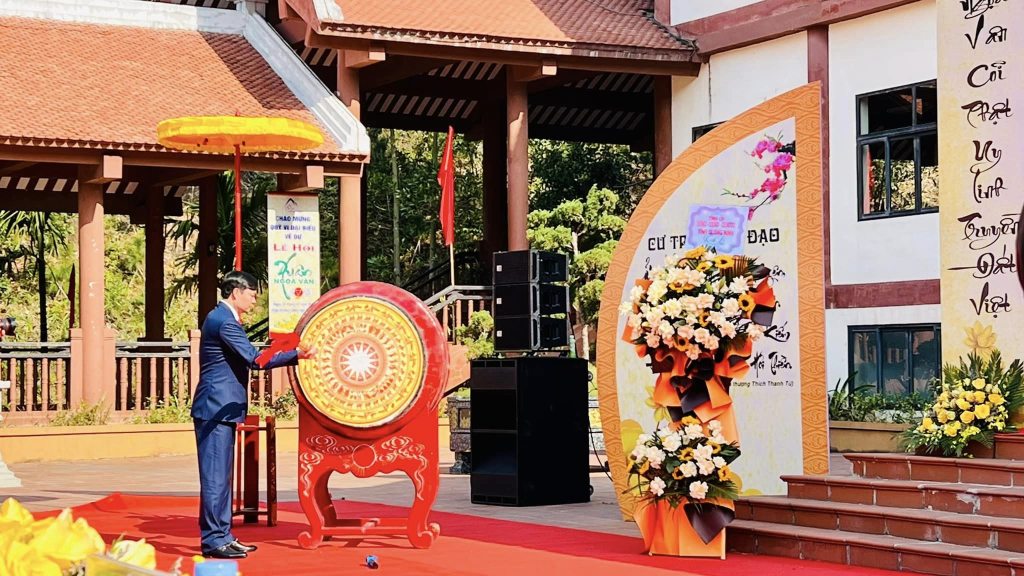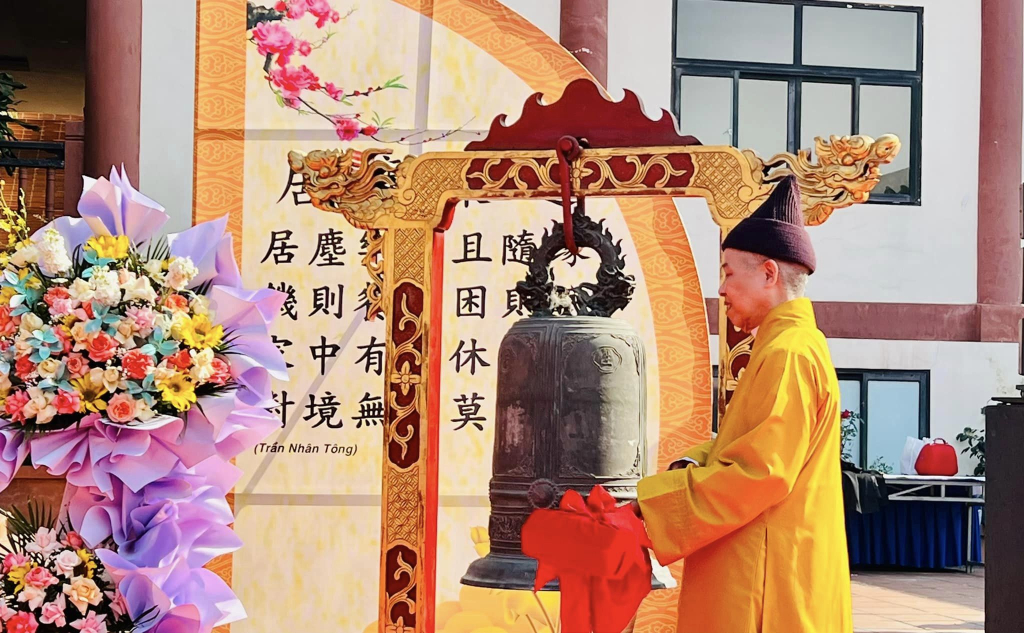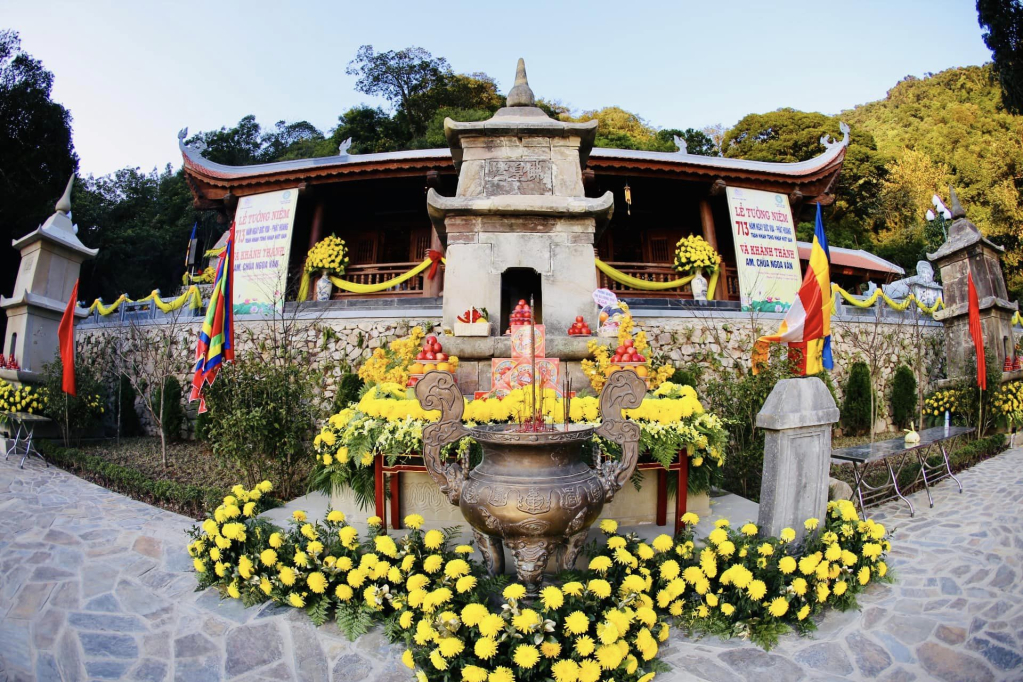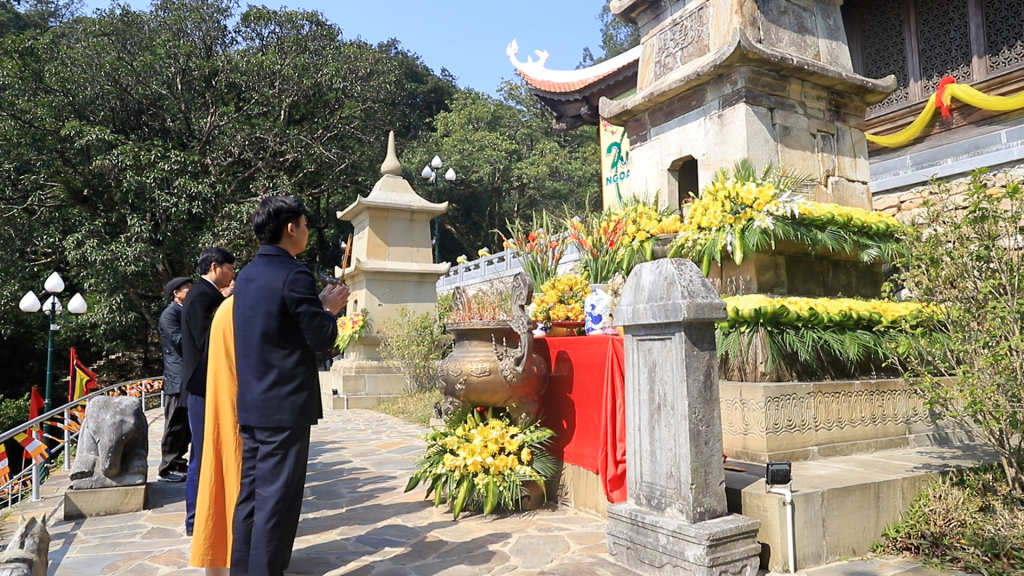 By Xuan Hoa