Wed, 29th Nov 2023 16:46 (GMT +7)
NA Standing Committee: land pricing must be transparent
Friday, 12/05/2023 | 14:23:54 [GMT +7]
A
A
Deputy Prime Minister and Minister of Natural Resources and Environment Tran Hong Ha presented the Government's proposal on the draft Land Law (revised) at the 23rd session of the National Assembly (NA) Standing Committee in Hanoi on May 11.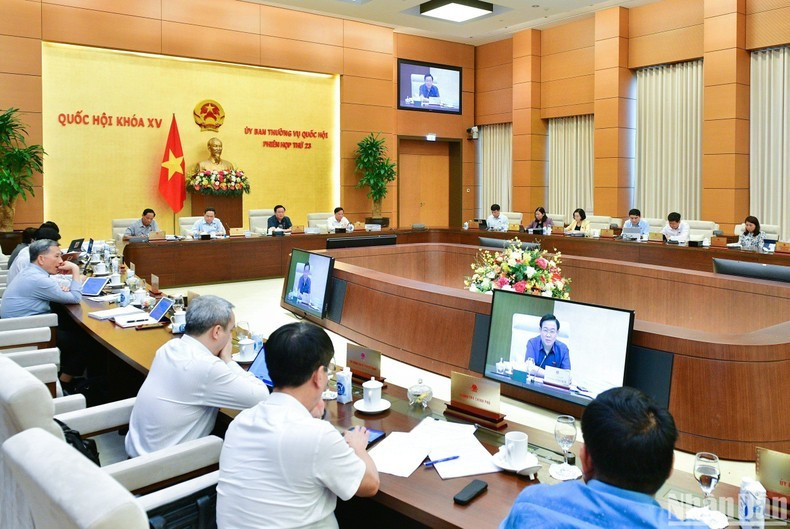 The draft law clearly defines principles and methods in land evaluation, and adds regulations on land evaluation consultation, the official emphasised.
It continues to stipulate that land price lists must be issued annually to ensure that land prices match market rules, while adding regulations on extending the use of the current land price lists until the end of 2025, giving localities time to build and issue new ones in line with the new rules.
The draft also amends regulations on state budget revenues sourced from land, and supplements cases that are subject to the exemption and reduction of land-use fees and land lease.
The Government's proposal noted that land evaluation must ensure objectivity, publicity and transparency.
Speaking at the working session, Chairman of the NA's Economic Committee Vu Hong Thanh asked the Government to report on the roadmap to review and sum up the enforcement of laws on land use tax to the NA, and look back on legal regulations relating to land evaluation steps.
Some members of the committee - the assessing agency of the draft law – shared the view that the document needs to contain clear and detailed regulations on land evaluation methods, Thanh said.
Le Quang Huy, head of the NA's Committee on Science, Technology and Environment, said the proposal should mention the response to public feedback publicly and transparently.
Source: Nhan Dan