Fri, 8th Dec 2023 09:06 (GMT +7)
Many traditional festivals open nationwide
Wednesday, 03/05/2023 | 09:23:53 [GMT +7]
A
A
Many festivals opened across the county on April 29, promising to bring interesting experiences to tourists.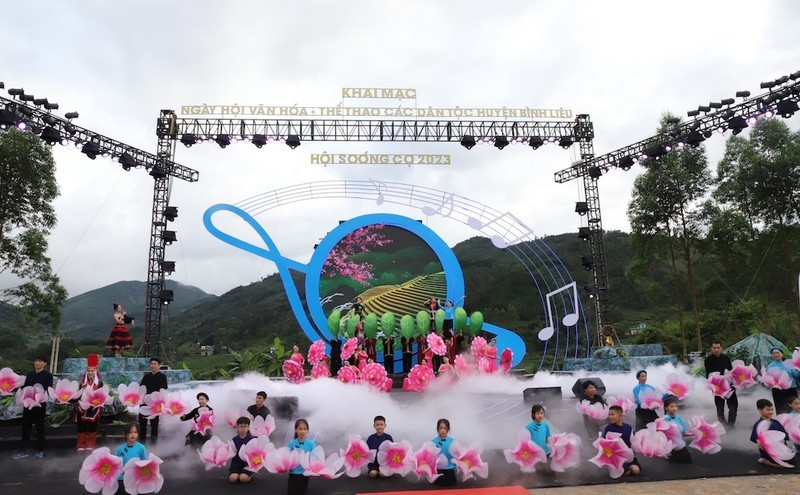 A festival, honouring the ethnic traditional cultures of the border district of Binh Lieu, in the northern province of Quang Ninh, opened on April 29.
Speaking at the opening ceremony, Vice Chairman of the Binh Lieu District People's Committee Hoang Ngoc Ngo affirmed the area as a mountainous and border district with cultural interference between ethnic minorities who have been living together for a long time, the district has always paid attention to preserving, restoring, and promoting the values of traditional cultural identities of the ethnic groups.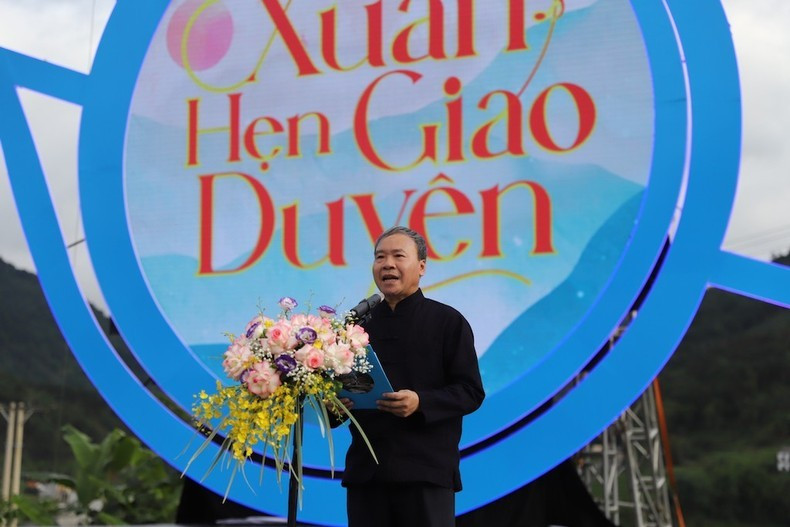 The highlight of this year's festival is the Binh Lieu culinary space for the first time held with the participation of a system of restaurants, hotels, and homestays in 6 communes and Binh Lieu Town.
The culinary space is designed with 24 stalls displaying OCOP products, unique products of Binh Lieu District along with traditional and modern dishes.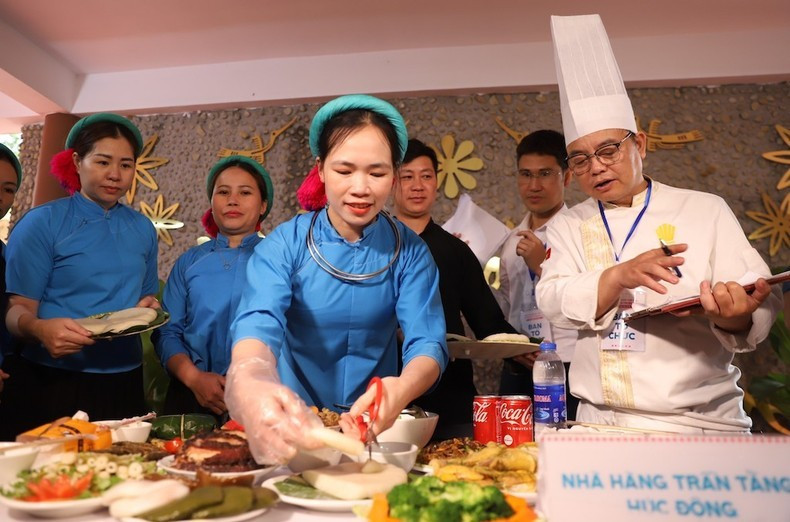 Held by the Cultural and Sports Festival of Ethnic Minorities in Binh Lieu District, Soong Co Festival 2023 is an opportunity to honor the good traditional cultural values of the ethnic groups, to introduce and promote the land and its people, and to promote tourism development in the district.
The Festival contributes to raising awareness and responsibilities of all levels, branches, and ethnic minorities in preserving and promoting good traditional cultural identities, and actively contributing to building cultural life and basic infrastructure, and gradually improving and enhancing the cultural and spiritual lives of ethnic minorities in Binh Lieu District.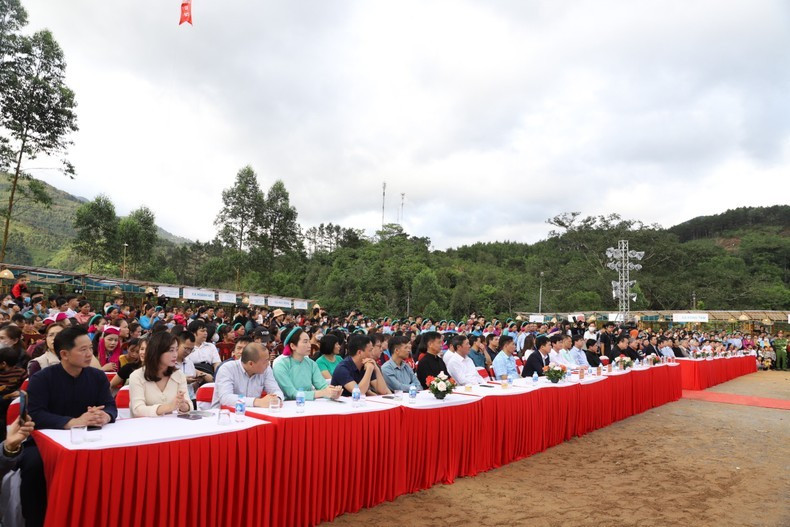 In addition, the Soong Co singing festival by the San Chi ethnic people in Huc Dong Commune takes place between April 29 and May 7.
Soong Co is a type of folk singing genre performed between two groups of men and women, or in mixed groups.
The ethnic San Chi people sing Soong Co whenever and wherever they want, particularly at happy events such as during the New Year celebrations, weddings, and housewarming ceremonies. They sing to make friends, to profess their love, and to exchange experiences.
Binh Lieu's traditional festival will take place from April 29 to May 22.
* The Tien La Temple Festival also commenced on April 29 in the northern province of Thai Binh.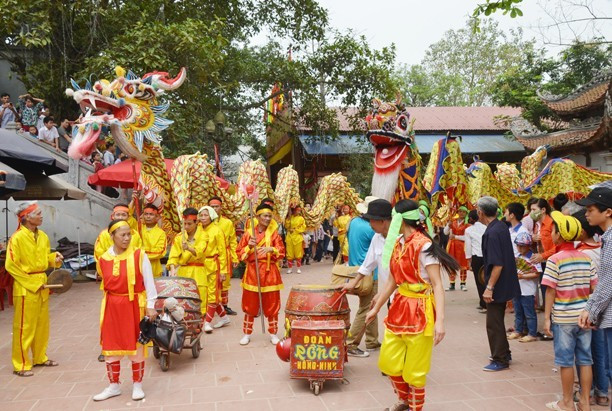 Tien La Temple was recognised a national historical and cultural site in 1986. The temple, located in Hung Ha District, is dedicated to Vu Thi Thuc, a female general who fought the Han Chinese invaders under the leadership of the two Trung Sisters nearly 2,000 years ago.
The festival lasts for seven days, with a wide range of activities including the water procession and chau van singing performances as well as folk games such as wrestling, cock fighting and tug-of-war.
* On the evening of April 29, Vietnam Sea and Island Folklore Festival officially opened, with the presence of Vice President Vo Thi Anh Xuan.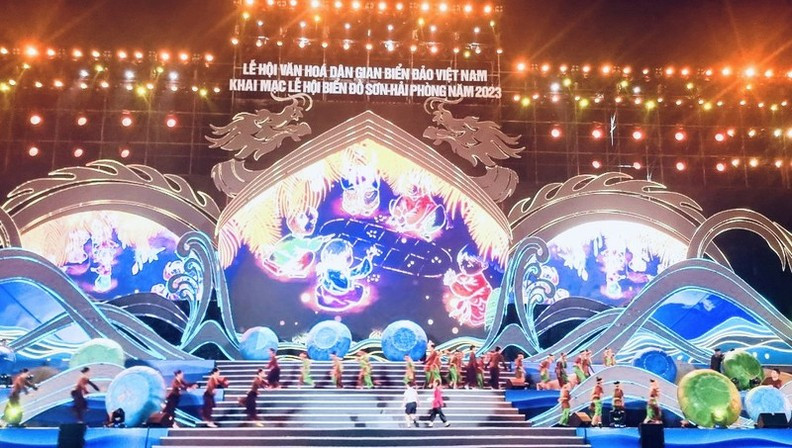 Addressing the opening ceremony, the Vice President affirmed that the first Vietnam Sea and Island Folklore Festival held in Hai Phong is a meaningful starting point for an annual event with profound cultural values, aiming to introduce, honour, and promote the values of coastal folklore to a large number of people both at home and abroad.
The festival also aims to honour and preserve the coastal folklore values and stimulate domestic and international tourism towards economic development and the improvement of the spiritual lives of fishermen and soldiers in charge of seas and islands.
Among various exciting and unique cultural, sports and scientific activities, the highlight is an art performance in Do Son District, with elaborate performances in ideas, arts, and stages.
Notably, there is a colourful firework display as a special spiritual experience for Do Son's locals and Hai Phong citizens in general.
The locals and visitors have the chance to admire the competitions of sea and island folk games, including dragon boat racing (with the participation of six teams from Hai Phong, Quang Ninh, Nam Dinh, Khanh Hoa, Nghe An, and Ho Chi Minh City), beach volleyball (with six teams from Hai Phong, Kien Giang, Can Tho, Da Nang, Khanh Hoa, and Ca Mau), and tug of war (with six teams from Hai Phong, Quang Ninh, Nam Dinh, Khanh Hoa, Nghe An, and Ho Chi Minh City).
Source: Nhan Dan