Sun, 10th Dec 2023 14:29 (GMT +7)
Incense offering held to commemorate Heroes and Martyrs
Friday, 03/02/2023 | 11:35:51 [GMT +7]
A
A
On the occasion of the 93rd founding anniversary of the Communist Party of Vietnam (CPV), the provincial delegation led by Secretary of the Provincial Party Committee, Nguyen Xuan Ky, came to lay wreaths and offer incense at at Ha Long city's Monument to Heroes and Martyrs and the Monument of Comrade Vu Van Hieu, the first Secretary of the Hon Gai mines.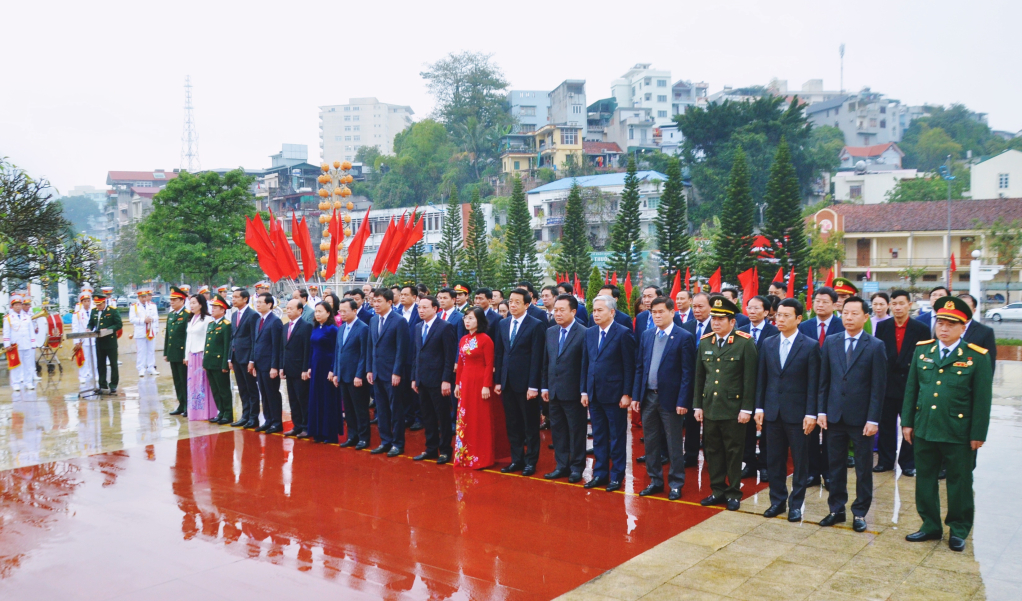 93 years ago today, the Communist Party of Việt Nam was founded by late President Ho Chi Minh. The significant historic event is the result of the flexible, clever application of Marxism-Leninism with Việt Nam's patriotic and labour movements by the leader, who believed Vietnam must follow the proletarian revolution path to gain national independence.
Our Party's 90-year-plus journey has always been difficult but extremely glorious. The Vietnamese revolution's periods have been marked by our Party's significant achievements in leading our people to build the country's fortune, of which the closely-knit relationship between the Party and the people is key.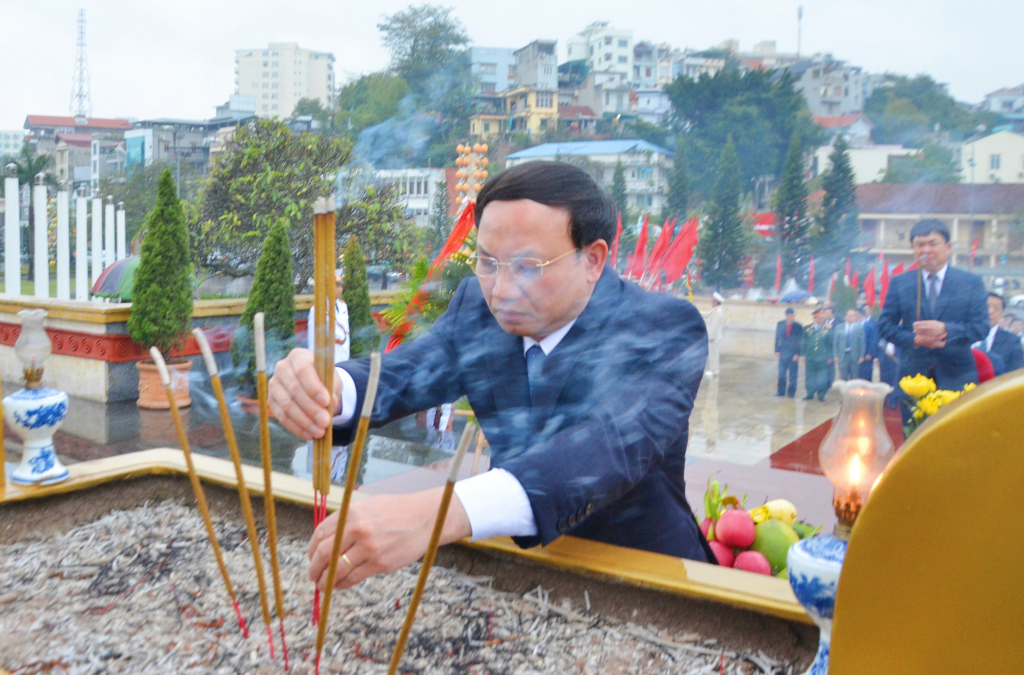 In a dignified atmosphere, on behalf of the Party Committee, government, armed forces and people across the province, the provincial delegation respectfully offered incense, laid wreaths in memory of heroes and martyrs and commemorated the first Secretary of the Special Party Committee of Quang Ninh Mining Zone, Vu Van Hieu, who devoted his life to the revolutionary cause of national liberation.
The revolutionary lives of all national heroes and martyrs will forever be a shining example that the people of all ethnic groups in the province Quang Ninh learns and follows.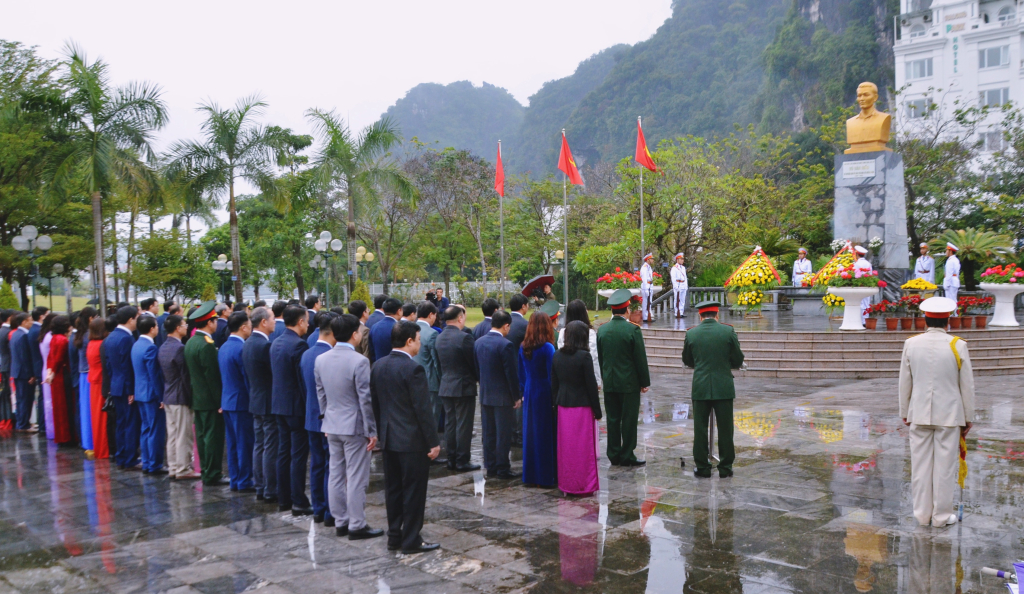 The provincial leaders commit to uphold the tradition of "Discipline - Solidarity", successfully carry out the assigned political tasks and firmly protect the sovereignty and sovereign rights of the country's borders, sea and islands as well as maintain social security and safety, contributing to turning Quang Ninh into a richer, more beautiful and more civilized province.
By Nguyen Thanh