Sun, 10th Dec 2023 14:54 (GMT +7)
Halong squid pies - the unique taste of Quang Ninh sea
Thursday, 11/05/2023 | 11:35:03 [GMT +7]
A
A
As one of the top favorite dishes that not merely local residents but also every traveller should try, Halong squid pies (cha muc) has long been renowned for their alluring savour and distinctive taste.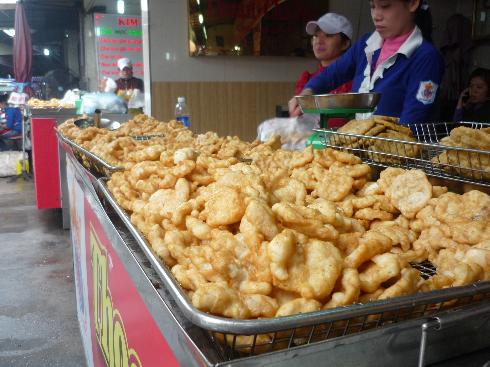 The uniqueness of Halong squid pies stems from the speacial features of their main ingredients - squids of around 2kg each. Only these squids caught in Ha Long Bay area can allow the production of this speciality with a exceptional sweet-scented taste. 
Normally, these squids are ground by hand in an ink paste after being seasoned with pepper and fish sauce, the pasta then is formed into a flat, round shape. After that, these patties are deep fried until they turn into an attractive yellow. 
Some hand-pounding squid pies production companies in Ha Long City reveal that there is no need for any additives, but yellow-flower sticky rice powder which can make Halong squid pies become more fragrant and prevent them from being friable.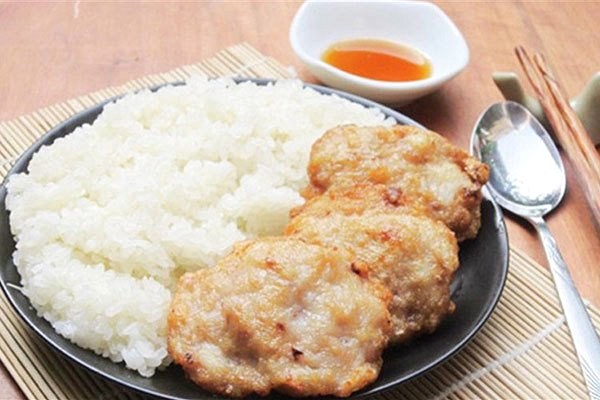 The frying process must be adjusted to the fire accordingly, and only experienced fryers are able to produce a pie with correct colour and aroma.
The flavour of Ha Long squid paste is distinguished from those made in other localities thanks to its crunchy, chewy texture and fragrant aroma.
The best way to enjoy fried squid pies is to eat with sticky rice or steamed rice rolls. The combination of the newly harvested plain rice and fried squid pies' unique flavor is a great way to indulge in the world of sea food cuisine.
A kilogram of this speciality is priced at around VND 400,000, or even higher in case more special ingredients are required.
By Ha Phong