Fri, 8th Dec 2023 10:53 (GMT +7)
Ha Long Bay listed among 10 most beautiful destinations in Asia
Wednesday, 12/04/2023 | 11:36:36 [GMT +7]
A
A
The world heritage site of Ha Long Bay has recently been selected in the list of top ten favorite tourist destinations in Asia by a Canadian tourism website, the Travel.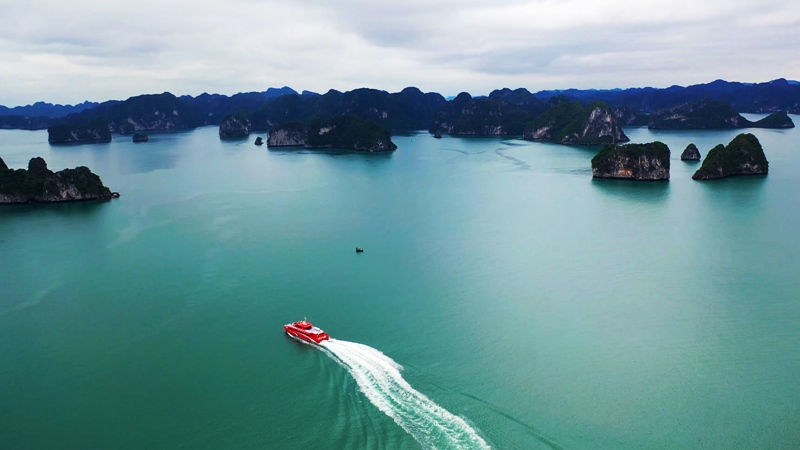 The magazine described that Ha Long Bay is famous for its limestone karsts and islets of various sizes that rise above jade-green waters.
It hailed that while boat tours offer a quick glimpse of Ha Long Bay, the mystical beauty of the bay extends far beyond its karsts and islets.
The article suggested visitors staying in the nearby city can kayak through the serene lagoon, explore the network of caves hidden under the islets, rock climb over the hanging karsts, or soak in the quiet way of life at one of the many fishing villages floating deep inside the bay.
Rounding off the top 10 best places as selected by The Travel included Atauro Island (East Timor), Bagan (Myanmar), Nusa Islands (Indonesia) Champasak (Laos), Taman Negara (Malaysia), Kyoto (Japan), Paro (Bhutan), Kerala (India) and Batanes (Philippines).
The core area of Ha Long Bay was recognised twice by UNESCO as a World Natural Heritage site in 1994 and 2000, with global special values of geology. On November 12, 2011, Ha Long Bay, was announced by New Open World Organisation, as one of seven new natural wonders of the world.
The local authorities have focused on developing sea and island tourism products in parallel with effectively protecting the environment in Ha Long Bay.
By Phuong Loan