Sun, 10th Dec 2023 14:10 (GMT +7)
Government to offer more lifebuoy to enterprises
Tuesday, 31/01/2023 | 16:00:18 [GMT +7]
A
A
With domestic production gradually bouncing back, the government is fueling enterprises' performance with new policies in a bid to achieve its desired economic growth.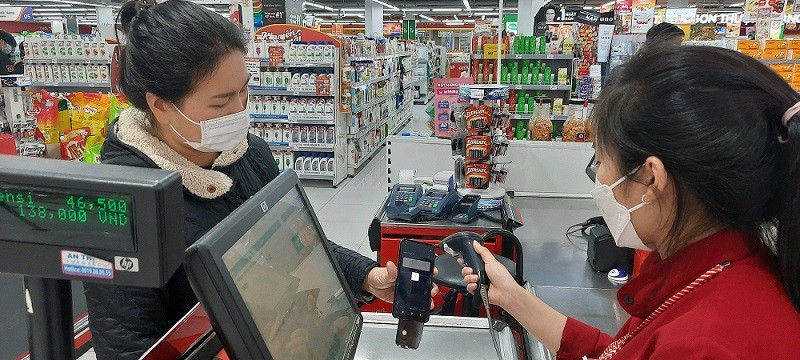 On January 30, the government enacted Resolution No.07/NQ-CP on reducing land and water surface rentals for 2022 for those affected by the COVID-19 pandemic.
Accordingly, there is a 30% decrease in land and water surface rentals of 2022 for organisations, units, enterprises, households, and individuals that are directly leasing land from the state under a decision or contract or certificate on land use rights ownership of houses and other land-attached assets of authorised state agencies in the form of land rental with annual payment.
The Ministry of Finance shall submit to the prime minister for enactment of a decision on the reduction of land and water surface rentals.
This is just among many solutions of the government offered to the business community and people in order to help them out of difficulties.
Under the government's Resolution No.01/NQ-CP dated January 6, 2023 on the key tasks and solutions for the implementation of socioeconomic development plan, state budget estimates, improvement of the business environment, and enhancement of the national competitiveness, the government ordered the implementation of many more measures to support enterprise and investors.
"The government will focus on solving difficulties and supporting enterprises to restore production and business, while putting large-scale important industrial projects into operation in order to increase production capacity; and expanding and diversifying import and export markets," Resolution 01 stated. "The government will synchronously implement solutions to stabilise production, ensure the balance between supply and demand of basic and essential goods such as gasoline, electricity, coal, and fertiliser."
In 2023, the government will also improve management capacity and efficiency of credit institutions; in which, efforts are to be made to continue to encourage credit institutions to reduce costs, stabilise lending interest rates so as to support enterprises to recover and develop production and business.
The government will also focus on directing credit institutions to increase transparency in operations, overcome the situation of share ownership that exceeds the permissible limit, and review, handle, and prevent cross-ownership and illegal lending under the law.
In this year, the government will also "improve the quality of business support services, especially for small and medium enterprises, while focusing on providing consultation and training for businesses in terms of corporate restructuring, finance, human resources, markets, risk management, digital transformation, and participation in sustainable value chains," read Resolution 01.
In need of bigger assistance
Recently, National Assembly (NA) deputy Nguyen Nhu So from Phu Tho province recommended that the NA and the government need to promulgate more policies to support businesses in 2023. It is because many enterprises are facing massive difficulties, and new solutions will help the economy grow 6.5% in 2023.
In 2022, the number of businesses with halted operations reached 73,800 - up 34.3% on-year. Furthermore, the number of those with halted operations and waiting for dissolution hit 50,800 – up 5.5%; while the number of those having completing dissolution procedures touched 18,600 – up 11.2%. On average, each month saw 11,900 enterprises withdrawing from the market.
"Thus businesses are in critical need for more support. It is necessary to concentrate on obliterating institutional obstructions, especially the operation of the public sector and asset rights including intellectual property rights (IPR) and administrative quality, with a view to bettering the economy's competitiveness and increasing the confidence of the public and enterprises," So said. "It is also necessary to change the mindset of institutional reform in a manner in which businesses are regarded as a partner instead of as a managed entity. In addition, businesses' assets and IPR have to be protected, because no investors want to pour money into places where their assets and IPR fail to be protected."
Meanwhile, many NA deputies like Nguyen Minh Tam from Quang Binh province underscores the imperative need for the government to accelerate the deployment of Decree No.31/2022/ND-CP on interest rate support from the state budget for loans of businesses, cooperatives, and business households. According to this decree, these entities are entitled to enjoy a 2% rate of interest subsidies for their loans.
Statistics show that this 2% lending rate support package implemented via the commercial bank system has seen a very low disbursement rate – at about 700,000 USD out of 697 million USD allocated to 2022. The total value of this package is as much as 1.74 billion USD for 2022-2023.
"Many reasons can be cited for such slow disbursement. For example, there is a condition that to obtain such 2% support, the customer is required to show off its recovery capacity, which remains relative vague," said NA deputy Nguyen Hai Dung representing Nam Dinh province. "Many customers said they can pay debts but cannot affirm that they have an ability of recovery, especially in the context that their production costs and USD have increased, in addition to uncertainties in the global market. Thus, this requirement needs to be removed as soon as possible to make it easy for businesses to benefit from this 2% lending rate support package."
According to the General Statistics Office, although Vietnam's index for industrial production (IIP) in 2022 is estimated to climb at a relatively high level of 7.8% year-on-year, a close look at the situation demonstrates that the year-on-year IIP tends to decrease, at 6.8% in Q1, 9.8% in Q2, and 10.9% in Q3, but plunge to merely 3% in Q4, according to the General Statistics Office (GSO).
"The IIP for Q4 has been ascribed to a fall in businesses' orders and a rise in input costs as well as shortages of materials," said GSO general director Nguyen Thi Huong. "The IIP in Q4 tends to slow down, with an added value estimated to increase only 3.6% on-year, lower than that of 7.16% in Q1, 9.51% in Q2, and 11.06% in Q3.
The IIP has witnessed an year-on-year reduction over the past four months. After hit a peak of 15.6% in August, it started to decrease to 13% in September, 6.3% in October, and 5.3% in November before falling down to only 0.2% in December. In January when the Tet holiday took place, the IIP went down by 14.6% mong-on-month and 8% year-on-year.
"In addition to achievements reaped, the industrial production tends to decrease and the situation is expected to continue in the coming time. In 2023, the economy will continue to be challenged by difficulties, especially when it remains quite open to the world's economy," Huong said.
The Vietnamese economy's GDP was valued at as much as 409 billion USD last year when total export-import turnover reached 732.5 billion USD, which was 1.8 times higher than GDP.
Challenges ahead
Meanwhile, the government forecasts that the world situation continues to be very complicated, fast, and difficult to predict.
"Strategic competition among big countries, economic competition, and trade war are expected to become more intense. The military conflict in Ukraine could continue prolonging, and the consequences of the global COVID-19 pandemic still need to be overcome in many coming years," Resolution 01 stated.
"Inflation continued at a high level, and the trend of tightening monetary policy and increasing interest rates still persists in many countries. There is also a global increase in risks of illiquidity, instabilities in finance, currency, public debt, real estate, food security, energy security, and information," the resolution continued. "The global economy tends to slow down, with some countries showing signs of falling into an economic recession."
"In Vietnam, the economy still has opportunities, advantages, and difficulties, challenges that are intertwined, but difficulties and challenges will be bigger. The economy is projected to face big pressures in inflation, exchange rate, and a hike in interest rate. In addition, production and business activities will continue to face many challenges. Vietnam's traditional and large import and export markets have and may continue to be narrowed down."
Source: Nhan Dan