Mon, 4th Dec 2023 10:16 (GMT +7)
Golden tourism route links six destinations of Vietnam, China
Thursday, 30/03/2023 | 16:01:28 [GMT +7]
A
A
A golden tourism route connecting six destinations of Vietnam and China was launched on March 28, expected to help the two countries enhance cross-border tourism links.
The route, called "Two countries – Six destinations", covers Kunming city and Honghe county of China's Yunan province, along with Lao Cai province, Hanoi, Hai Phong city, and Quang Ninh province of Vietnam.
The launch of the route is part of the tourism and cultural cooperation between China and Vietnam. It will provide a good stepping stone for the two countries to bolster cross-border tourism ties on a larger scale.
Hanoi, Lao Cai, Quang Ninh, and Hai Phong view China as the leading source of international tourists. Tourism officials of the four localities agreed to coordinate with Yunan province to hold tourism promotion activities. They also pledged to assist the two sides' businesses to effectively tap into the route as well as others.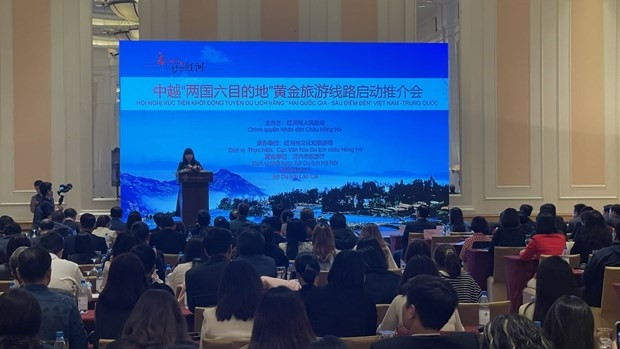 Source: VNA