Wed, 29th Nov 2023 16:18 (GMT +7)
Flower and ornamental tree villages bustling for Tet
Wednesday, 28/12/2022 | 11:22:00 [GMT +7]
A
A
The demand for flowers and ornamental plants has increased when Tet, Vietnam's traditional Lunar New Year, is around the corner. Flower and ornamental villages across the province are preparing for the biggest harvest of the year.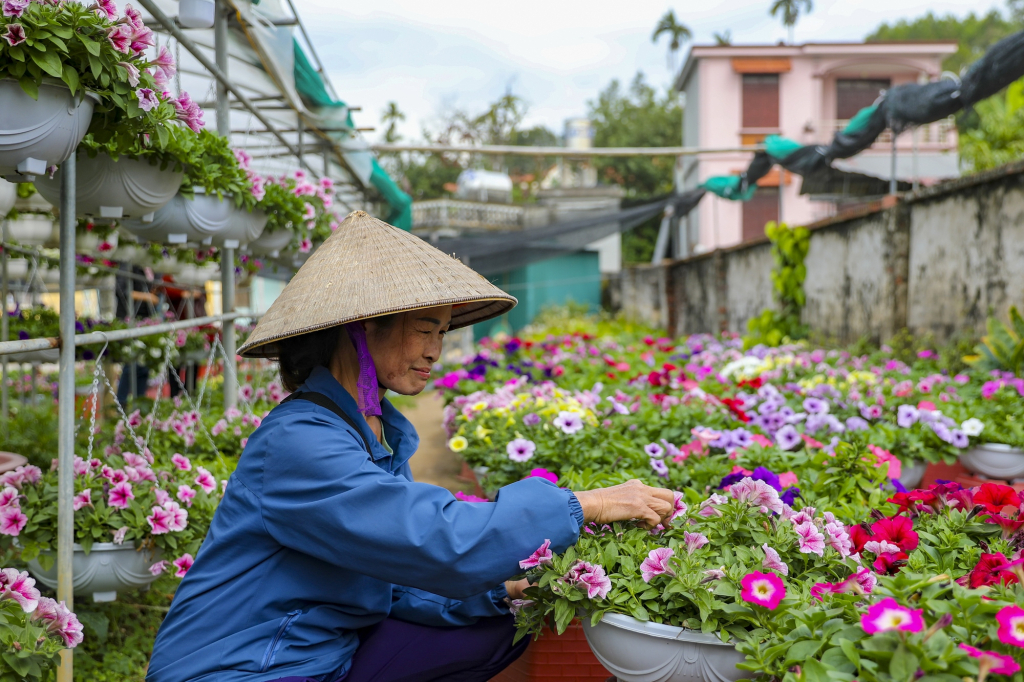 This year, various fancy flower designs and ornamental plants are going to be introduced in the market during Tet thanks to favorable weather and new farming techniques.
Dong Che flower village is located in the center of Ha Long city's Hoanh Bo ward, on the bank of the romantic Troi river. With a tradition of more than 50 years of growing flowers, this place has for many years become a familiar place for tourists from all over the province to buy flowers and ornamental plants to decorate their homes on Tet holiday. 
From about mid-November of a lunar year, this flower village of then witnesses the flow of people and vehicles on the nearly 2km long route along the flower fields.
According to the Economic Department of Ha Long City, there are about 116 hectares of flowers planted to serve Tet, mainly in communes and wards such as Hoanh Bo, Le Loi, Viet Hung, Dai Yen, and Quang La. Flower growers in Ha Long have recently applied modern techniques into their farrming acitivities, thereby growing the yields of crops as well as the quality of flowers and plants.
Growers in other localities in the province are also rushing to prepare for the largest flower season.  Typically, in Dong Trieu town, one of the major producing areas of traditional flowers and ornamental plants, peach, kumquat, ornamental pomelo and some flowers such as lily, dandelion, etc. are ready to meet the market demand.
Flowers and ornamental plants have become the main source of income for many people, especially on the occasion of Tet and spring.
By Phuong Loan