Tue, 6th Jun 2023 06:35 (GMT +7)
EATOF Night 2022: Mongolia's Tuv province receives the flag to host EATOF 18
Thursday, 27/10/2022 | 11:01:00 [GMT +7]
A
A
On October 26, the EATOF Night 2022, an important activity within the framework of the 17th East Asia Inter-Regional Tourism Forum (EATOF) was held in Ha Long city. Mongolia's Tuv province received the hosting flag from Vietnam's Quang Ninh province.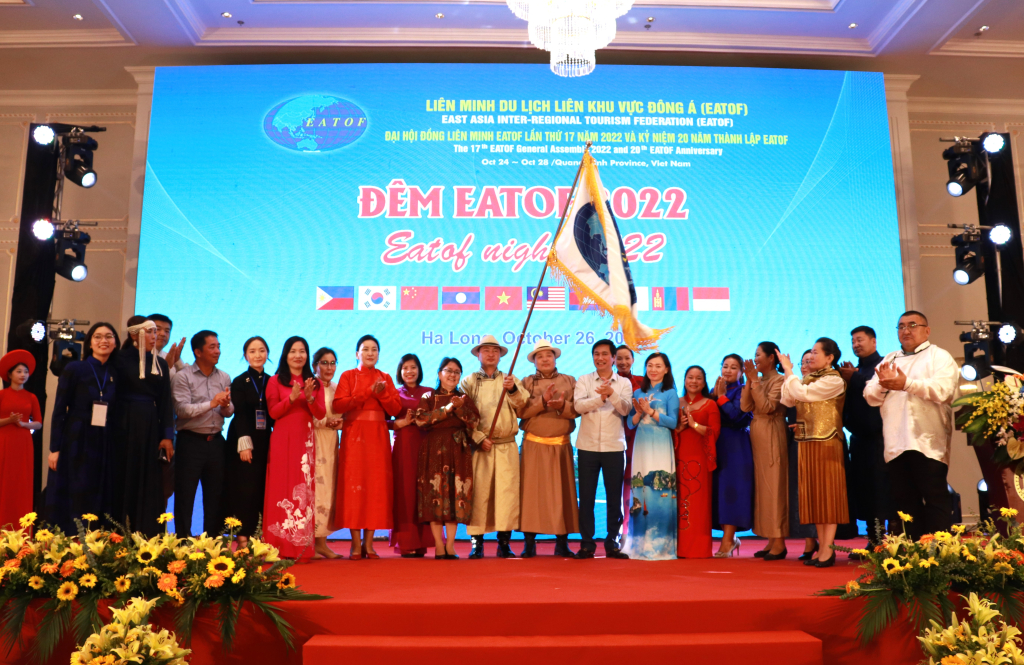 The EATOF 17 in association with EATOF's 20th anniversary with the theme of "Tourism recovery in East Asia in the new normal era" was hosted by Vietnam's Quang Ninh province. The event held following a two-year hiatus caused by the COVID-19 pandemic aims to speed tourism recovery and promote the sustainable development of this sector.
Speaking at the ceremony, Chairman of the Provincial People's Committee Nguyen Tuong Van congratulated the development course of EATOF in the past 20 years and expressed his belief in the prosperous future of the EATOF community.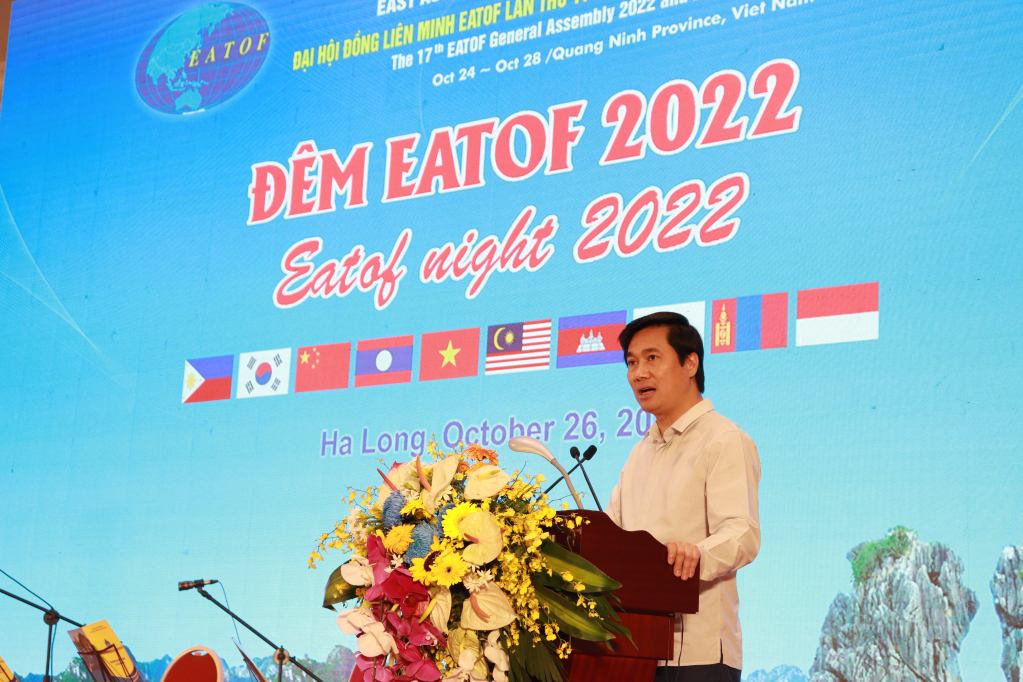 The cooperation will be enormously strengthened among all members for their sustainable development in field of tourism, cultural exchange, investment, etc.
On its development and integration path, Quang Ninh province wishes to continue to receive more support and cooperation from domestic and international friends, he added.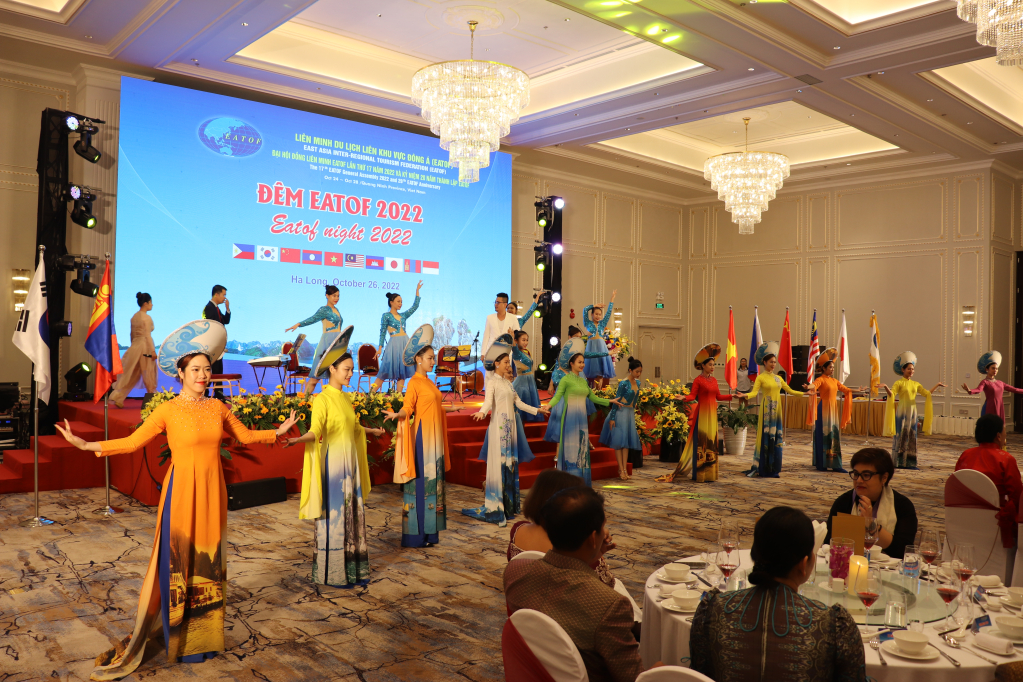 Quang Ninh will also make more efforts to work with the EATOF Secretariat and EATOF member provinces to build the EATOF community towards a bright spot in the community of international tourism organizations in the region and the world.
Representatives of EATOF members also highly appreciated Quang Ninh's thoughtful preparation and believed that member provinces would actively cooperate and develop stronger links after the event.
At the EATOF Night, Quang Ninh province granted the hosting flag to Tuv province, the host member of the 18th East Asia Inter-Regional Tourism Forum. This is a special ceremony which demonstrates the solidarity, unity and succession among EATOF members.
By Hoang Quynh