Sun, 10th Dec 2023 13:41 (GMT +7)
Early heatwave leaves residents hot and bothered, experts warn more to come
Friday, 24/03/2023 | 14:44:52 [GMT +7]
A
A
As the first heat wave arrives early across Việt Nam and more frequent and intense heat is expected this year, there are growing concerns over impacts of the sudden change on health and society.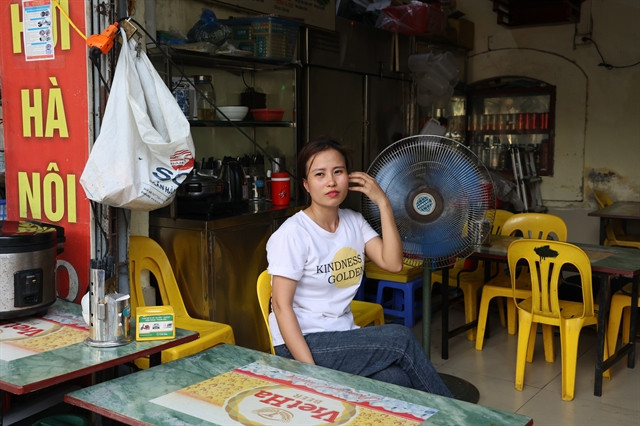 Lê Thị Hà has lived and worked in Hà Nội for more than ten years, but this is the first time she has experienced unusually high temperatures during this time of the year.
Temperatures in the capital neared 36 degrees Celsius in the past two days, a level often seen later during summer. The heat is forecast to continue until the end of this week.
"The weather in Hà Nội now is hotter than the previous years," said Hà, who works as a waitress at a local bia hơi. "Though it's just the second lunar month, the temperature is high, making us feel quite tired."
Localities in central Việt Nam topped 39 degrees Celsius with most of the country approaching 30 degrees, according to the weather forecast. Such high temperatures usually come in the summer.
According to Nguyễn Văn Hưởng, head of the National Centre For Hydro-Meteorological Forecasting's Weather Forecast Department, low-pressure areas and foehn winds have contributed to the early arrival of the heat this year.
"Currently, all northern, central and southern regions are experiencing increasingly high temperatures," Hưởng said.
"It is pretty normal for the southern region to experience heat during this time of the year.
"But for northern and central regions, the heat is arriving earlier compared to other years. The reason is due to the impact of a low-pressure system in the west, coupled with the effects of the foehn wind."
The sudden and drastic change in temperature has left many in the capital perplexed and worried about the impacts on health.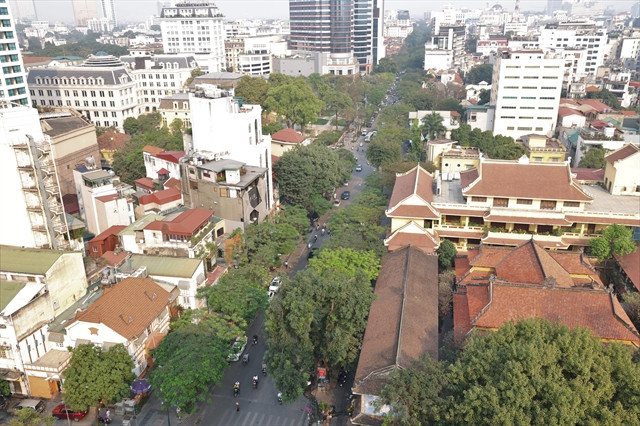 Dương Thị Nội, a 54-year-old resident of Hà Nội, said: "I found the weather strange and unusual. This time of the year should be spring. But this year, the heat came very suddenly.
"Intense sunshine will affect health more or less. However, people can still overcome it."
For Vũ Thị Hằng, the changing weather impacts her plans and preparations for upcoming travel trips.
"It is normally cooler during this time of the year," she said. "For me, weather like this is still very nice."
As an avid traveller, outfits are very important as she is keen on capturing photos to preserve memories.
"My outfit plans change along with the dramatic weather shifts," she said.
The bright sky with sunlight also helps uplift people's moods after the winter, she said, while taking a stroll near Quán Sứ Pagoda in Hà Nội.
Source: Vietnam News