Wed, 4th Oct 2023 14:40 (GMT +7)
Discovering Ngoc Vung Island
Wednesday, 23/08/2023 | 14:36:17 [GMT +7]
A
A
Located in the Southeast of Van Don district, Ngoc Vung island is renowned for not merely exquisite natural landscapes but also a host of historical and cultures values.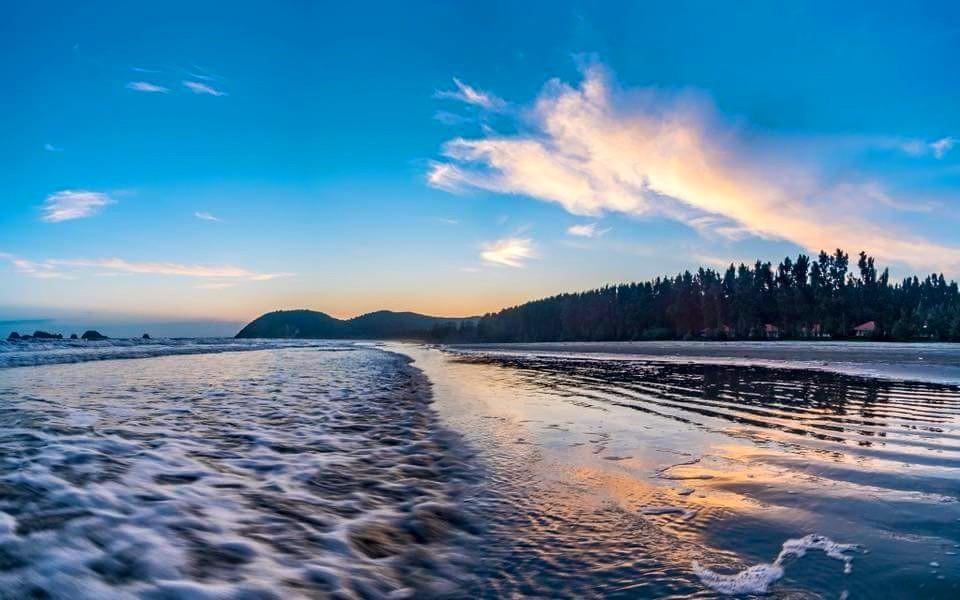 Ngoc Vung Island translates to 'Luminescent Pearl Island' in English. The island earned its name as, according to local tales, a rare and cherished species of pearl was once found in the waters surrounding Ngoc Vung Island. As the tale goes, at one point the number of pearl oysters were so many that the seas were lit up by the light of the pearls. 
The first attraction that cannot be missed is the Uncle Ho memorial site at Binh Hai village where Uncle Ho visited and encouraged the army and people of Ngoc Vung island commune on November 13, 1962. The newly restored relic site has an area of 2,5 hectares with wonderful sceneries of gardens, fish ponds, galleries, etc.About 1km from Uncle Ho memorial site is Ngoc Vung temple and communal house worshiping three generals: Pham Cong Chinh, Pham Thuan Dung and Pham Quy Cong who contributed to defeating the Nguyen enemy on the historic Mang river in 1288. 
The relic recognized as a provincial relic in 2020 has been recently upgraded on a total area of ​​1,2 hectares. This relic site often attracts lots of locals and tourists to visit, worship, and attend annual festivals.Other tourism highlights in Ngoc Vung island include Truong Chinh sand beach, the ancient citadel of the Mac Dynasty, the national flagpole on Ngoc Vung Island, the ancient fishing wharf...
These historical sites and monuments have been selected in the list of protected areas.Nature lovers must feel suprised at the primitive beauty of a system of rocky islands such as Phuong Hoang, Dat Nhat, Ha Mai, and Van Canh islands which embrace great potential for developing marine tourism.
There are many convenient ways to get to Ngoc Vung. Visitors can go from Van Don district's Cai Rong wharf, or Cam Pha city's Vung Duc wharf or, most conveniently, Ha Long city's Hon Gai wharf. 
The best way to explore all that Ngoc Vung has to offer is by bicycle. Visitors can cycle around the crescent-shaped island in no time at all and view the local way of living. For those who wish to stay the night, there are some hotels for them to choose from.Residents of Ngoc Vung live mainly by fishing and pearl farming.
By Ha Phong