Fri, 8th Dec 2023 10:39 (GMT +7)
Developing community-based tourism in Tien Yen
Friday, 02/06/2023 | 16:55:42 [GMT +7]
A
A
Community-based tourism in Tien Yen has drawn more attention from tourists and travel agencies recently. Almost all visitors find it amuzing to be merged into the natural beauty of Pac Sui waterfall or experience the joyful astmosphere of Tien Yen ancient streets at night.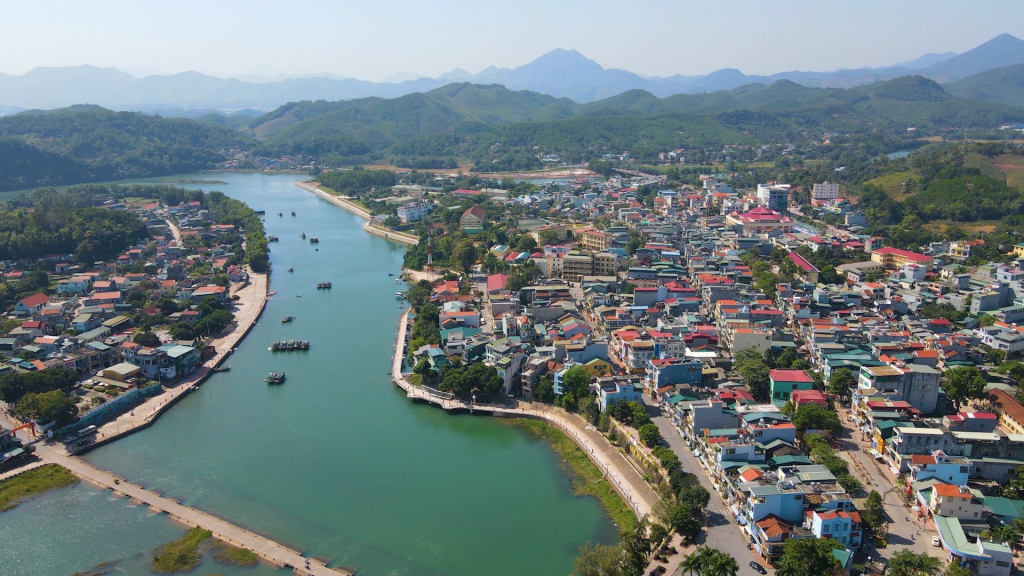 Tien Yen is rich in potential for the development of community-based tourism thanks to its beautifual landscape and cultural values. The district has 35km of coastline with an area of ​​nearly 9,000ha of tidal flats, of which 6,200ha is home to a mangrove ecological system.
Particulary, Dong Rui coastal mangrove forests spanning 3,000 hectares is considered the most beautiful and unspoiled mangrove forests in northern Vietnam. In addition to the mangroves, which are its primary ecosystem, Dong Rui encompasses other ecosystems: estuary, tidal flat, lagoon, lakes and ponds, farms, and residential areas. The sand beach of Mui Long Vang in this area is renowned for its pristine beauty.
Tien Yen is also a land of diverse topography with well-preserved landscapes and ecosystems such as the mangrove forest system stretching along the coast in the communes of Dong Ngu, Dong Hai, Hai Lang and Tien Lang, countless beautiful landscapes namely Dragon Cave (Ha Lau commune), Khe San waterfall, King mountain (Phong Du commune), Nam Vam waterfall, Love hill, Tuyet Tinh Coc lake (Dai Duc commune), Khe Tau lake (Dong Ngu commune), Khe Cat lake (Hai Lang commune), etc.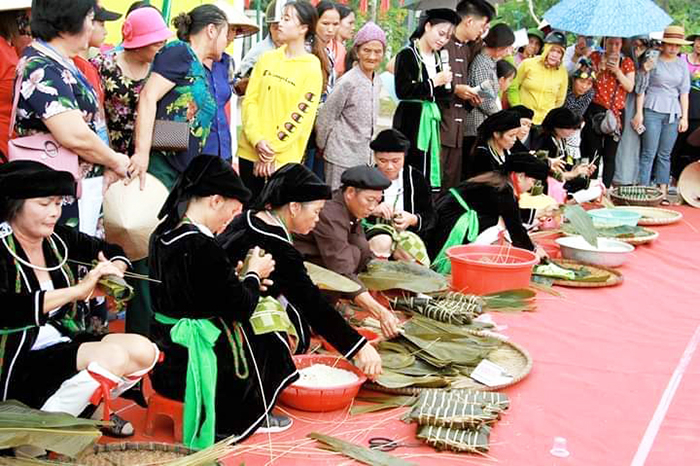 In addition, Tien Yen also has diverse cultural resources featuring unique characteristics of 10 ethnic groups. It is home to 5 historical sites recognized  and ranked at the provincial level (Khe Giao, Road No. 4, Khe Tu, Hon Ngo, and An Long Pagoda),1 tourist route and 5 tourist attractions recognized at the provincial level.
There are also a series of beautiful architectural works and historical relics of great value such as Tien Yen ancient Town, the temple of  Hoang Can (Hai Lang Commune), Quan Am pagoda (Tien Lang Commune), Linh Quang pagoda (Tien Yen town), etc.
Also, a range of traditional festivals developed by ethnic peope communities and passed on from generation to generation include the cultural and sports festivals of San Chi, Tay, San Diu, Dao ethnic groups, the traditional boat racing festival and many other typical events, festivals and competitions. These activities promote the distinct value of the cultural identities of the ethnic groups in the area in particular and the Northeast region of Quang Ninh province in general.
In recent years, the preservation and promotion of the cultural values has been the district's top priority and important task which requires the participation of the entire political system, contributing to enriching the community's cultural life.
By Ha Phong