Wed, 4th Oct 2023 14:39 (GMT +7)
Developing community-based tourism in Binh Lieu
Wednesday, 13/09/2023 | 15:19:39 [GMT +7]
A
A
The moutainous district of Binh Lieu has currently taken the advantage of its cultural and natural potentials and strengths to develop community-based tourism, contributing to the locality's economic, social and cultural development.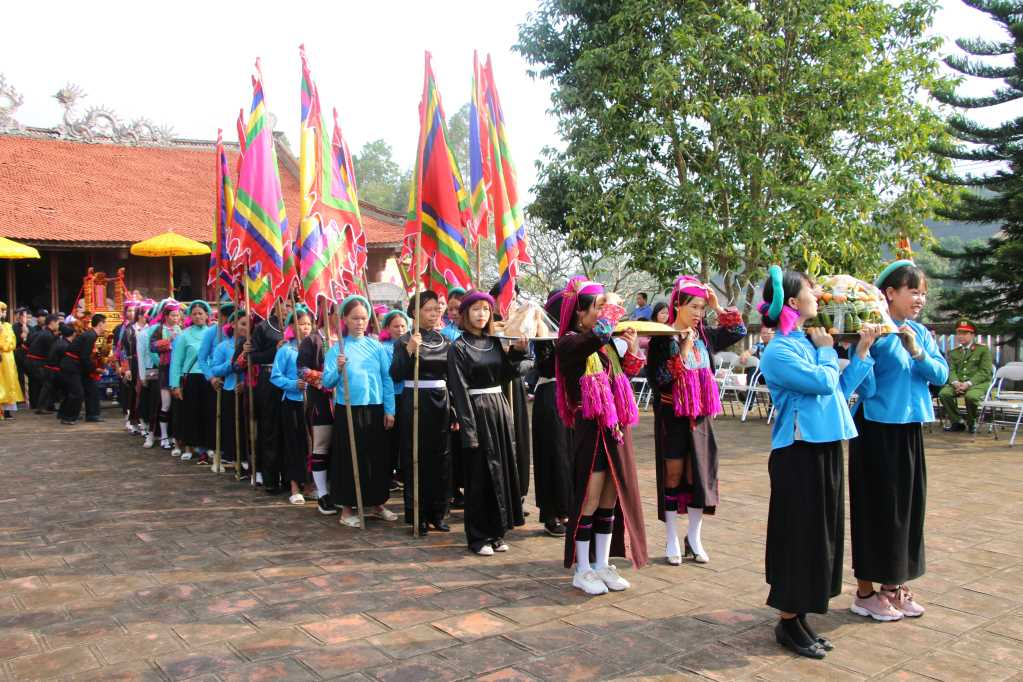 As a borderline mountainous district in the northeast of Quang Ninh, just 120km away from Ha Long City, Binh Lieu shares 43km borders with China, Binh Lieu is greatly endowed by nature with moderate climate and cool weather and fresh air all year round.
Binh Lieu possesses high mountainous terrain with stunning waterfalls such as Khe Van, Khe Tien and Song Mooc. The terraced fields here are called "golden carpets" during the ripe rice season. The immense "heaven" of white reed grass and vast acacia and Ceylon cinnamon forests Binh Lieu have currently regarded as the most mesmerizing views in this district.
With 96% of the population being ethnic minorities, Binh Lieu district is now developing models of preserving cultural values ​​of ethnic groups such as Tay culture village in Dong Thanh (Hoanh Mo commune), cultural villages of the Dao people in Na Nhai (Vo Ngai commune), Song Mooc (Dong Van commune). Also, a range of unique accommodation establishments and community tourist attractions have been constructed.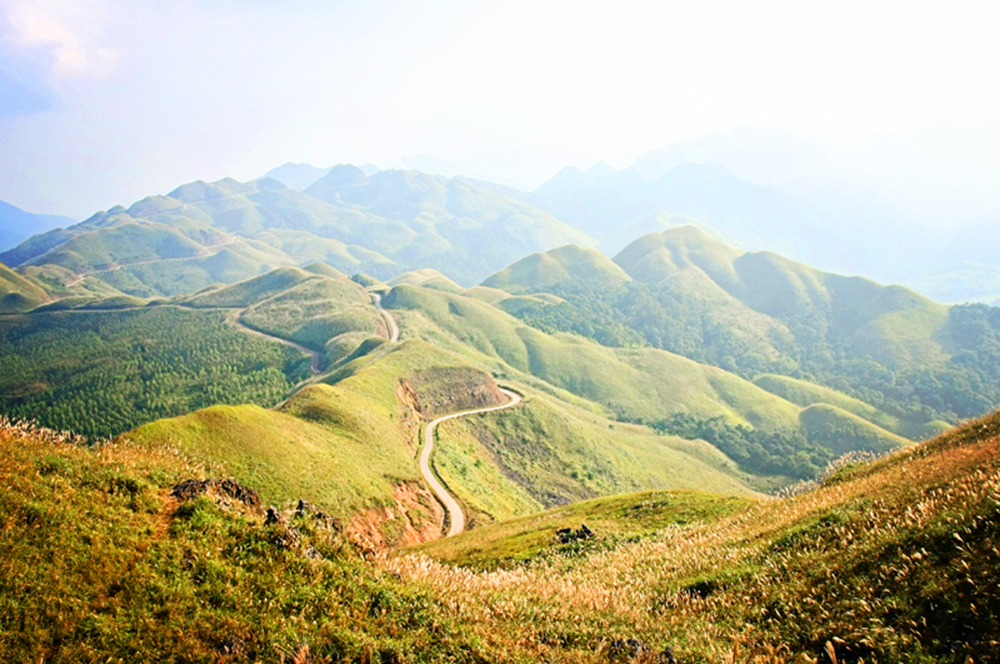 Particularly, Song Mooc House is a well-known homestay at Song Mooc hamlet located at an altitude of more than 1,000 m above sea level and home to the Dao Thanh Phan people. The homestay comprises eight self-contained rooms and a collective area.
In addition, Binh Lieu district develops tourism products based on seven categories to bring interesting experiences to visitors. Therefore, travellers have good chances to experience various community activities of ethnic people.
For example, Binh Lieu flower garden, a strange and attractive tourist product in Cao Son village, Hoanh Mo commune is invested by Binh Lieu Flower Cooperative on an area of 2 hectares. Visitors can immerse themselves in the peaceful and hospitable life of  indigenous people, enjoy the fresh air and the spectacular scenery of mountainous landscape and flowers.
Binh Lieu district has also made an impression on tourists due to its own traditional cultural values. A variety of festival activities and cultural and tourism weeks are organized annually such as Soong Co Singing Festival, Luc Na communal house festival, So flower festival, Golden season festival, etc.  
In order to connect routes and tourist attractions in the area, the district invested in the local infrastructure system such as the border patrol route, the road to the western border marker and 1305 landmark, Luc Ngu - Khe Tien road, Na Ech - Khe Van street, etc. Quang Ninh province also allocated investment into the construction of new road from the district' centre to Huc Dong Commune.
Under the project of socio-economic development in ethnic minority and mountainous areas for 2021-2025 period with orientation to 2030, the project on sustainable community-based tourism development, the night-economy development project for the 2020-2025 period, and the planning to preserve and promote cultural values of localities in Quang Ninh province, Binh Lieu District is one of the localities to be prioritised with allocation of development resources.
By Ta Quan