Fri, 8th Dec 2023 10:35 (GMT +7)
Countries, citizens worldwide honour Uncle Ho's life, revolutionary career
Wednesday, 17/05/2023 | 08:28:31 [GMT +7]
A
A
Philip Fernandez, a member of the Canada-Vietnam Friendship Society (CVFS), has highlighted the life and revolutionary career of President Ho Chi Minh during an interview granted to the Vietnam News Agency on the occasion of the 133rd birth anniversary of the late leader (May 19, 1890 – 2023).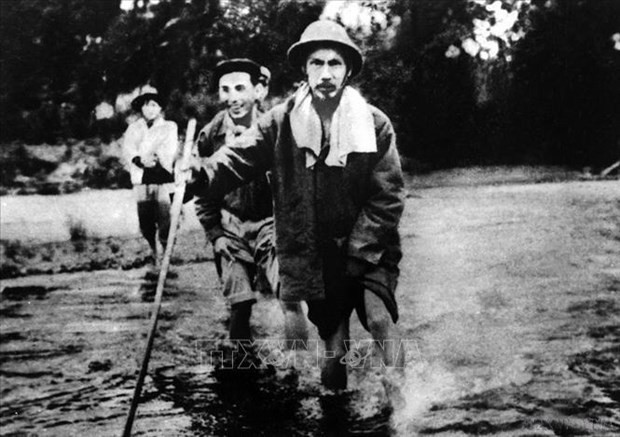 According to Fernandez, UNESCO hounoured late President Ho Chi Minh as one of the great men of humanity, while countries and peoples worldwide also honorured his life and revolutionary career, and these remembrances are great reminders of his greatness.
He emphasised that the CVFS deeply respects President Ho Chi Minh who led the Vietnam in the fight for national liberation, and wrote an indomitable page in the history of human struggle for a world without oppression, exploitation and war.
Vietnam is closely following President Ho Chi Minh's diplomatic policy in international relations and the relationship with Canada in particular, he said.
President Ho Chi Minh's foreign policy is based on the principle of non-interference in internal affairs of other countries; and recognising independence, sovereignty and self-determination of nations, he noted.
The flexible and adaptable foreign policy was based on principles for world peace and social progress, he added.
He showed his pleasure at the closer relations between Vietnam and Canada in recent years, expressing the hope that the trend will be maintained and further developed in the future.
Achieving national independence under the leadership of President Ho Chi Minh and the Communist Party of Vietnam he founded helped the Vietnamese people master and build their own future, he said.
Vietnam also plays an important role in protecting independence and sovereignty of all countries in the United Nations (UN) as well as in the Association of Southeast Asian Nations (ASEAN), Fernandez stressed.
Source: Nhan Dan