Thu, 5th Oct 2023 03:31 (GMT +7)
Cái Chiên Island, peaceful beauty of Quảng Ninh
Friday, 14/07/2023 | 15:28:42 [GMT +7]
A
A
Cái Chiên Island is located in Hải Hà District, Quảng Ninh Province. It is a 2,500ha beautiful small island with hills and beaches.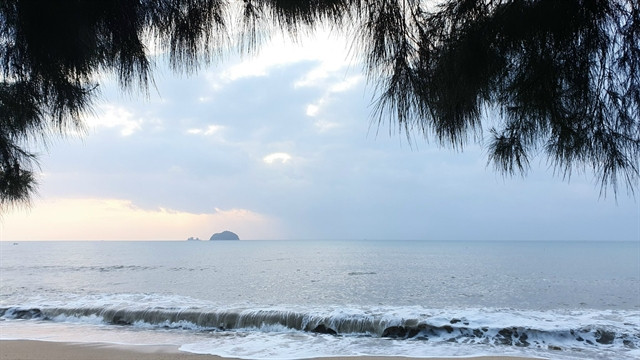 Combining the wild beauty of the forest and the sea, Cái Chiên Island has become an attractive tourist destination this summer.
Cái Chiên Island is located in Quảng Ninh Province. The island, which is about 330km from Hà Nội, covers 2,500ha with hills and beaches.
It is about 15km from the mainland, so tourists have to travel by ferry to get there. The journey will take an average of 20 to 40 minutes based on the means of transport and the weather conditions of that day. The ocean near the island is generally calm, making it easier to traverse.
The scenery here changes with the seasons, with each showing its own beauty. In the summer, off the sides of the roads winding around the island are green rice fields, and lush hills with fancy forest flowers, creating a breathtaking array of colors all over the island.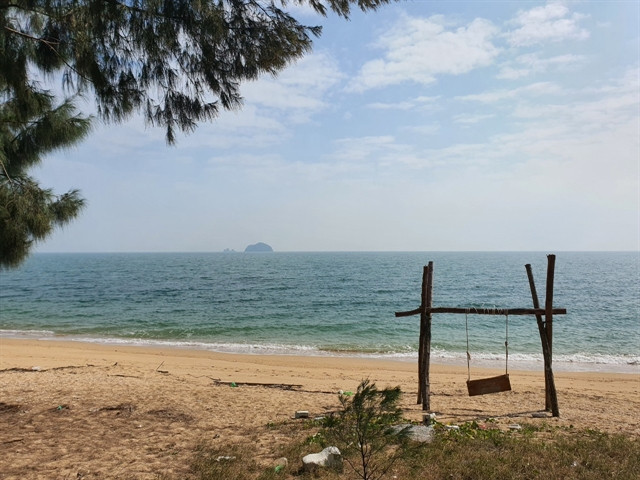 There are just 100 households on the island. They mostly live around the harbour, building houses on low land. The rest is unspoiled with sandy beaches and green casuarina forests.
Cái Chiên Island is famous for its beautiful beaches, including Cái Chiên, Vụng Bầu, Vạn Cả and Đầu Rồng.
Đầu Rồng Beach is considered the most beautiful on the island. It's large with casuarina forest flanking it. After swimming, visitors can relax under the shade of the trees, enjoying the salty breeze or walk along the 1km seashore.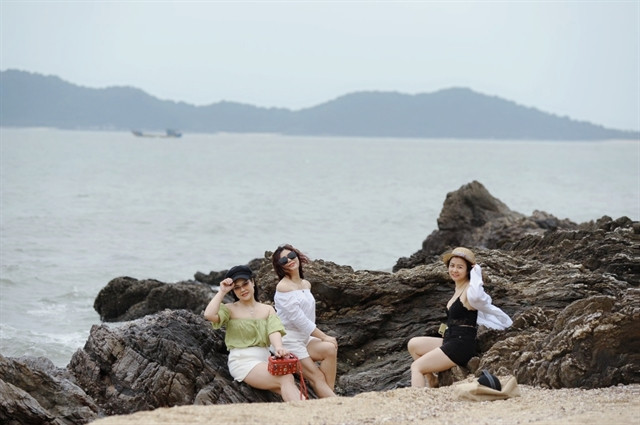 The best spot for swimming on the island is Cái Chiên Beach which also offers resorts, homestays and hotels as well as seafood restaurants and other services.
Only two km from Cái Chiên Beach, Vạn Cả Beach is a quieter place to swim and relax. It is famous for being a beautiful photo spot with countless colourful pebbles and many unique shapes.
In addition, visitors can rent a boat to go to Thoi Xanh Island to enjoy the scenery. Thoi Xanh is another island in Cái Chiên Commune. It is about 3km from Cái Chiên Island by sea, so visitors will have to rent a canoe or a boat to get there.
Thoi Xanh is a pretty and wild island, from here visitors can see other astonishing islands nearby as well, such as Cô Tô, Trụi and Vĩnh Thực.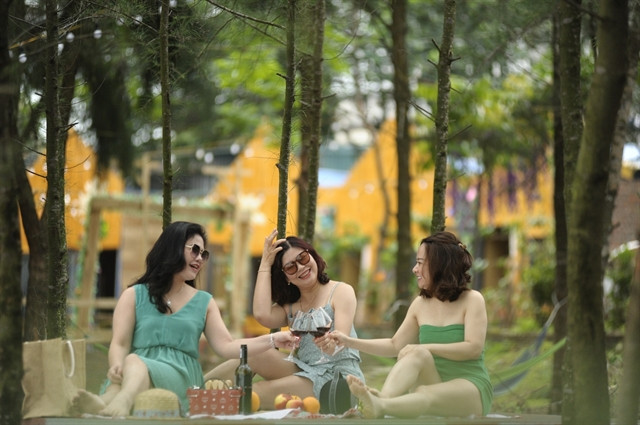 With an area of over 500ha of primaeval forest, Cái Chiên is also home to many species of birds and wild animals. After swimming, you can go to explore the forest.
On the island there are two freshwater lakes that you should also visit. Khe Dầu is a large lake surrounded by green plants and wildlife that creates a poetic and peaceful scene. Meanwhile, Khe Đình Lake is smaller but its beauty and appearance are just as impressive as the huge Khe Dầu Lake.
The most interesting way to explore Cái Chiên Island is to camp on the beach. You can prepare food in advance or buy it here. If you go with a group of friends, the idea of ​​organising a BBQ party right by the beach will certainly be interesting.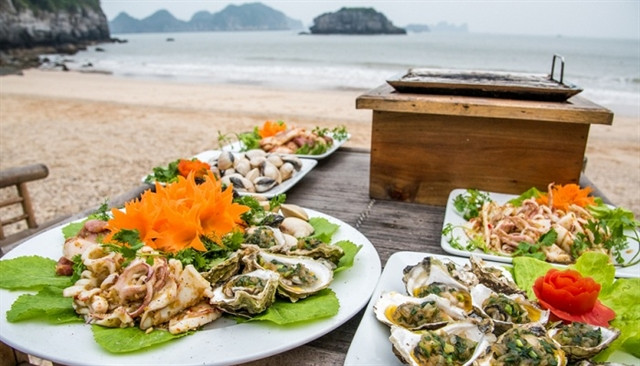 The seafood here is delicious and not that expensive. It's delicious and refreshing that charms all the travelers who make the trip to the islands.
Source: Vietnam News