Tue, 6th Jun 2023 07:26 (GMT +7)
Cai Chien island - a must-visit attraction
Wednesday, 07/09/2022 | 15:12:20 [GMT +7]
A
A
Cai Chien island, widely considered the "forgotten paradise", is a must-see destination in Quang Ninh's Van Don district.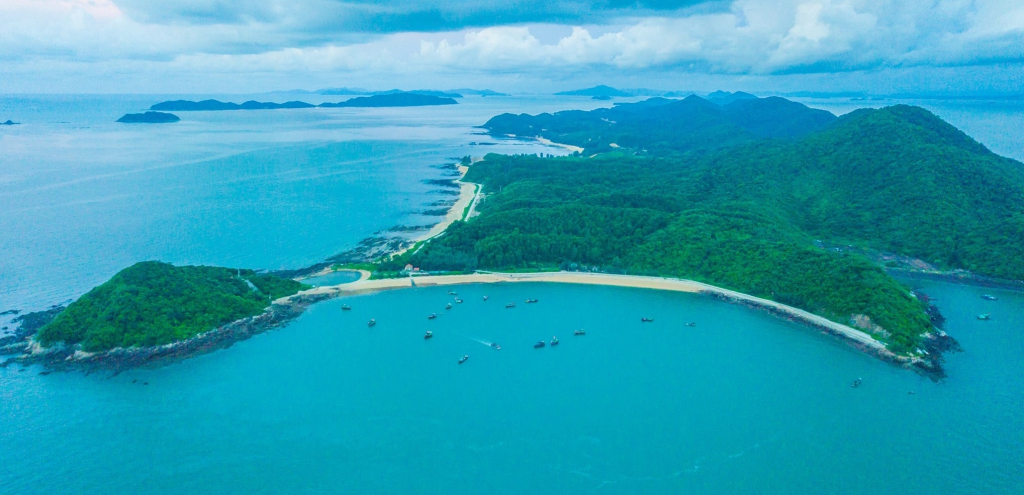 It is the only island commune in Hai Ha district, about 330 km from the capital city of Hanoi.
To reach the island, visitors have to move to Hai Ha port, about 40-50km from Mong Cai city, by car or motorbike.
Cai Chien island covers nearly 2,500 hectares with 120 households and 550 people. It attracts visitors by its pristine beauty and peaceful atmosphere that are rare to find in other places.
Coming to Cai Chien, holidaymakers can immerse themselves in another world, making a break with the hustle and bustle of big cities.
Most of the beaches in the island have been untouched with long stretches of white sand. Visitors can take part in a bike ride or walk to explore the culture and daily lives of local residents. Visitors can go camping or enjoy BBQ parties on the beaches of Cai Chien island.