Sun, 28th May 2023 13:11 (GMT +7)
Bilateral cooperation among EATOF members strengthened
Wednesday, 26/10/2022 | 11:20:07 [GMT +7]
A
A
Within the framework of the 17th East Asia Inter-Regional Tourism Forum (EATOF),  EATOF members in the afternoon of October 25 had bilateral meetings to further expand and promote their cooperation in various fields.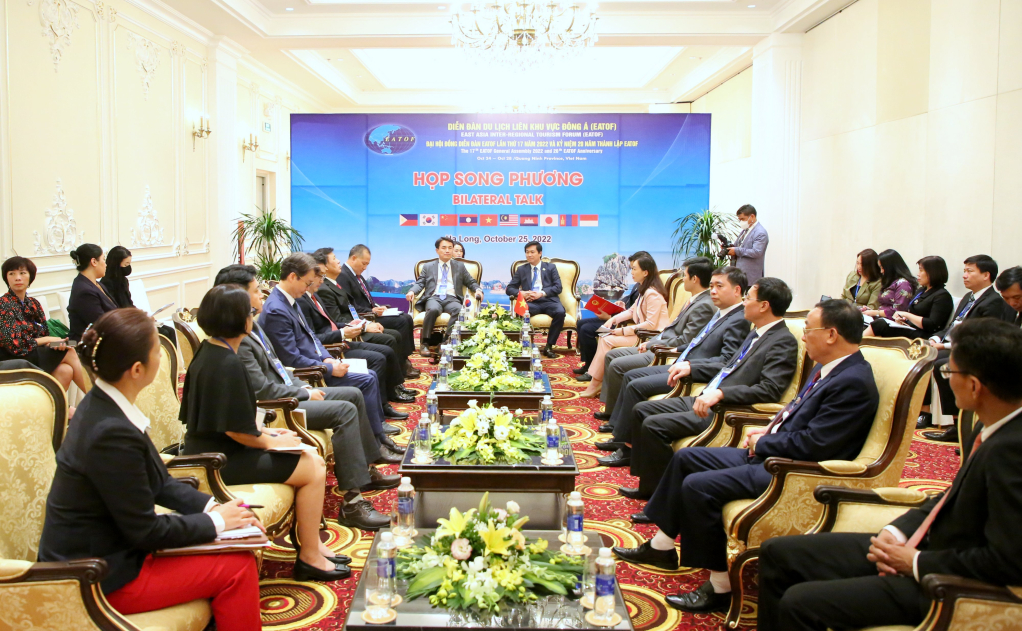 Chairman of the Provincial People's Committee, Nguyen Tuong Van, and Vice Chairwoman of the Provincial People's Committee, Nguyen Thi Hanh, had 6 bilateral meetings with EATOF member provinces to strengthen the mutual cooperation in  tourism, aviation and and other sectors.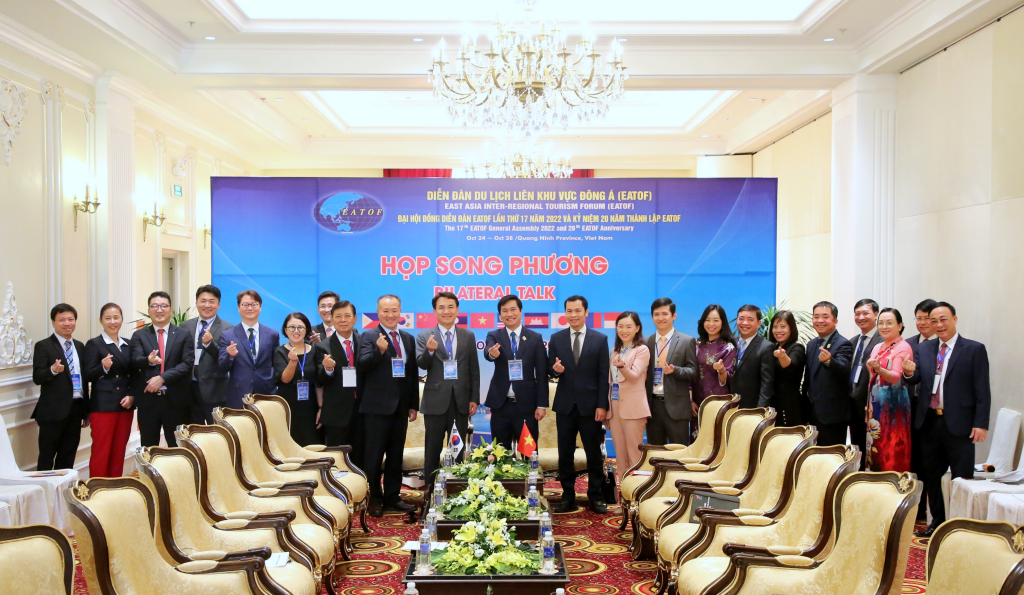 At the meeting with ROK's Gangwon province, the Governor Kim Jin Tae expressed his hope to further promote the cooperation with Quang Ninh on the basis of taking advantage of similarities between two sides.
Quang Ninh and Gangwon agreed to open a direct flight route connecting Van Don International Airport, Quang Ninh, with YangYang International Airport, Gangwon in the forthcoming time. They would also continue promoting cooperation in the development of tourism products and human resources training.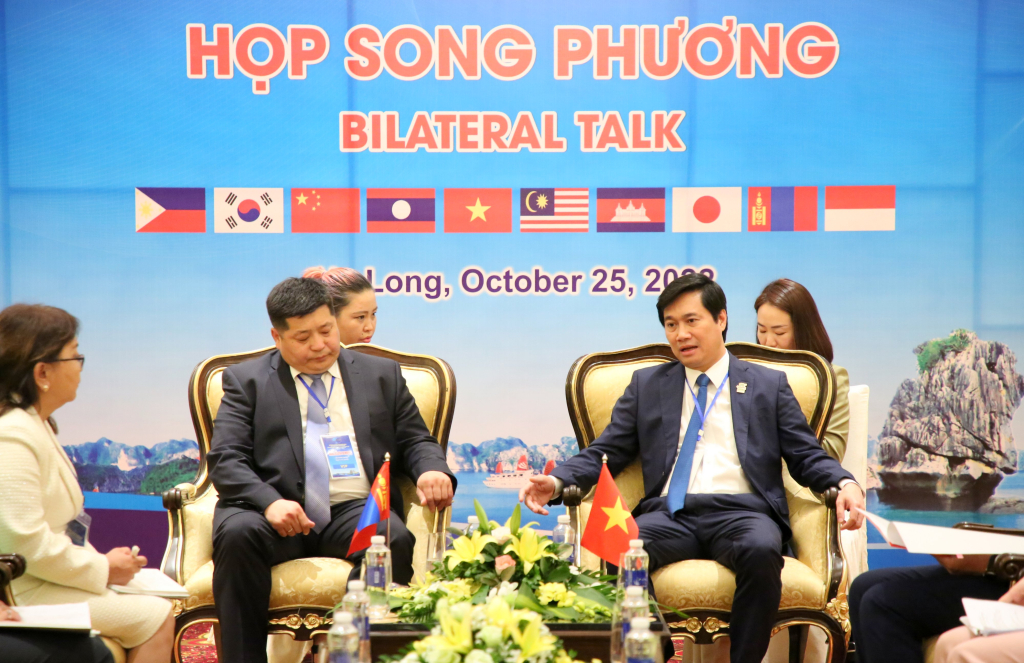 At the meeting between Quang Ninh Chairman Nguyen Tuong Van and the governor of Mongoloa's Tuv province, Munkhbaatar Demberel, the two sides agreed to further develop tourism products, open two-way flights from Quang Ninh (Vietnam) to Tuv (Mongolia). The Tuv (Mongolia) side also would like to exchange Quang Ninh's experience in the production and development of agricultural goods.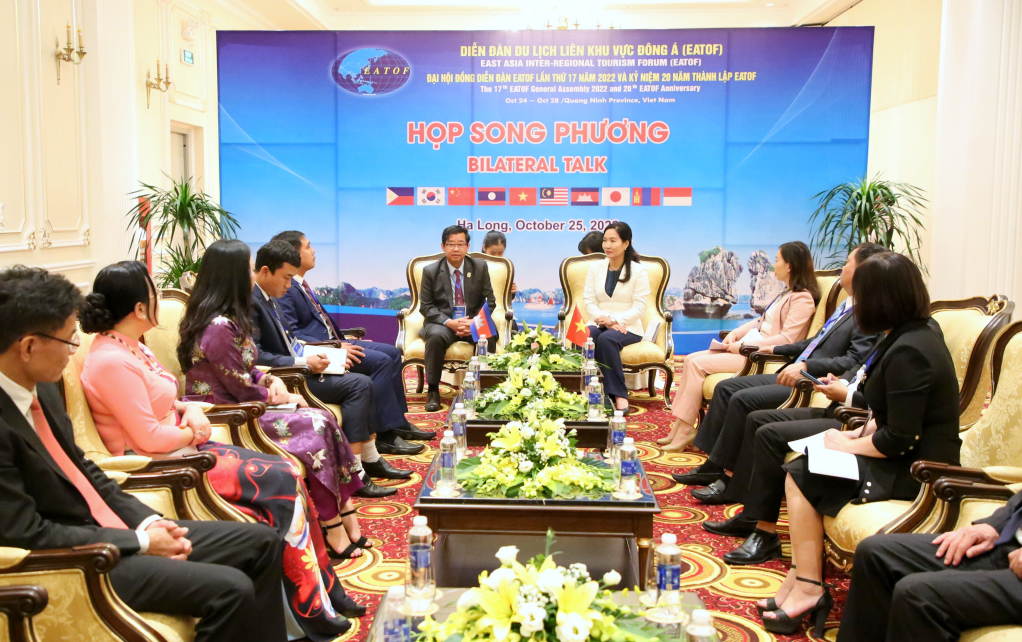 Vice Chairwoman of Quang Ninh Provincial People's Committee, Nguyen Thi Hanh, also had 4 bilateral meetings with the heads of the delegations from Siem Reap (Cambodia), Sarawak (Malaysia), Luang Phrabang (Laos) and Cebu (Philippines). These meetings also yielded many positive results.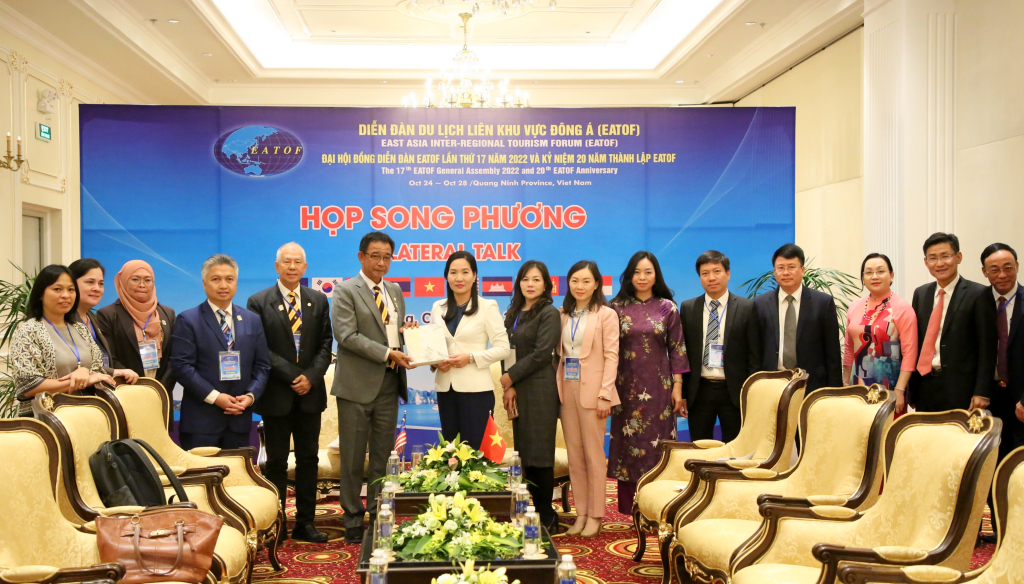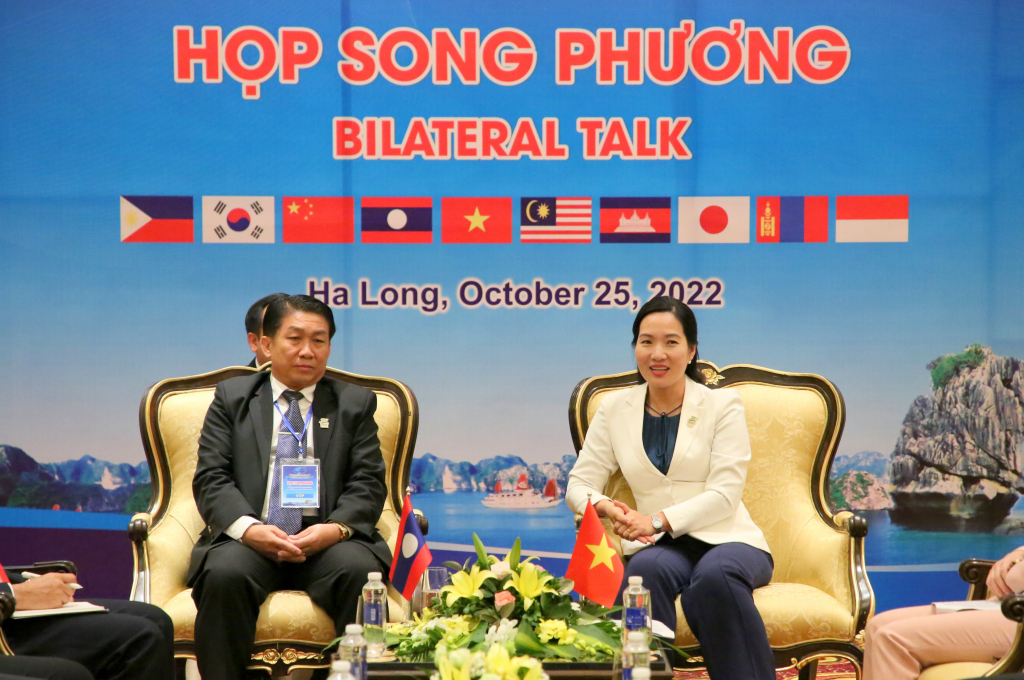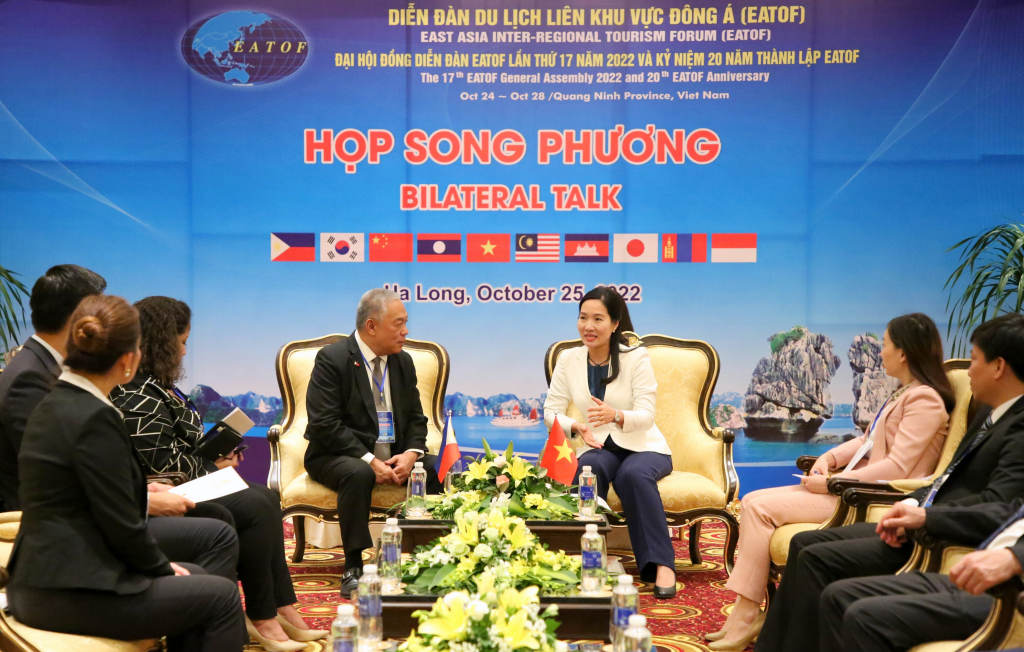 There were also bilateral meetings among EATOF member provinces to propose and discuss an array of cooperative issues. These meetings highlighted the important role of the forum in promoting tourism in the region, expanding bilateral and multilateral cooperation relationships, and strengthening solidarity among EATOF members for the common goal of sustainable development.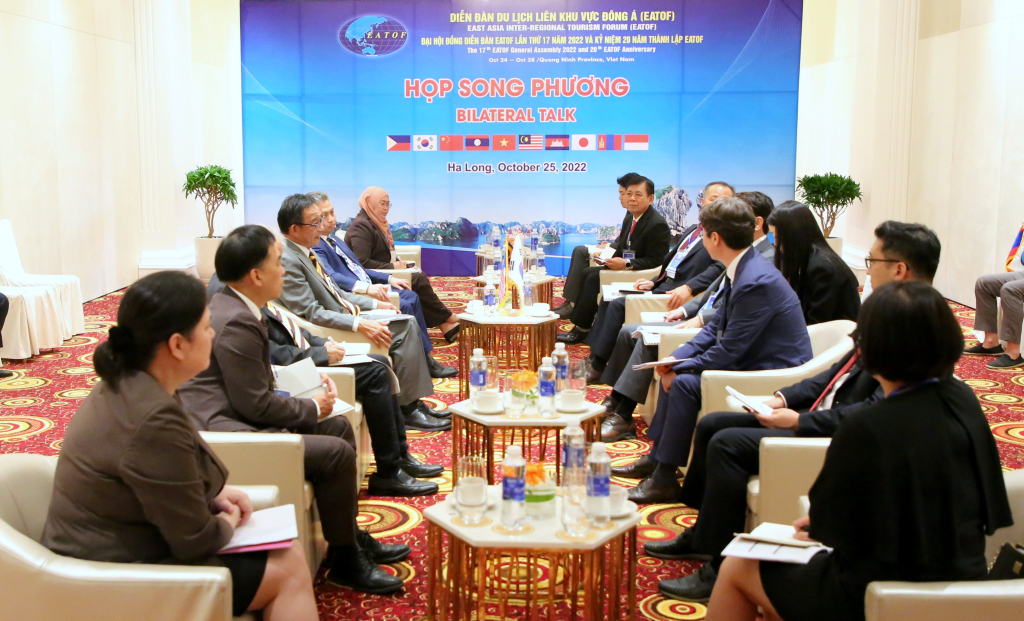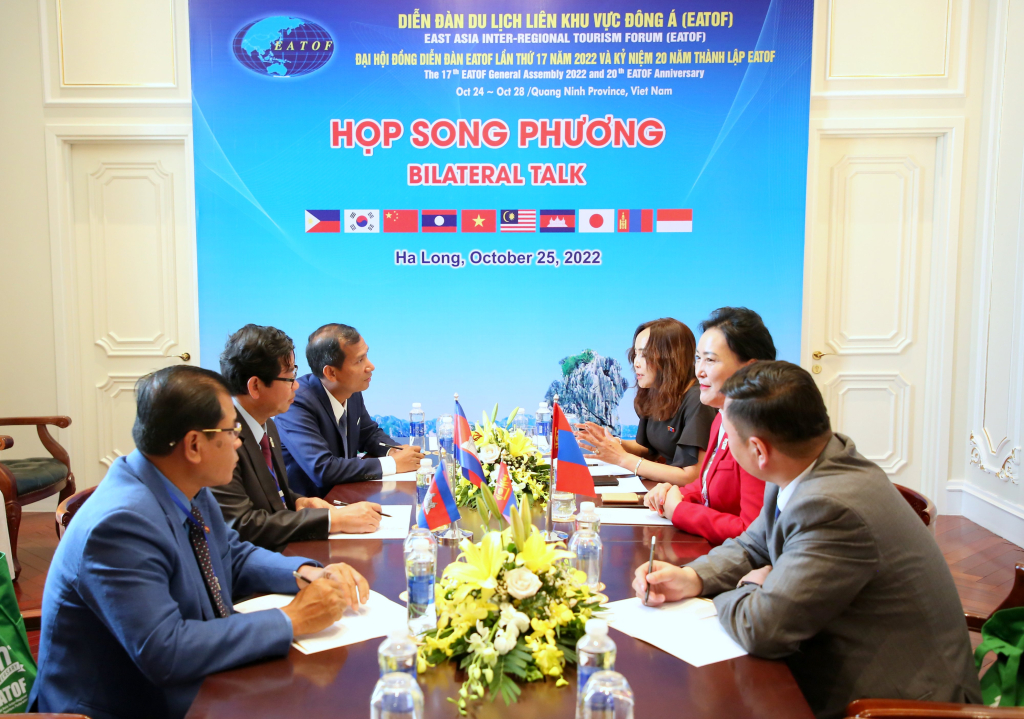 By Minh Ha