Wed, 29th Nov 2023 15:45 (GMT +7)
Yen Tu - a journey to the serenity of the soul
Friday, 24/03/2023 | 15:42:51 [GMT +7]
A
A
Staying at Yen Tu, those in pursuit of inner calm would derive from great satisfaction from enjoying the extraordinary beauty of the natural forest and serene landscape, especially at sunrise and sunset, and listening to the sound of nature such as leaves rustling in the wind or water flowing down a stream.
Yen Tu has become a Buddhist centre of Vietnam since King Tran Nhan Tong gave up the throne, put on a monk's robes and established a typical Buddhist sect of Vietnam, namely Truc Lam Zen Buddhism.

He built hundreds of large and small works on Yen Tu Mountain as places for practicing and preaching Buddhism.

Existing cultural and historical vestiges in Yen Tu are hundreds of stupas; dozens of pagoda foundations under the Tran and Le dynasties beneath restored pagodas; thousands of ancient objects such as statues, bells, steles, tiles, bricks, porcelain and crockery... with unique and creative motifs, patterns and architecture.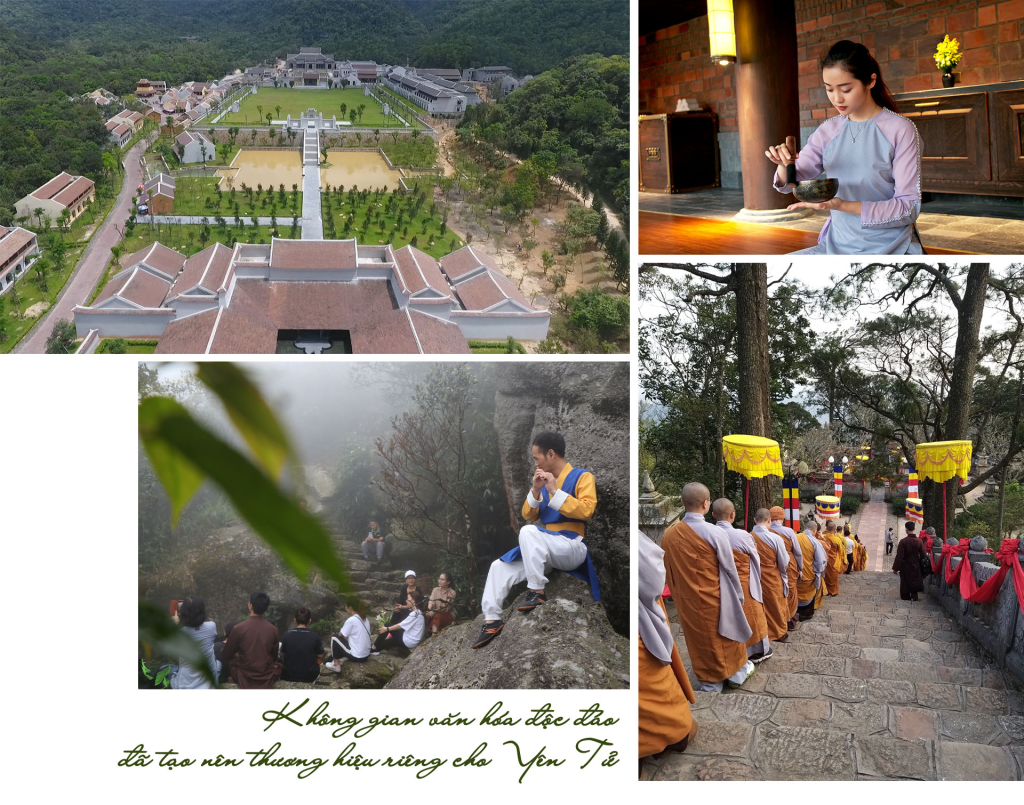 The Truc Lam Zen Buddhist sect gathers full of the spirit of Buddhism, but still contains the unique features of Vietnam. Therefore, Yen Tu is also considered the Buddhist capital of Vietnam. 
People near and far flock to Yen Tu which was regarded as the Buddhist land to show their belief and aspiration or to get rid of all sorrows and sadness. Other go to Yen Tu to do sightseeing and to enjoy the pure atmosphere of a mountain region. Foreign visitors come to Yen Tu to witness a famous beauty spot, a mysterious tourist attraction. Many cultural and historical values are carefully preserved in Yen Tu, where is also home to a rare ecosystem in Vietnam.  

In the wide ensemble of vestiges in Yen Tu, there are 11 pagodas and hundreds of shrines and towers. One form of entertainment is to climb the peak to where the Dong Pagoda was built (1,068m above the sea). On the way, you will see pagodas, a tower, a stream and a forest. At the top, after having burned joss-sticks, you seem to be lost in nature somewhere between the sky and the earth. When clear, you can perceive almost all of the northeast area from here.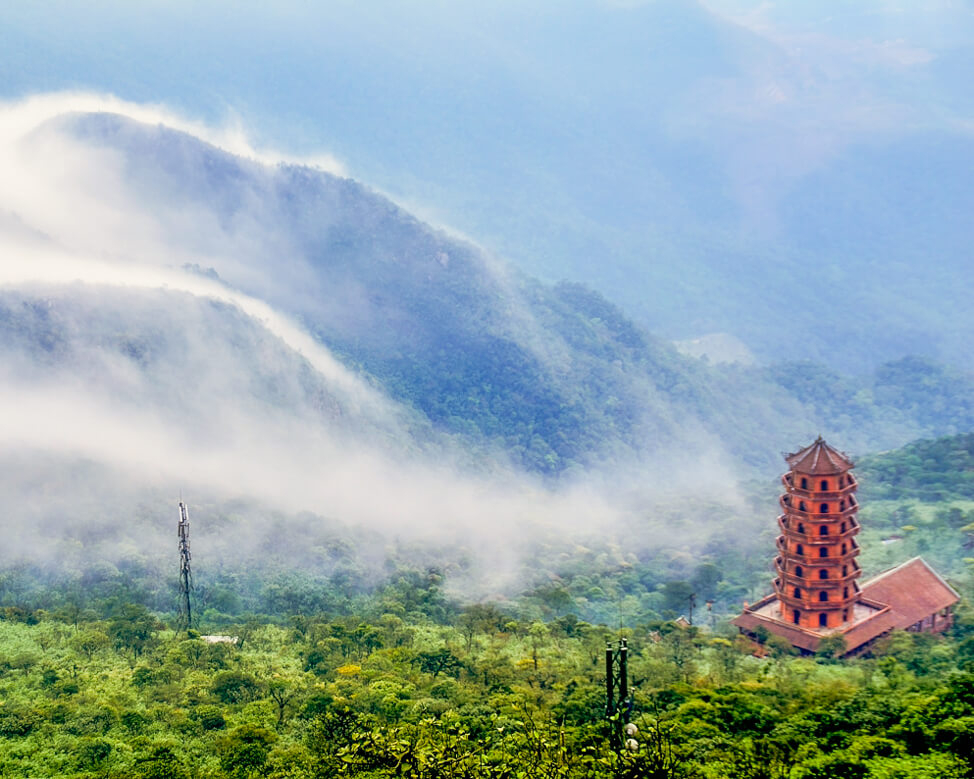 The route of the pilgrimage from the foot of the mountain to the pagoda is nearly 30 km. The highest point of Yen Tu is Dong Pagoda, which is located 1,068 m above sea level. You can get to Hoa Yen Pagoda at the altitude of 534m by the cable car system recently put into operation and will see on this peak two 700-year-old frangipane trees. From there, you will continue walking up stairs to pagodas of minor note lined up along the path leading to Dong Pagoda. There you will feel like walking on clouds. If the weather is agreeable, from this summit you can admire the dramatic landscape of the northeast of Vietnam.
A popular saying goes: "Even after 100 years of virtuous religious life, if you don't come to Yen Tu you cannot be called a true religious person". Pilgrimage to Yen Tu Festival in respect of Buddha and sightseeing is so meaningful.
By Pham Hoc