Tue, 6th Jun 2023 07:02 (GMT +7)
Vietnam ranks 5th in economic openness in Asia: Fitch
Wednesday, 24/08/2022 | 09:11:42 [GMT +7]
A
A
Vietnam ranks fifth out of 35 Asian markets in terms of economic openness, according to a report by market researcher Fitch Solution.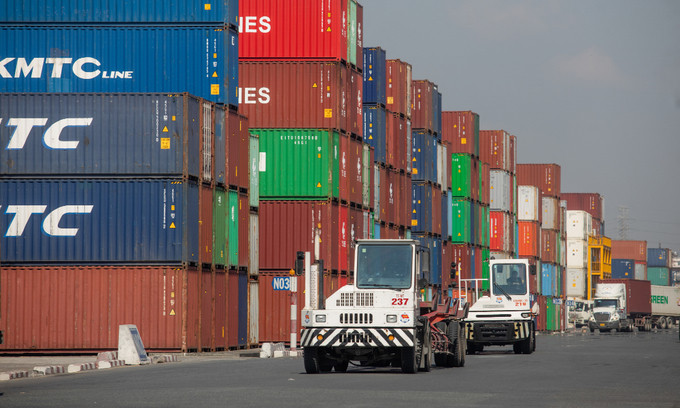 Its recent Vietnam Trade & Investment Risk Report gave the Vietnam economy a score of 74.6 out of 100, higher than the Asia average of 46 and global average of 49.5.
"The country is emerging as a key manufacturing hub in the East and South East Asia region, supported by government-led economic liberalisation efforts and integration into global supply chains, through trade agreements and membership to regional and international blocs," it said.
In Asia, Vietnam was outperformed by Singapore, Hong Kong, Macao and Malaysia. Globally, it ranks 20th out of 201 markets.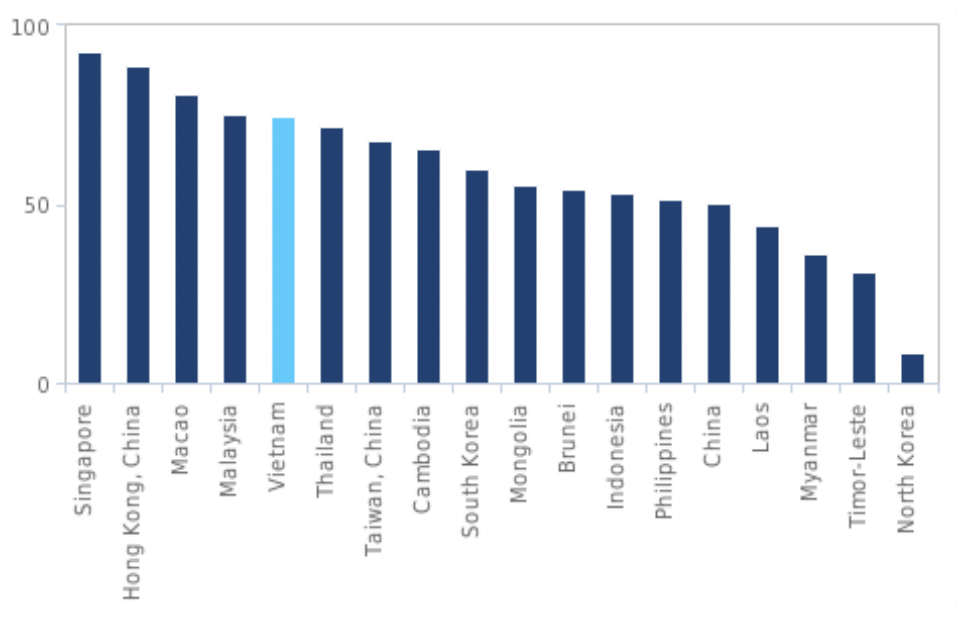 Fitch's economic openness is generated from two main indicators: trade and investment openness, which are based on import, export and foreign direct investment values as a percentage of GDP. It scores each market on a scale of 0-100, with 100 being the highest.
Vietnam scored 89.2 in terms of trade openness, ranking second in the region and fifth globally, thanks to its attractiveness as a destination for businesses looking elsewhere from China or adopting a "China plus One" supply chain policy to reduce manufacturing dependence on the country.
In the year-to-date electronics giants have announced expansion of operations in the country, following China's prolonged Covid-19 lockdowns and growing tensions with the West.
Apple suppliers Luxshare and Foxconn are reported to start testing production of Apple Watch and MacBook in Vietnam, Reuters reported last week.
Meanwhile South Korea's Samsung has just completed construction of its $220-million research and development center in Hanoi, and is testing its ball grid array products, a component for semiconductors, for mass production at the tech giant's factory in northern Thai Nguyen Province in July 2023.
Vietnam is also a member of the Comprehensive and Progressive Agreement for Trans-Pacific Partnership and various free-trade agreements, which further supports trade and economic diversification efforts, the report added.
The country also has a relatively stable political system, strategic location, and an abundant labor force that is less costly relative to China, which pulls investors.
But the government's restricted foreign ownership in some sectors, including energy, transport, mining, utilities and agriculture have resulted in the country's investment openness ranking of eighth regionally and 62nd globally with a moderate score of 60.
Source: VnExpress