Fri, 8th Dec 2023 08:55 (GMT +7)
Vietnam aims for growth of 7% during 2021-2030 period
Friday, 06/01/2023 | 10:59:43 [GMT +7]
A
A
Vietnam is targeting an annual average economic growth of 7% during the 2021-2030 period, according to a draft of the national master plan presented at an extraordinary session of the National Assembly on January 5.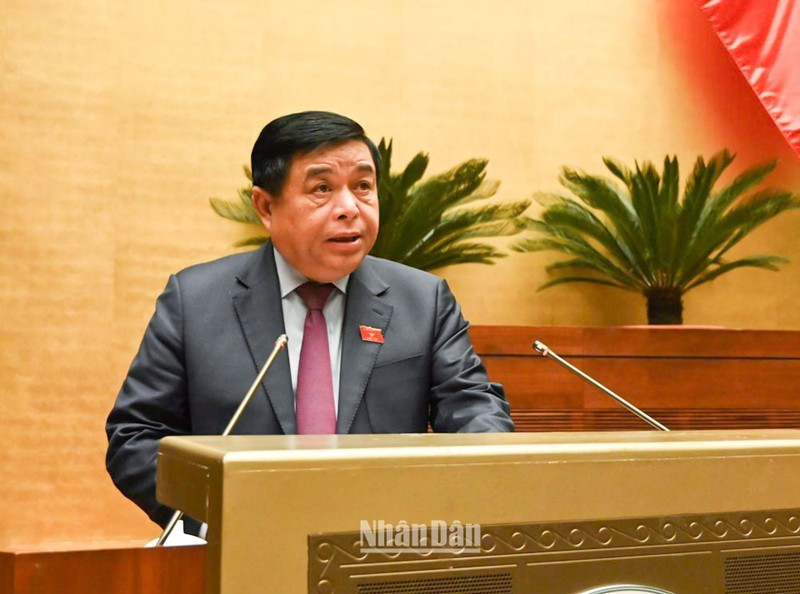 By 2030, the country's GDP per capita is expected to reach 7,500 USD and the digital economy will account for 30% of GDP, said Minister of Planning and Investment Nguyen Chi Dung, who was tasked with presenting the plan.
During the 2031-2050 period, Vietnam will strive to record an annual economic growth of 6.5-7.5% and raise the GDP per capita to 27,000-32,000 USD, making Vietnam a developed country with high income.
According to the draft plan, the national development space must be organised in an effective and unified manner, ensuring intra-regional linkages, and focusing on several areas with advantages in terms of geographical location, socio-economic infrastructure and high-quality human resources.
The plan also calls for harmony between rural and urban areas, connecting the land area and the marine space, and linkages between domestic and international economic corridors.
To realise the set goals, the plan outlines several groups of tasks, including forming the national infrastructure framework, pushing through economic restructuring and developing economic corridors along the north-south axes, east-west economic corridors, coastal economic belts and industrial-urban-service belts in major urban centres.
In his presentation, Minister Dung also gave a summary of the development orientations and space distribution of key industries, the space organisation orientations by region and the national urban system development orientations.
Source: Nhan Dan