Thu, 5th Oct 2023 02:24 (GMT +7)
The pristine beach of Vung Tien
Thursday, 15/06/2023 | 15:48:07 [GMT +7]
A
A
Vung Tien beach is among the last remaining beautiful and untouched places in Co To island, or the "island paradise" in northern Vietnam.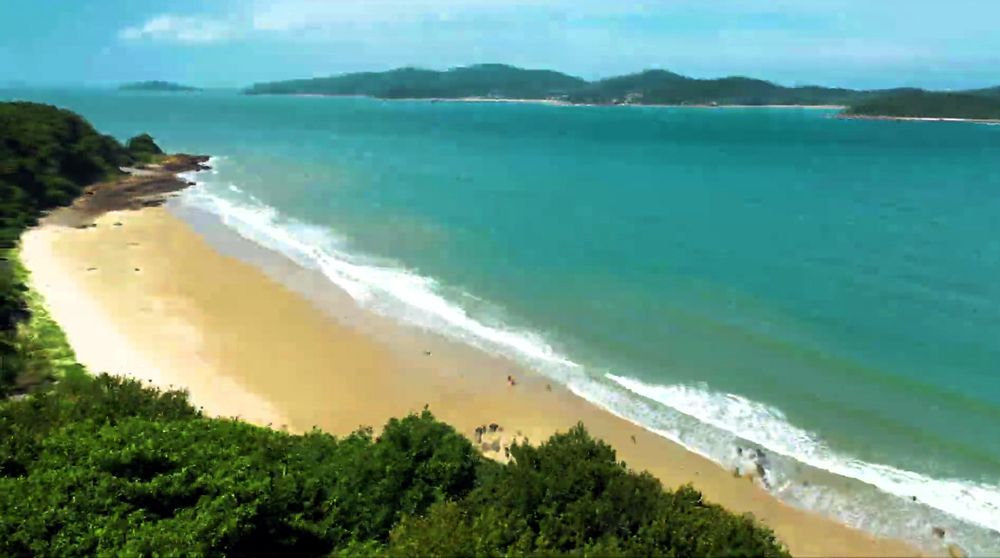 Stretching roughly 400 metres, the beach of Vung Tien loacated in Hong Hai hamlet in Dong Tien commune possesses an extraordinary beauty with white smooth sand, transparent blue sea and green mountains and forest. 
Apart from seeing picturesque landscapes, enjoying roasted seafood prepared by indigenous people on the beach can be seen as a notable experience that every visitor should gain.
From above, Vung Tien beach looks like a yellow crescent moon, striking between the clear blue water and the green of the forest. Standing at Phung Tien beach, visitors can see the islands of Thanh Lan and Chim Se.
Particulary, tourists have a chance to visit a spectacular sandbar floating on the sea which is considered "the road between the sea" and not far away from Vung Tien beach. Going past the beach, in a windy area around Truong Xuan Lake where boats often get in and avoid storms lies a sandy beach rising out of the sea at low tide. However, it is essential for travellers to ask locals for tie times before joining the journey.
Consisting of around 50 islands, Co To is an archipelago in the east of the Quang Ninh province. Currently around 6000 people live there in roughly 1500 households. Its rustic beauty has currently attracted small groups of tourists who are seeking adventure and do not care about hotels and organised tours. All the islands here feature unmatched natural beauty that is undamaged by human intervention and far from the noises and dusts of the urbanisation. 
Being only 6 miles (9 kilometers) away from Halong Bay, Co To is great to visit in combination with a Halong Bay trip. Visitors to the islands become absorbed by the fantastic,  unspoilt beaches; the smooth white sand of the beaches under the shining sunlight create a peaceful, romantic setting for visitors. They can take a walk on the romantic beaches, bath in the blue water, go fishing and see coral reefs from aboard a ship. The island is also where you can hike, bike and scuba dive in the deep blue waters.
By Ta Quan