Fri, 8th Dec 2023 10:31 (GMT +7)
Spring OCOP Fair 2023 to open on January 11
Tuesday, 03/01/2023 | 11:30:39 [GMT +7]
A
A
After 2 years of being suspended due to Covid-19, the Quang Ninh Spring OCOP Fair is going to be organized at the Quang Ninh Exhibition of Planning and Expo Center in Ha Long city to introduce traditional agriculture products of the locality for Lunar New Year.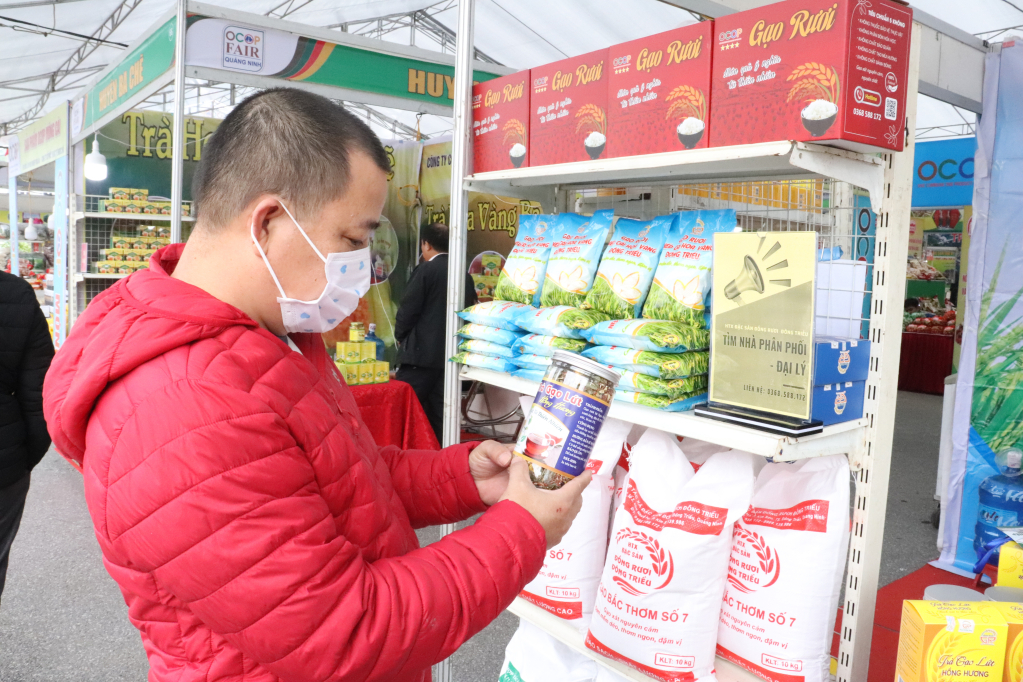 The fair, held by the provincial Department of Industry and Trade, aims to promote production and boost tourism and services, helping increase farmers' income and raise awareness of Quang Ninh's OCOP programme.
The fair is scheduled to include 200 standard kiosks which display and sell thousands of typical products and products groups from 13 districts, towns and cities in the province. 
Notably, there will be a wide range of goods typical for Tết holiday, such as Tien Yen chicken, lean pork paste, Binh Lieu vermicelli, seafood, traditional liquor, etc. 
All of the OCOP products are certified to ensure food safety and hygiene, with clear origins and have confirmed their trade mark in the domestic market. 
As planned, the fair will last until January 16, 2023, or the 25th day of the last lunar month of the year 2012. 
Having been launched since October, 2013, the "Quang Ninh province - One commune, one specific product" program aims to develop and promote traditional products which has a competitive advantage, contributing to restructuring the economy in urban Quang Ninh and satisfying the criteria on "economy and organizational form of production", one of national criteria for building a new countryside.
The province has developed more than 150 OCOP products, 267 of which have reached criteria of from 3 to 5 stars and become well-known by local residents and enterprises.
By Minh Duc