Sun, 28th May 2023 14:47 (GMT +7)
Quang Ninh tourism experiences strong recovery
Friday, 15/07/2022 | 16:43:00 [GMT +7]
A
A
As reported by the Department of Tourism, Quang Ninh had received 5.5 million visitors by late June, more than half the target set for the year.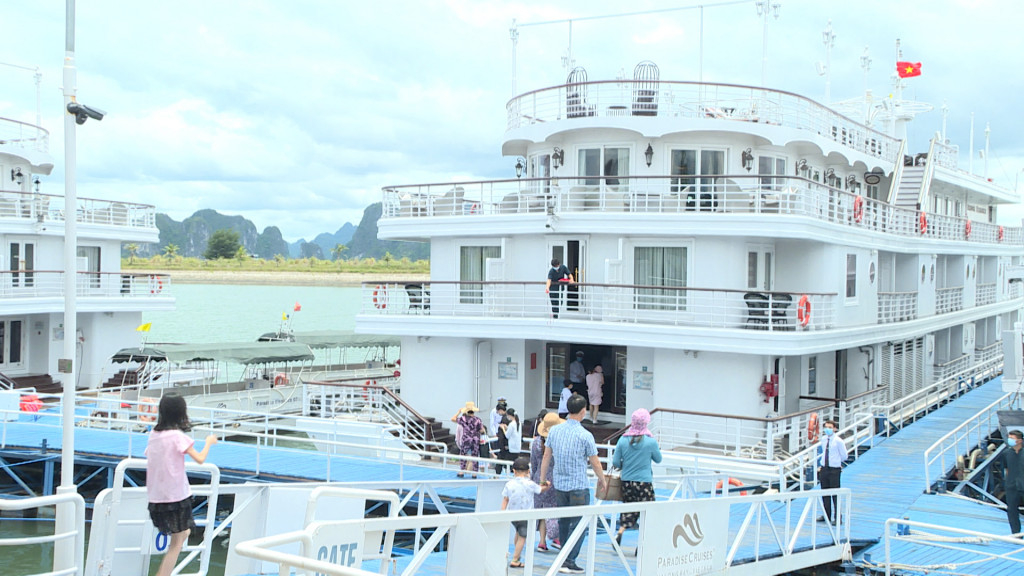 Holidaymakers mainly visited some renowned attractions such as Ha Long Bay, Quang Ninh Museum, the Complex of Yen Tu Monuments and Landscapes, Cua Ong temple, Ba Vang pagoda, etc.
The province has seen an increase in the number of travelers since its tourism sector completely reopened on March 15. Various measures have been applied to promote its tourism with the image of a safe, friendly, attractive destination where best conditions are provided to visitors to the locality.
A series of exciting and attractive tourism stimulus events have been organized with diverse tourism products being introduced to the market. 
Notably, apart from existing tourism products, plenty of novel ones are developed based on the province's strength such as golf tourism, experience tourism, adventure tours, etc.
In particular, Quang Ninh's hosting of competitions of seven sports in SEA Games 31, along with the organisation of events such as Carnaval Ha Long and Ao dai Festival, has helped attract crowds of visitors, including international travelers to the province.   
It is estimated that the province will welcome about 1 million tourist arrivals in this summer.
This year, Quang Ninh aims for over 10 million visitors, including 1.5 million foreigners, with a revenue of about 21 trillion VND (918.3 million USD).
By Phuong Loan