Sun, 28th May 2023 13:56 (GMT +7)
Quang Ninh celebrates Vietnamese Entrepreneurs' Day
Thursday, 13/10/2022 | 09:59:15 [GMT +7]
A
A
On Oct. 12, a conference to celerate the Vietnamese Entrepreneurs' Day, October 13, and provide the local business community with active support was held under the chairmanship of Secretary of the provincial Party's Committee cum Chairman of the provincial People's Council Nguyen Xuan Ky.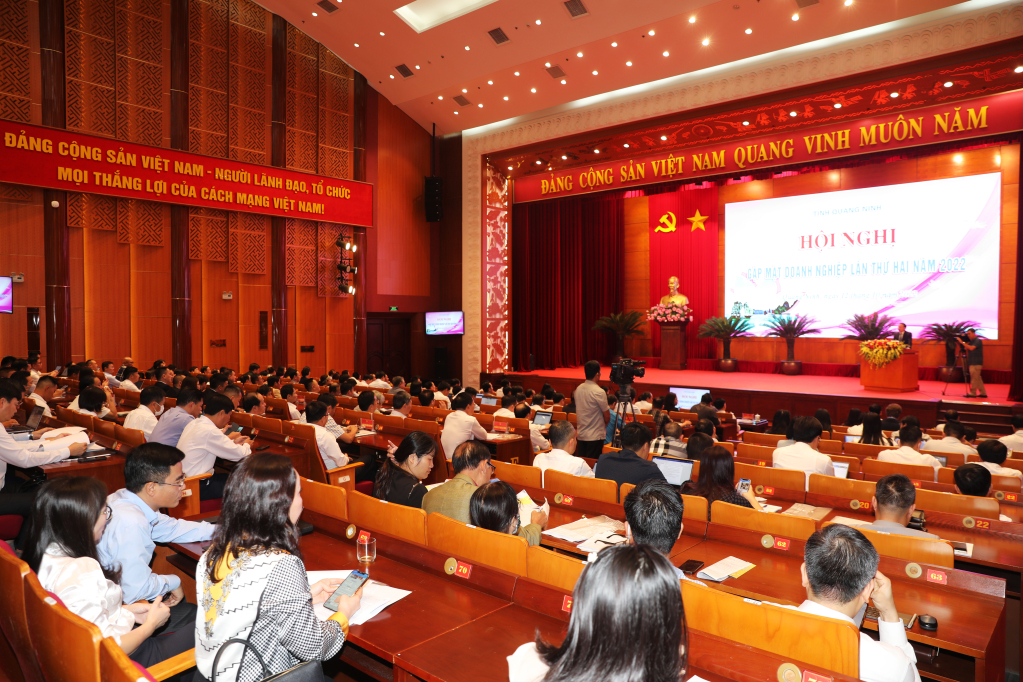 The conference attracted the participation of nearly 700 enterprises and associations.
Addressing the event, Party Secretary Nguyen Xuan Ky highlighted the significant role of local entrepreneurs and the business community in the province's socio-economic development as well as the national security and defense. 
Quang Ninh has so far become a safe destination which has taken constant effors to put the situation under effective control and ensure the safety of local people and tourists; the economic growth has, consequently, had a warming trend. 
On the occasion of Vietnamese Entrepreneurs' Day, the Chairman of the provincial People's Committee, Nguyen Tuong Van, highly appreciated considerable achievement that the business community in general and oustanding businessmen have obtained in recent years, especially their contributions to economic acelleration and social security. 
He highlighted the province's a goal to have modern industry and service sectors and become one of the region's comprehensive and dynamic development hubs by 2025. The other goals included building strong and transparent Party and political apparatus; promoting unity, democracy, discipline, and innovation; mobilizing concerted efforts for sustainable socio-economic development; and ensuring defence and security. 
"Quang Ninh will work to maintain its leading position nationwide concerning the provincial competitive index (PCI), public administration reform (PAR) index, Satisfaction Index of Public Administration Services (SIPAS), and Public Administration Performance Index (PAPI)", he underlined. 
In terms of business support, Quang Ninh will  improve the investment environment and  the province's competitiveness quality so that all of the enterprises can be operated in an open, supportive, transparent and fair business environment.
By Do Phuong