Sun, 28th May 2023 13:36 (GMT +7)
Online talk between Mong Cai and Fangchen to promote cooperation
Friday, 28/10/2022 | 09:56:43 [GMT +7]
A
A
On October 27, an online talk was held between Quang Ninh's Mong Cai city and Guangxi province's Fangchen Zone to promote mutual cooperation.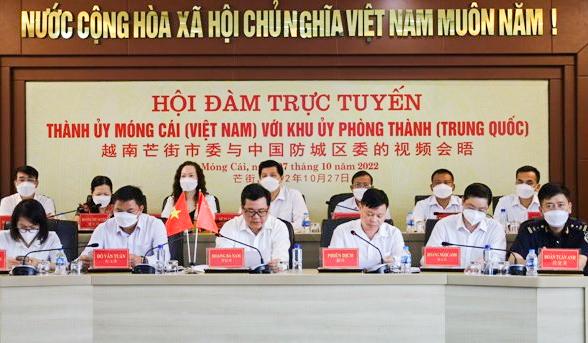 Promnient among those were Secretary of the Party Committee of Mong Cai city Hoang Ba Nam and Secretary of the Party Committee of Fangchen Zone in China's Fangchenggang City, Luc Hai Tan.
On behalf of Mong Cai authorities, Secretary of the Mong Cai Party Committee Hoang Ba Nam extended a sincere congratulation to his counterpart and the Party, the government and the people of Fangchenggang City - Guangxi Zhuang Autonomous Region on the success of the 20th National Congress of the Communist Party of China.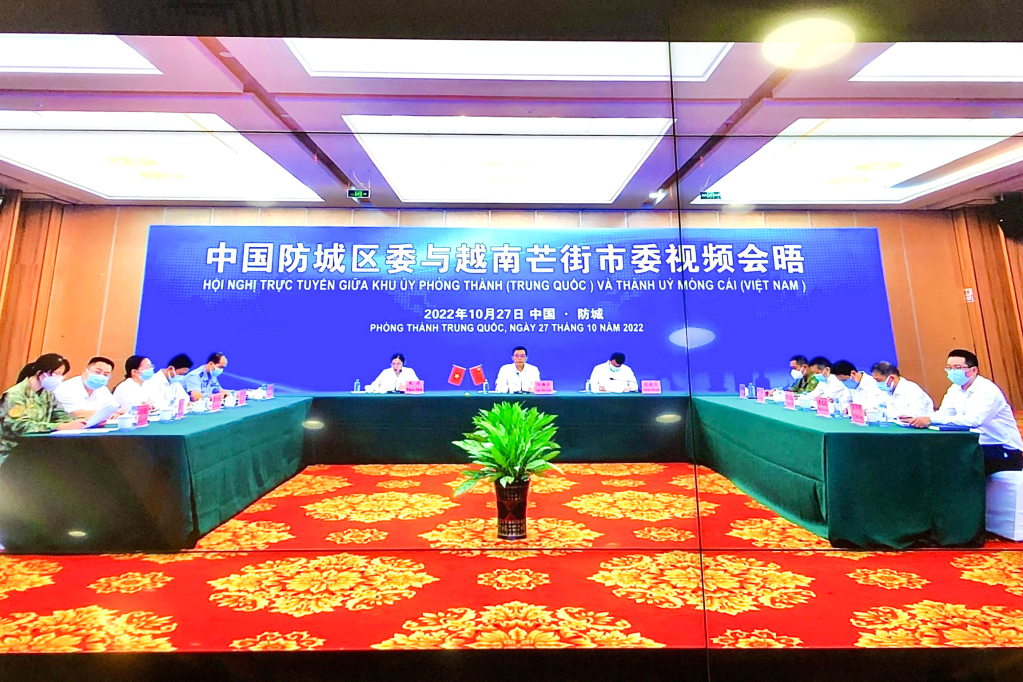 During their talks, the sides discussed measures to promote cooperation between the two localities, close coordination in COVID-19 prevention and control in border areas; and ensuring safety of border gates and crossings.
They also discussed the resumption of international tourism activities and travel of border residents, the promotion of import-export activities through border gates and crossings, as well as the construction and maintanance of border works.
Through the talks, the two sides reached a common perception on related issues to ensure effective import and export activities and promote socio-economic development associated with COVID-19 prevention and control, towards contributing to building a border of peace, friendship, stability, cooperation and development.
By Huu Viet