Wed, 4th Oct 2023 12:31 (GMT +7)
Exploiting the potential of sea and island tourism
Tuesday, 30/05/2023 | 09:57:46 [GMT +7]
A
A
Vietnam Tourism Marketing Strategy for 2030 has identified sea and island tourism as one of the four main tourist product lines that should be prioritised for development in the country. This is also a "magnet" that has attracted up to 70% of the total number of tourists. However, to exploit and promote more strongly the abundant potential of sea and island tourism, there are still many challenges to be solved.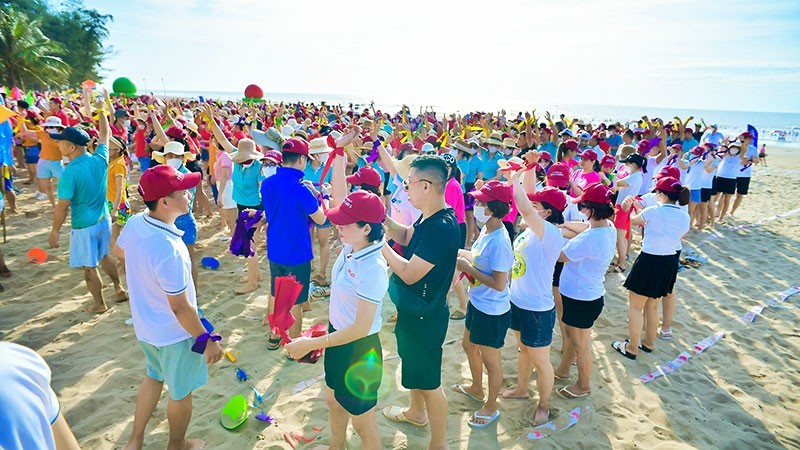 With a coastline of more than 3,260 km, about 3,000 large and small islands, hundreds of beautiful beaches, white sand beaches, and pristine bays, Vietnam possesses extremely abundant resources for sea and island tourism development.
Among 156 countries having seas in the world, Vietnam ranks 27th and is a country with a large coastal area in Southeast Asia. With Ha Long and Nha Trang Bays, Vietnam is one of the 12 countries with the most beautiful bays in the world. Some beaches in Vietnam have also been listed among the most attractive destinations on the planet. Not to mention, there is also a unique cultural space associated with the sea and island system. That space has been developed by the Vietnamese community for generations, with historical-cultural relics, customs, folk festivals and culinary culture, imbued with the colours of the sea.
This is a big "gold mine" for sustainable development of sea and island tourism, creating a competitive advantage for Vietnam's tourism on the international tourist map. Therefore, the Strategy for sustainable development of Vietnam's marine economy to 2030, with a vision to 2045, identified sea tourism and services as the top priority marine economic sector for development.
Over the past years, with the strength of natural resources and humanity, Vietnam's sea and island tourism has made great strides, becoming one of the most developed tourism forms that have been contributing to raising the brand of Vietnam tourism in the international market.
According to statistics from the Vietnam National Administration of Tourism (VNAT), the number of visitors to coastal localities always rose faster than the average growth rate of the whole country during the 2010-2019 period (before the outbreak of the COVID-19), reaching an increase of 13.6% per year for international visitors and 12.3% per year for domestic visitors. For example, in 2019, the number of international visitors to the coastal provinces accounted for 71.9% of the total number of international visitors to Vietnam; the number of domestic tourists to the coastal provinces accounted for 59% of the total number of domestic tourists; total revenue from tourists of 28 coastal provinces and cities accounted for 67% of total revenue nationwide. The number of accommodation rooms in the coastal provinces also accounted for two-thirds of the total number of accommodation rooms around the country. Most of the 4-5 star hotels are also concentrated in coastal provinces and cities. Many coastal resorts have won prestigious awards from world-renowned travel organisations.
It can be affirmed that sea and island tourism has significantly contributed to the local socio-economic development and created a strong driving force for the country's green economy.
However, according to many experts, the above growth results are still not commensurate with the inherent potential of Vietnam's sea and island tourism. Speaking at the workshop entitled "The development of Vietnam's Sea and island tourism - Opportunities, challenges and Solutions", Deputy Minister of Culture, Sports and Tourism Doan Van Viet said, the promotion and exploitation of the values of resources for sea and island tourism activities in Vietnam only stop at the coastal exploitation. There have not been many supplementing activities.
Besides, inadequacies related to the environment and planning still exist. Dr. Nguyen Anh Tuan, Director of the Institute for Tourism Development Research, said the average stay time of sea and island tourists in Vietnam is still low and the high-class tourism products associated with the sea and islands are not many.
From the reality of exploiting sea and island tourism activities, Pham Ha, founder and President of Lux Group noted that following the COVID-19 outbreak, tourists have tended to return to nature, sea and island tourism to foster physical and mental health. Therefore, sea and island tourism products need to be more diverse and attractive, to meet travellers' demands.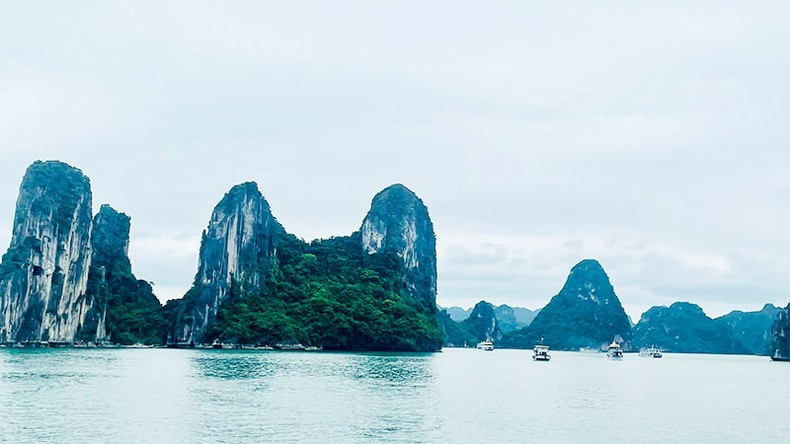 However, current policies have not created favourable conditions for investors to develop sea and island tourism services. Just the application for an investment license also had to be conducted by many agencies, which costs time and effort. This has made it difficult for businesses to create new and emotional experiences for customers. Ha also said the room for exploiting tourists by the sea in Vietnam is still very large, but there have not been large cruise ships (with a capacity of several thousand tourists) to serve tourists.
Even Lan Ha, Ha Long and Bai Tu Long Bays are adjacent together but cannot be connected because they are under the management of administrative boundaries of two different provinces and cities, leading to difficulties in tour exploitation. Therefore, according to the President of Lux Group, from a macro management perspective, it is necessary to have a strategy to exploit and develop sea and island tourism more sustainably and harmoniously. Policies for the tourism economy need to be changed to create more favourable conditions for tours to seas, islands and bays.
In addition, modern tourists have been increasingly interested in responsible tourism, so the sea and island tourism industry needs to pay more attention to environmental issues, especially the restriction and treatment of plastic waste in tourism activities. Pham Ha said to do this, it is essential to promote the destination management role of local authorities, which localities and agencies can learn from the experiences of Cu Lao Cham (Hoi An, Quang Nam), to keep the marine environment green, clean and beautiful.
With experience in exploiting the international cruise ship tourist market, a representative from the Saigontourist travel agency, Vu Duy Vu, said in some port cities, which are popular destinations for international passenger ships, there is not yet a dedicated passenger ship port. Common use with cargo ports has caused many inconveniences for travelling, as well as ensuring safety for visitors.
Therefore, Vietnam should focus on investing in developing dedicated passenger ship ports that are capable of welcoming super-large cruise ships. It is also necessary to promote cooperation with several countries to turn Vietnam into a destination and an official member of the region's cruise tourism market.
Duy Vu said some international cruise lines are intending to cooperate with Vietnamese tourism businesses to pilot the arrangement of their permanent carriers in Vietnam seasonally or all year around, to serve international tourists travelling to Vietnam by sea.
To attract tourists and develop sea and island tourism, localities should develop policies to facilitate cooperation and encourage shipping lines to set up journeys to Vietnam, as well as increase investment, and build transport infrastructure for tourist attractions, towards creating conditions for regional linkages.
In general, the Director of the Institute for Tourism Development Research Nguyen Anh Tuan noted, that to develop sustainable sea and island tourism, it is necessary to have development zoning following the characteristics of natural resources and market orientation at the national, regional, local and destination levels, focusing on development divergence to concentrate resources and regulate the market.
In addition, it is crucial to increase investment in infrastructure development, especially tourist seaports, and develop products that are diverse in both types and quality, to meet the needs of different markets. "In particular, it is essential to pay attention to environmental protection, to spend adequate budget for environmental protection, conservation and restoration of resources, and to pay due attention to the issue of capacity assessment and tourism capacity management", added Tuan.
Source: Nhan Dan